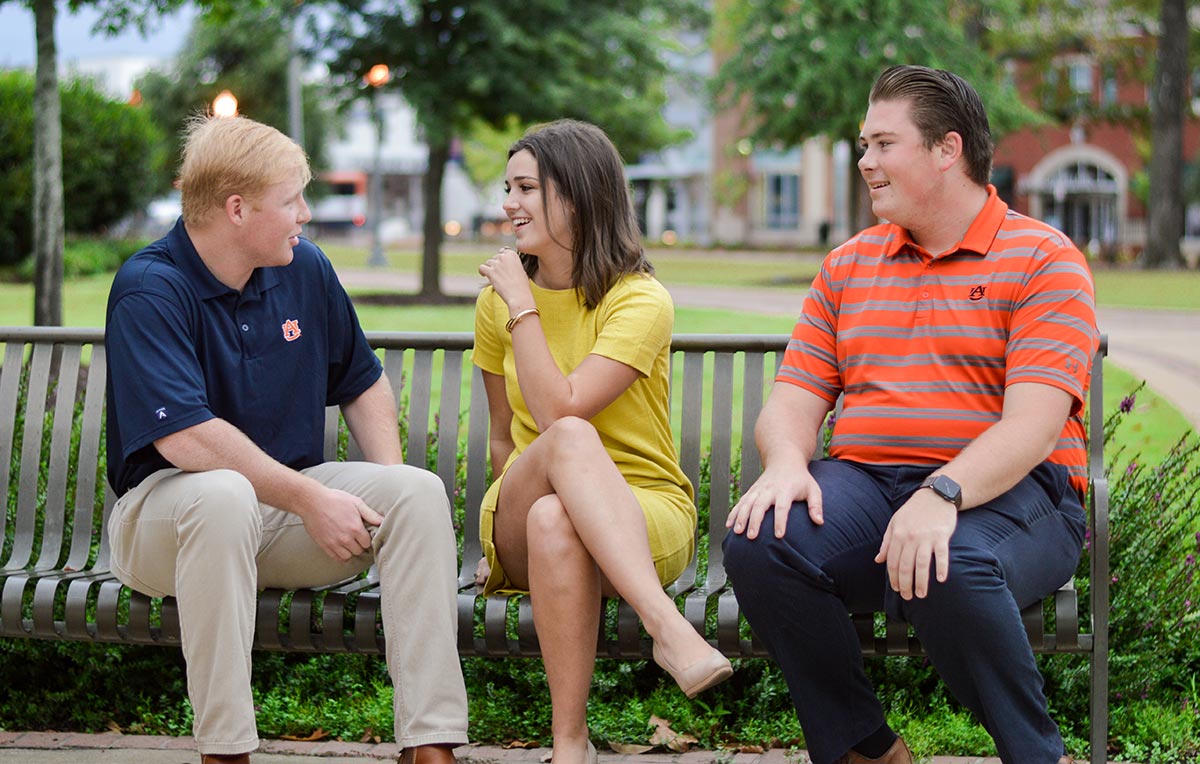 In Person Seminars
Guest Speaker- Regions will provide one opportunity each year for a guest speaker to appear on campus as part of this financial literacy program. Regions will work with Auburn to determine how to best utilize this appearance, e.g. with student athletes, general student population, or even those through the Career Center.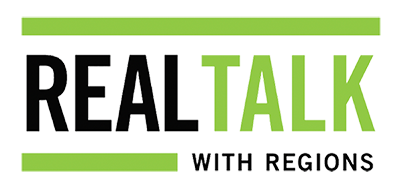 Regions will host a live event on campus for students one time per year. This event will feature a Regions subject matter expert(s) speaking on topics of interest to the targeted students. Potential topics could be careers in banking, leadership or a similar theme.
Next Step Seminars- Regions will augment the robust digital platform with in-person learning in the form of Next Step Seminars, a collection of proprietary workshops led by knowledgeable Regions Bankers who will provide tips and action-based advice to get students on the road to financial wellness. Seminars typically range from 45 minutes to one hour and can be presented to groups of varying sizes.
An experienced Financial Wellness Relationship Manager will work with Auburn to customize a plan that will help students develop a strong base of personal finance skills. Regions can put together an educational plan that meets the needs of the audience. Regions Next Step Seminars resonate authentically and include information necessary to help students understand the financial skills they will need upon matriculation.
Sample seminar topics include:
10 Ways to Simplify Your Life Using Banking Technology

Learn how to utilize all the tools available to help you conveniently manage your finances online.

Banking Basics for Students

Stay on top of your grades and your finances. Learn how to stick to a budget, use credit wisely and start saving.

Building Your Financial Know-How

Re-evaluate what stresses you and what motivates you about your finances. Learn how to take charge of your money and grow more confident about your finances.

Managing Your Money

Take steps toward a successful financial future. Learn how to track and decrease your daily spending and even increase your income.

Protect Yourself from Identity Theft

Familiarize yourself with the common forms of identity theft, take proper actions if you are a victim and learn how can you protect yourself.

The Importance of Saving

Gain valuable insight about your savings goals, create a plan and determine what you can do to help your savings grow.

Saving for Retirement

Find out why it's important to plan for the future and when you should start saving for retirement.

Your Credit Report

Learn what a credit report is, how it affects your finances and what you can do to maintain or improve your credit score.
Preparing for Tomorrow Today
The financial impact of covid-19 on Auburn students
I work on campus and this summer we lost a month of work and now that school is started back we have had so many workers become exposed through work that I'm mervous myself. I can not afford to not work.
Last updated: October 13, 2020