Students and EASL
The furniture and technology available in active learning classrooms promote key communication and collaboration skills employers demand when recruiting college graduates.
Students should prepare for EASL classes by either completing assigned readings or watching digital content before class. Faculty spend class time engaging students in collaborative activities and discussions with their peers over class content.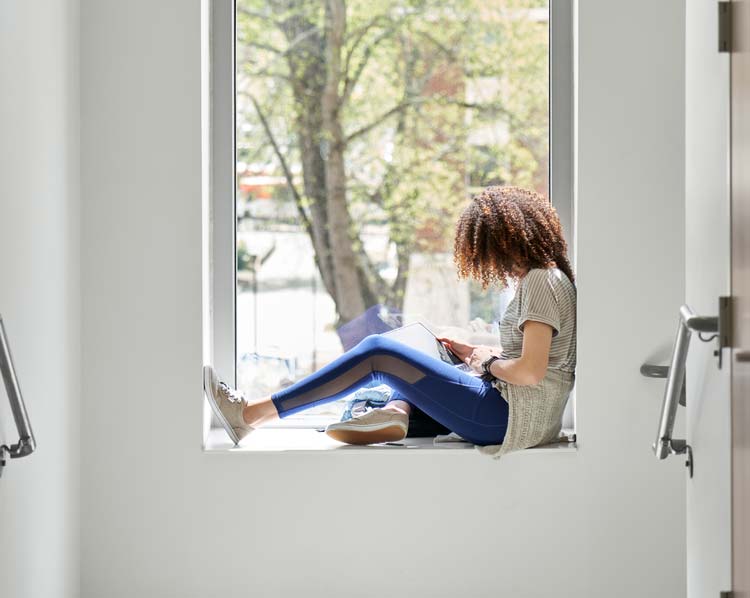 Mell Information Desk
Location: Mell 2nd floor, to the left of Mell entrance
Aids with checking out books and study supplies such as laptops, adapters, dry erase markers, and other essentials.
Media and Digital Resource Lab
Location: Library 1st floor, Room 1321
Provides access to updated multimedia hardware and software and helps students and faculty create and use multimedia materials to complete class assignments, projects, and scholarly research.
Miller Writing Center
Location: Library 2nd floor
Offers free one-on-one writing consultations for all students. Center staff assists with diverse writing assignments such as lab reports, essays, research papers, PowerPoints, dissertations, theses, annotated bibliographies, scientific posters, cover letters, personal statements, ePortfolios, etc.
Panera Bread
Location: Library 2nd floor
Open to all students and employees. Rapid Pick-Up and open seating are available.
Presentation Practice Room
Location: Library 2nd floor, next to Study ER
Space for students to practice presentations while displaying them on a large monitor. Furnishings include a small group collaboration table and a podium. Students can check out equipment to record their presentation.
Printing
Location: Library 2nd floor
Printers are available at a cost billed to students' TigerCard.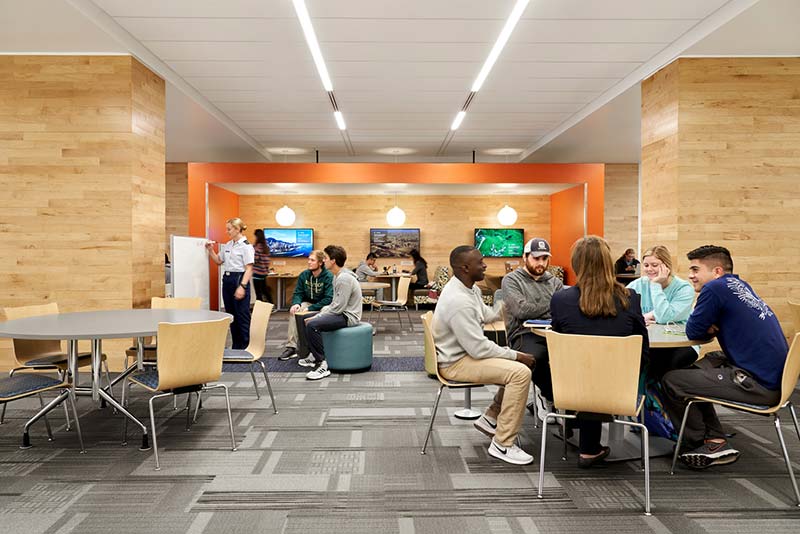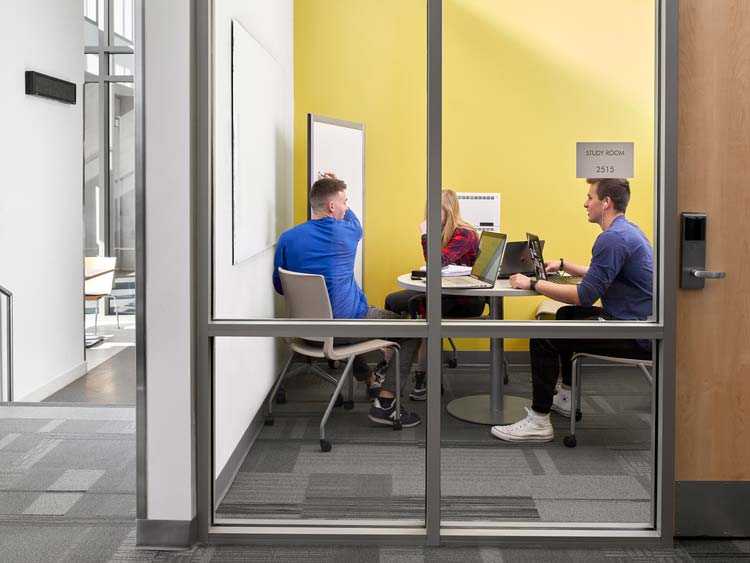 Storm Shelter
Location: Mell 1st floor, basement level
Designed for Mell Classroom users and located on the south side of the building, accessible through the Mell southern staircase and elevators.
Study Spaces
Location: Throughout Mell and Library
Group study spaces can be reserved using the D!BS reservation system (link to that page). Common group study areas in the Library include the Learning Commons on the 2nd floor and Study Commons on the 1st floor. Additional seating is also available in the 3rd floor.
Study ER
Location: Library 2nd floor, across from Help Desk
A branch of the Auburn University Bookstore, the Study ER is stocked with office supplies, snacks, and Auburn University paraphernalia.
Study Partners
Location: Library 2nd floor, Learning Commons
Provides free peer tutoring to undergraduate students. Students develop the study skills necessary to succeed in core courses and grow as a self-directed learner.
Supplemental Instruction
Location: Library 1st floor (shared office with Academic Support)
Offers free, peer-assisted study sessions led by students who have completed the course previously. SI leaders attend all class lectures, take notes, and guide sessions so that content remains each semester.