COSAM » News » Articles » 2012 » April
April
SCB members help remove alien plants for Earth Day 2012
04/25/2012

Eight members of Auburn University's chapter of the Society for Conservation Biology (SCB) joined Dr. Sharon Hermann of DBS and Dr. John Kush from Forestry and Wildlife Sciences for several hours of alien plant removal on Sunday April 22 (Earth Day 2012). The group enjoyed surprisingly cool weather and got a lot of plant removal done on a site on campus that is being restored to its native longleaf pine habitat type.

Click here to read more...
---
2012 Arboretum Photo Contest Winners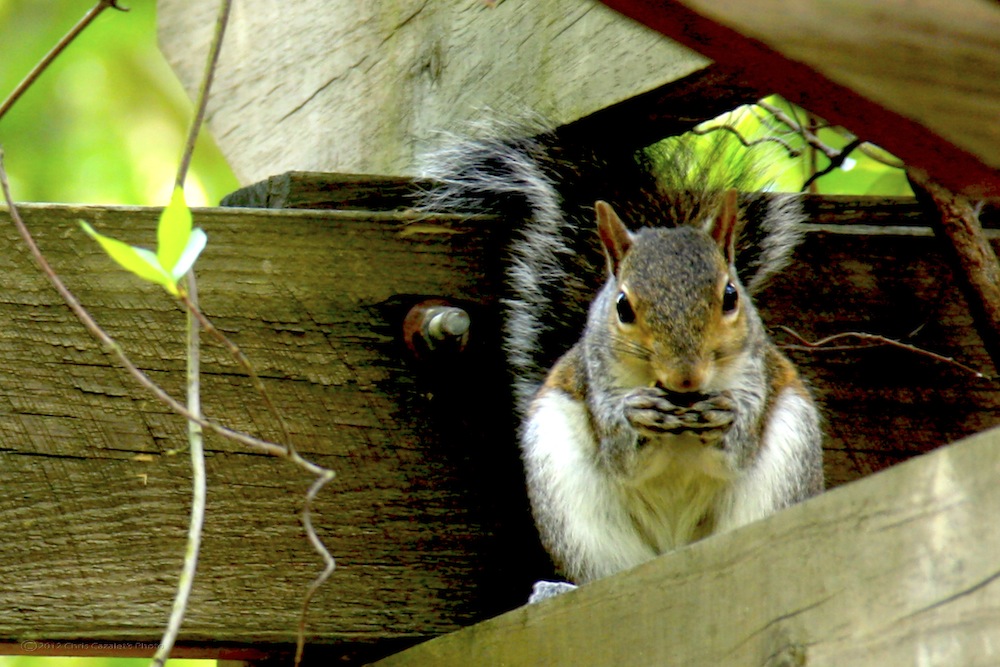 04/20/2012

The Donald E. Davis Arboretum 2012 photo contest winners were announced on April 20. The contest, a collaborative effort between the arboretum and the Department of Art, featured nearly 100 entries that were judged in five categories including: Davis Arboretum, Birds and Mammals, Other Wildlife, Flora and Landscape. A People's Choice award was also presented, allowing the public to participate. All entries were on display in the Department of Art's Biggin Hall for more than a week with a ballot box in place for voting on an overall favorite photograph. This year's People's Choice award was given to Chris Cazalet for his photo titled "Do You Mind? I'm Trying to Eat!" Other contest winners were: Claire Ritchy for "Birth" in the Arboretum category; Tricia Oliver for "Quick Bite for Lunch" in the Bird and Mammals category; Wes Schwarz for "Divine Contrast" in the Flora category; Christy Stanfield for "Autumn Ripples" in the Landscape category; and Julia Bartosh for "Water Weight" in the Other Wildlife category. Honorable mentions were also awarded to Patty Tyler for "Tip of the Green" in the Arboretum category, and Christy Stanfield for "Fern and Moss" in the Flora category. Some of the winners and contest entries will be featured in the 2013 Arboretum calendar. To learn more about the arboretum, visit the arboretum website. The winning photos are also posted below, by category.

Click here to read more...
---
Long-time faculty member recognized for excellence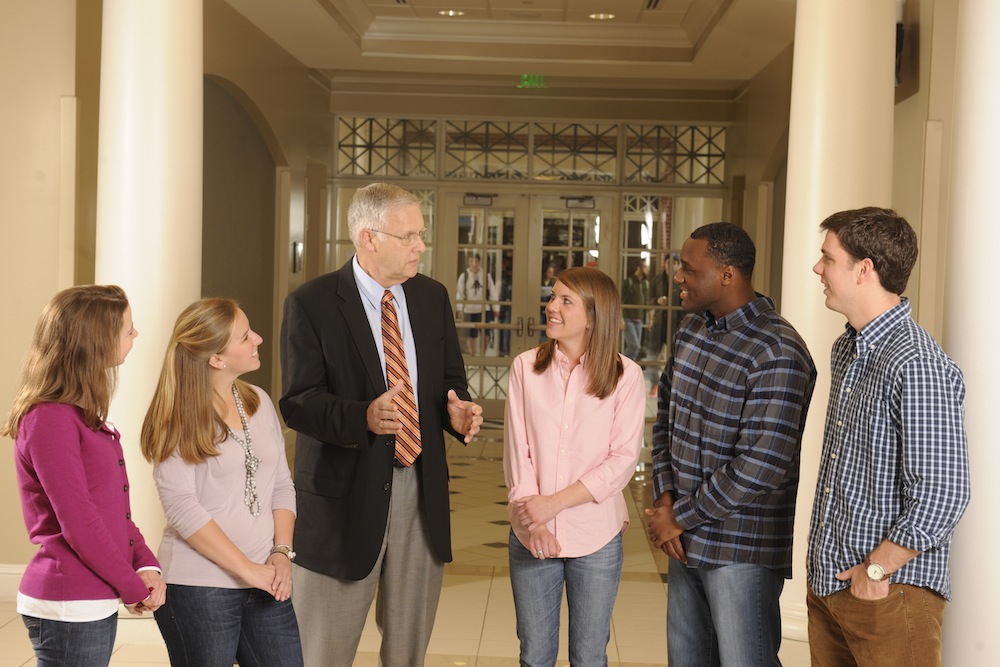 04/20/2012

Lawrence Wit, associate dean for academic affairs for the College of Sciences and Mathematics, has been selected to receive one of two, 2012 Gerald and Emily Leischuck Endowed Presidential Award for Excellence in Teaching. The award is a prestigious honor which recognizes those faculty members who demonstrate effective and innovative teaching methods, and a continuing commitment to student success through advising and mentoring inside and outside the classroom. The award carries a $10,000 stipend for each recipient. Emeritus senior administrators, Gerald and Emily Leischuck, established the endowment in 2005 to recognize the university's teachers, and Auburn presented the first Leischuck Endowed Presidential Awards the same year.

Click here to read more...
---
NSF graduate research fellowships awarded to DBS students
04/16/2012


Department of Biological sciences graduate students Alex Bentz, Nicole Garrison and Rebecca Koch each won a prestigious National Science Foundation Graduate Research Fellowship. The fellowship is the oldest fellowship of its kind and has a long history of recipients achieving high academic and professional success. GRFP fellows often become life-long scientific leaders and educators. Bentz's mentor is assistant professor Wendy Hood; Garrison is being mentored by professor Jason Bond; Koch's mentor is professor Geoff Hill.

Click here to read more...
---
COSAM Prepares: Shadowing opportunities for pre-health students
04/13/2012

Job shadowing is critical for acceptance to professional school programs such as medical school and optometry school, and several medical offices in the Auburn area allow COSAM's pre-health students the opportunity to spend time alongside a physician, giving the student a chance to observe and learn what a career in medicine entails.

Click here to read more...
---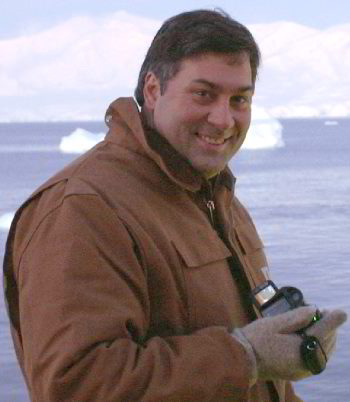 04/05/2012

Ken Halanych, professor of biological sciences, has been awarded a National Science Foundation grant along with his collaborator, Craig Smith of the University of Hawaii. The combined $800,576 of funding will begin in September of 2012 and allow Halanych and Smith, along with collaborators from five different countries, to continue their research on the diversity of deep-sea organisms

Click here to read more...
---
COSAM awards the 2012 Dean's Outstanding Outreach Award
04/05/2012

COSAM named two recipients of the 2012 Dean's Outstanding Outreach Award, David King, professor of geology, and Ash Abebe, associate professor of mathematics and statistics. The annual Outstanding Outreach Award is given to COSAM faculty members with recent records of service and outreach performance that extend beyond normal expectations.

Click here to read more...
---