COSAM » News » Articles » 2012 » May
May
COSAM student takes first place at SEC championship tournament
05/16/2012

The fifth-ranked Auburn women's golf team won the Southeastern Conference Championship on Sunday, April 22, and Patricia Sanz, a senior in biomedical sciences, won the individual title at the championship tournament. Sanz's individual title is the first tournament victory of her career. A native of Madrid, Spain, the victory came after finishing no higher than a tie for 16th this season. "I'm the happiest person in the world," Sanz said. "This came at the best time. I'm a senior, our team won, I just couldn't have asked for anything better."

Click here to read more...
---
Society for Conservation Biology update
05/15/2012

Members of Auburn University's chapter of the Society for Conservation Biology, or SCB, participated in an invasive species cleanup project on April 22, in honor of Earth Day (pictured). Participants worked in Auburn to eliminate privet and other nuisance plants that were choking out native species. The event was led by Sharon Herman, assistant research professor in Biological Sciences, and John Kush, research fellow in Forestry and Wildlife Sciences. On May 5, students in SCB traveled to Conecuh National Forest to help release 33 snakes for the ongoing Eastern Indigo Snake Project. The largest snake in the U.S., the eastern indigo snake may once again have a thriving presence in extreme south Alabama thanks to the project, which represents a collaborative effort between Auburn University and various agencies interested in the preservation of this threatened species. The non-venomous eastern indigo snake is native to Alabama; however, there have been no verified sightings of the snake since the 1960s. Classified in 1978 by the U.S. Fish and Wildlife Service as a threatened species, this large, rare snake is thought to be extirpated from Alabama. In an effort to reintroduce the eastern indigo snake to its native habitat in Alabama, Auburn University is a leader in raising juvenile eastern indigos to be released in the wild. To read more about the project, see the 2011 story, which includes video, Here. For more information on SCB, visit the SCB website. 

Click here to read more...
---
SCB completes workday on Indigo Snake Reintroduction Project
05/07/2012

Auburn University's chapter of the Society for Conservation Biology (SCB) continued its involvement with the Alabama Indigo Snake Reintroduction Project on Saturday, May 5, 2012. Eight members traveled to Conecuh National Forest to be present at the release of 33 snakes into the study area. We were met by Jim Godwin, a zoologist with the Alabama Natural Heritage Program and member of the indigo snake recovery team. DBS M.S. students Sierra and Jimmy Stiles (from Dr. Craig Guyer's lab), who are using the project as the topic of their thesis research, talked with SCB members about the results to date. Each SCB member was able to release one of the snakes: we hope they all survive and contribute to the new breeding populations being established! We also stopped by a pitcher plant bog (Crawford bog) in the forest that had been burned in Fall 2011 to see some of the great bog plants (pitcher plants, orchids, sundews, etc.).

Click here to read more...
---
Annual festival held for students and teachers
05/04/2012

On April 26, the Department of Outreach hosted AU Explore. AU Explore is an annual science and math festival offered to fifth- through eighth-grade students and their teachers. Featured activities included a variety of live, large-scale science demo shows, including the Birds of Prey Show hosted by the Southeastern Raptor Center. COSAM faculty and students also offered dozens of hands-on mini-courses called "Science Fun Shops" in which participants did things like dissecting sheep eyes. Students also handled live animals. For more information on AU Explore and COSAM'd department of Outreach, visit the Outreach website.

Click here to read more...
---
The Auburn Tiger Trapdoor Spider - A new species discovered from a college town backyard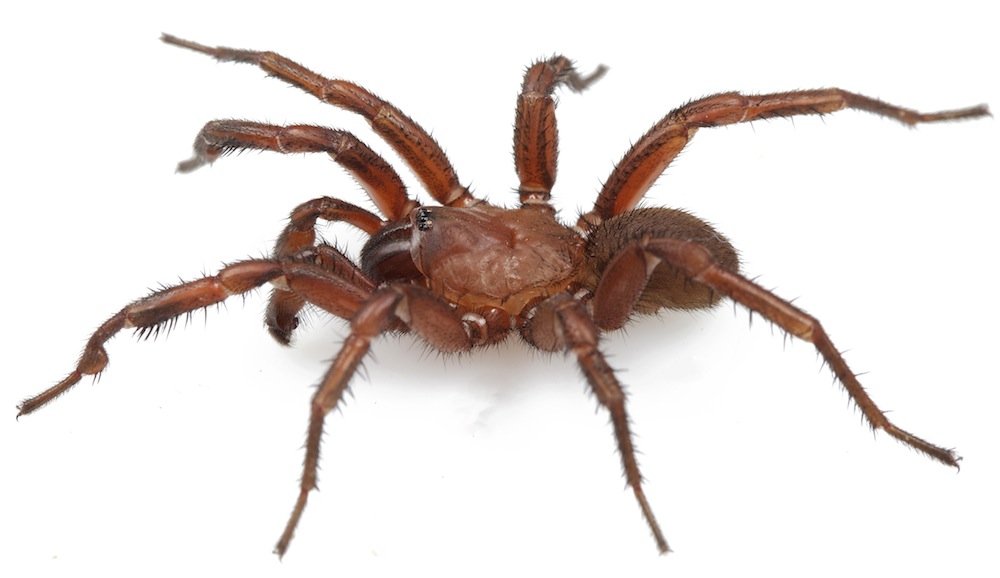 05/04/2012

Researchers at Auburn University reported the discovery a new trapdoor spider species from a well-developed housing subdivision in the heart of the city of Auburn, Ala. Myrmekiaphila tigris, affectionately referred to as the Auburn Tiger Trapdoor spider, is named in honor of Auburn University's costumed Tiger mascot, Aubie.

Click here to read more...
---