COSAM » News » Articles » 2012 » July
July
NOBCChE President's Award for Ortiz and Roberts
07/16/2012

$summary

Click here to read more...
---
AubieSat-1 mission is a success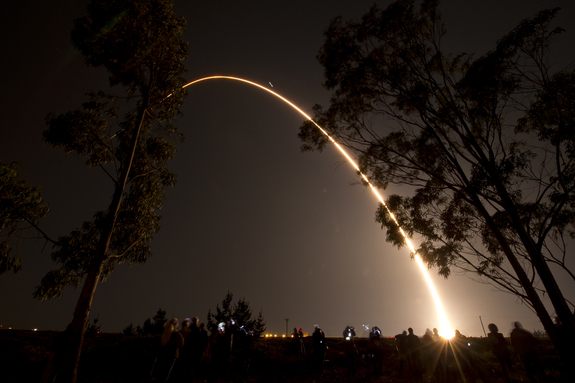 07/10/2012

The Auburn University student-built satellite, AubieSat-1, was the first student-built CubeSat in the state to be accepted by NASA for launch. A "CubeSat" is a 4-inch, cube-shaped satellite that is used primarily for research. The satellite launched into space at 2:48 a.m. PDT on Oct. 28, 2011, from Vandenberg Air Force Base in California aboard a NASA-sponsored Delta II rocket. For approximately eight months, AubieSat-1 orbited the globe, and numerous universities and individual ham radio operators signed up to help track the satellite. The first signal was received shortly after launch from Vigo University in Spain. The signal was heard as far away as Japan and as nearby as the University of Alaska, and daily information arrived to the AubieSat-1 team via an amateur radio operator named Mike Rupprecht, who lives in Germany.

Click here to read more...
---
NIH Grant for Assistant Professor Easley
07/02/2012

Dr. Christopher Easley has received an R01 grant from the National Institutes of Health for a project entitled "Interrogating Dynamics of Acute Secretion of Adiponectin Multimers from Adipose Tissue" in collaboration with Dr. Robert Judd, Associate Professor of Pharmacology.

Click here to read more...
---