COSAM » News » Articles » 2015 » May
May
Trawick, Senior Vice President of the Southern Company Commercial Operations and Planning, to speak
05/26/2015

Place: Parker Hall 249 (tentatively)

Click here to read more...
---
Aust accepts position with Martin Methodist College
05/20/2015

PhD student Jennifer Aust has received and accepted the position of tenure-track Assistant Professor of Mathematics from Martin Methodist College in Pulaski, TN. Her major professor is Professor Dean Hoffman.

Click here to read more...
---
Faculty members nominated for U.S. Professors of the Year
05/11/2015

Two COSAM faculty members have been selected as nominees for the U.S. Professors of the Year: Stuart Loch, Department of Physics; and Sharon Roberts, Department of Biological Sciences. The nominees were selected by a sub-group of the Teaching Effectiveness Committee for their contributions to teaching and mentoring. The U.S. Professors of the Year program salutes the most outstanding undergraduate instructors in the country – those who excel in teaching and positively influence the lives and careers of students. Sponsored by the Council for Advancement and Support of Education (CASE), and the Carnegie Foundation for the Advancement of Teaching, it is the only national program to recognize excellence in undergraduate teaching and mentoring since 1981. All undergraduate teachers in the United States, of any academic rank at any type of undergraduate institution, are eligible for the award.

Click here to read more...
---
COSAM recognizes academic achievement for 2014-2015 academic year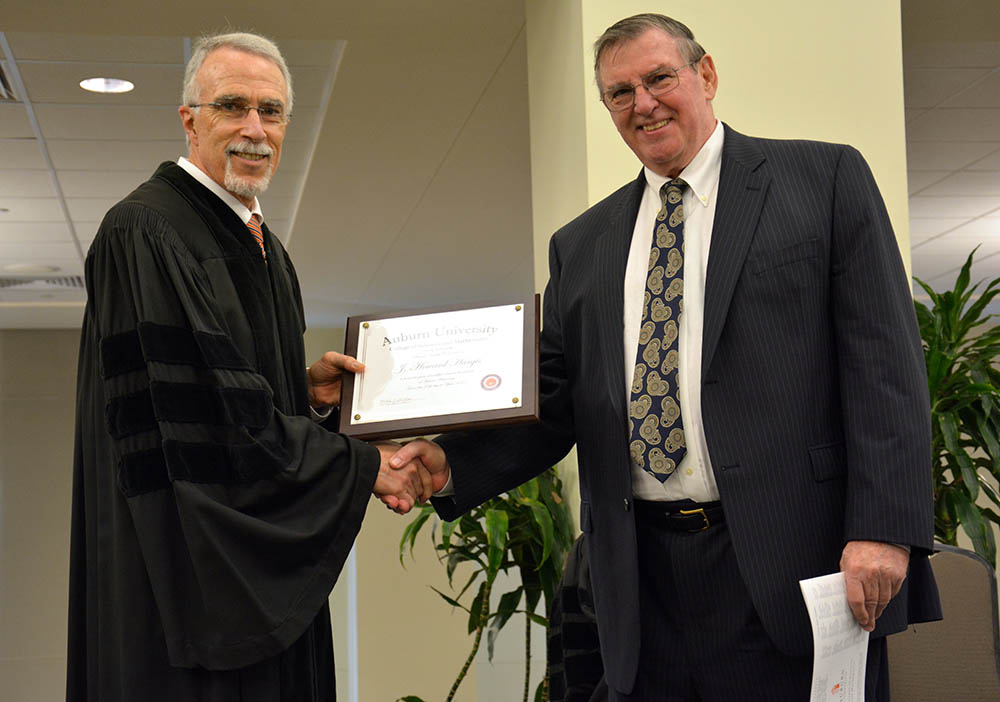 05/11/2015

COSAM awarded top students and faculty at the annual Honors Convocation on April 25. This year, the convocation was held in honor of Howard Hargis, former head of the Department of Chemistry and Biochemistry. Hargis retired in 2004 after 34 years as a professor at Auburn. During the ceremony, students were recognized for outstanding academic achievement for the 2014-2015 academic year. Dean Giordano also congratulated several COSAM students, faculty and staff for exceptional performance including the following:

Click here to read more...
---
Merner group's first paper selected as ACS Editor's Choice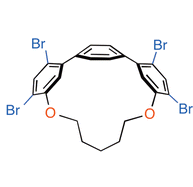 05/08/2015

Graduate students Nirmal Mitra and Rolande Meudom's paper, A Non-Cross-Coupling Approach to Arene-Bridged Macrocycles: Synthesis, Structure, and Direct Regioselective Functionalization of a Cycloparaphenylene Fragment, has been selected as an ACS Editor's Choice Article.  Based on the recommendation of ACS editors, one new peer-reviewed manuscript is selected daily to be featured as an open access article for the global chemistry community.   Mitra and Meudom are second year graduate students in Prof. Brad Merner's research Group in the Department of Chemistry and Biochemistry, and their article was published with this distinction on May 8, 2015.  Prof. John Gorden completed important crystallographic work for this article and is also a co-author.

Click here to read more...
---
Perry and Yeh new Graduate Student Council senators
05/07/2015

Kat Perry and Bin Yeh have been elected as senators to represent our department in the Graduate Student Council.

Click here to read more...
---
Brittany Gamble named PASS Mentor of the Year
05/05/2015

On May 1st, the Promoting Academic Success for Students (PASS) Mentoring Program held its 5th Annual Recognition Luncheon. The luncheon focused on "Mentorship Matters." Mentors and mentees dropped –in to be recognized for a great 2014-15 year. Awards were distributed to each participant in the program. The Mentor of the Year Award was awarded to an outstanding mentor. To receive the award, a student being mentored had to submit a nomination form detailing the reasons why their mentor should be chosen. This year's winner is Brittany Gamble. She was nominated by here mentee, Victoria Roberson. Ms. Roberson stated:

Click here to read more...
---
Nobel Peace Prize winner to receive honorary doctorate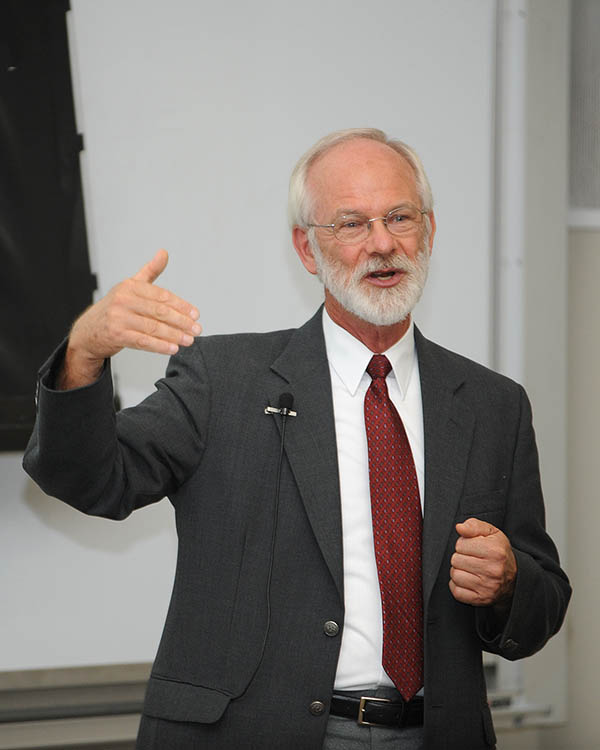 05/05/2015

John Oakberg, mathematics '69, will receive an honorary doctorate at the College of Sciences and Mathematics' 2015 spring commencement on Saturday, May 9, at 10 a.m. Oakberg was part of a team of scientists at the International Atomic Energy Agency in Vienna to receive the 2005 Nobel Peace Prize. The award was presented for their efforts to prevent nuclear energy from being used for military purposes and to ensure that nuclear energy for peaceful purposes is used in the safest way possible.

Click here to read more...
---
Erzurumluoglu accepts postdoc position at Memorial University, Newfoundland, Canada
05/04/2015

Mr. Aras Erzurumluoglu accepted a postdoc position in the Department of Mathematics and Statistics http://www.mun.ca/math/ at Memorial University of Newfoundland, Canada, starting this September. His major professor is Chris Rodger. Aras is going to work with David Pike who is one of the first  (#6) PhD students of Chris Rodger.

Click here to read more...
---