Long time ATAC director and Senior Associate Retire
Henry Burdg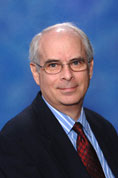 Henry B. Burdg retired from the Auburn Technical Assistance Center (ATAC) on September 1st after serving as Director for 40 years and 4 months!
ATAC, the Outreach center for Harbert College of Business, was created in 1976 by its founding Director, Achilles Armenakis, who hired Henry after he completed his MBA degree. About two years after hiring Henry, Achilles moved on and named Henry Director of the new center. With his retirement and years of service, Henry has been granted emeritus status with the Harbert College of Business.
Henry holds Bachelor of Aviation Management and Master of Business Administration degrees from Auburn University. For the past 30+ years he has been working with businesses, primarily Alabama manufacturing firms, to assist them in becoming more competitive and efficient. His work involves the application of technology (hard and soft) on a statewide basis and throughout the southeast.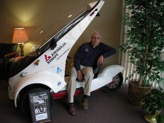 Henry served on the Boards of Directors of the National Association of Management and Technical Assistance Centers, (NAMTAC) and the American Industrial Extension Alliance (AIEA). He also served as Senior Examiner for the Alabama Quality Award and as Chair of the Auburn Training Connection.
Prior to joining Auburn University, Mr. Burdg was with the engineering firm of Howard Needles Tammen & Bergendoff's, Cleveland, Ohio aviation office. Henry is a Certified Management Consultant (CMC) and has conducted some 400+ industry client projects. He has 13 publications in refereed journals and some ten proceedings publications. Henry is married to Susan and has three children: Taylor Burdg, Forester Engineer in Tuscaloosa, AL; Lt. Andrew Burdg, Naval Aviator Pilot stationed in Jacksonville, FL; and Bailey Burdg, Compensation Specialist in Auburn University's Human Resource Department.
---
Mitch Emmons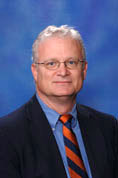 After a 25-year career as a communicator with Auburn University, Mitch Emmons retired September 1st. He had been with the Auburn Technical Assistance Center (ATAC) as Senior Outreach Associate since 2007.
Emmons' career encompasses more than 35 years as a professional communicator, journalist, advertising and public relations official, project manager and training and development professional. He began his Auburn career as a communications specialist with its news and public relations department—then known as University Relations—in 1992. During that time, he covered news for five AU schools and colleges and served as the university's primary research news writer. Emmons also was a speech writer for AU top executives.
Emmons advanced to an associate editor and was assigned to handle communication issues for the Office of the Provost during Auburn's changeover from a quarter to semester system in 1999-2000. Following that assignment, he became communication director for AU's Research Division, where he continued to provide general news, public relations and marketing services for the Office of the Vice President for Research. During that period, he served on the planning team that originated the concept and early development work for Auburn's Research Park.
Emmons previously worked in the public news media with several state newspapers, in corporate communications with the Tennessee Valley Authority (TVA) and with West Point Pepperell, and he served as a training and development project manager with the state of Georgia's Quick Start program—the equivalent to Alabama's AIDT. He also has worked in the pulp & paper and music industries.
With ATAC, the Outreach center for the Harbert College of Business, Emmons served as the administrator for its regional marketing, sales, promotion and communications, web and Social Media efforts.

Emmons holds a Master's Degree in Communication from Auburn and a Bachelor's Degree in Commercial Music and Business Administration from the University of North Alabama.  He also is a certified Electrician, Six Sigma Green Belt, and is AME/SME/Shingo Lean Manufacturing Bronze Certified.
Emmons continues to work as a free-lance writer and photographer and more full-time pursuing his love of music and songwriting. His main gig, however, is spending time with his two grandsons, ages 6 and 3.
Last Updated: October 24, 2018