Auburn University Young Professionals
Overview
Auburn University Professional and Continuing Education is proud to partner with the Office of Information Technology to present Auburn University Young Professionals.
Auburn University Young Professionals (AUYP) aims to provide an opportunity for connection between upper level administrators and the young professionals of Auburn. During our free one-hour interactive programs, young professionals will have a chance to hear the stories and advice of those in influential positions across campus. Attendees will also be provided the opportunity to submit questions for the speaker in advance or ask their own during the program. This series will focus on providing professional development, networking amongst peers, and collaboration of resources across Auburn University.
AUYP programs are offered at no cost to attendees. We do ask that you register for the event to ensure proper meeting space.
---
Upcoming Programs
November 30, 2023 | 1:00 PM – 2:00 PM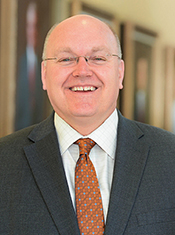 Christopher Roberts, Ph.D.
President, Auburn University
Christopher B. Roberts began his appointment as Auburn University's 21st president on May 16, 2022.
President Roberts leads the university's four divisions, including Auburn's main campus with its more than 31,000 students and 5,500 faculty and staff, as well as Auburn University at Montgomery, the Alabama Cooperative Extension System and the Alabama Agricultural Experiment Station, a joint enterprise with Alabama A&M University. As the university's CEO, Roberts marshals the institution's $1.54 billion annual budget and vast resources, while spearheading the university's strategic vision and advancing the Auburn's ever-growing research enterprise and economic development.
---
Past Programs
Last Updated: November 6, 2023