As of July 1, 2021, Auburn University has a new procedure for ordering promotional materials.  
First:
Complete the Campus Department Trademark Request Form. You will be asked the following questions:
Are you a Student Organization, Campus Department Or Affiliate Group? Select Campus Department.
Purpose of Use if Trademarks -- Select Apparel or Promotional Product.
Provide a description of your request.
Share how you will distribute the items.
Enter a quantity.
Fill out your intended use for the items.
Second:
Once you receive approval via email from Auburn Trademark Licensing, click on the unique URL in the body of the email to request quotes. This URL will already be populated with all of your contact information. You can select the vendors that will contact you with quotes. 
Once you submit the request, you will see this screen: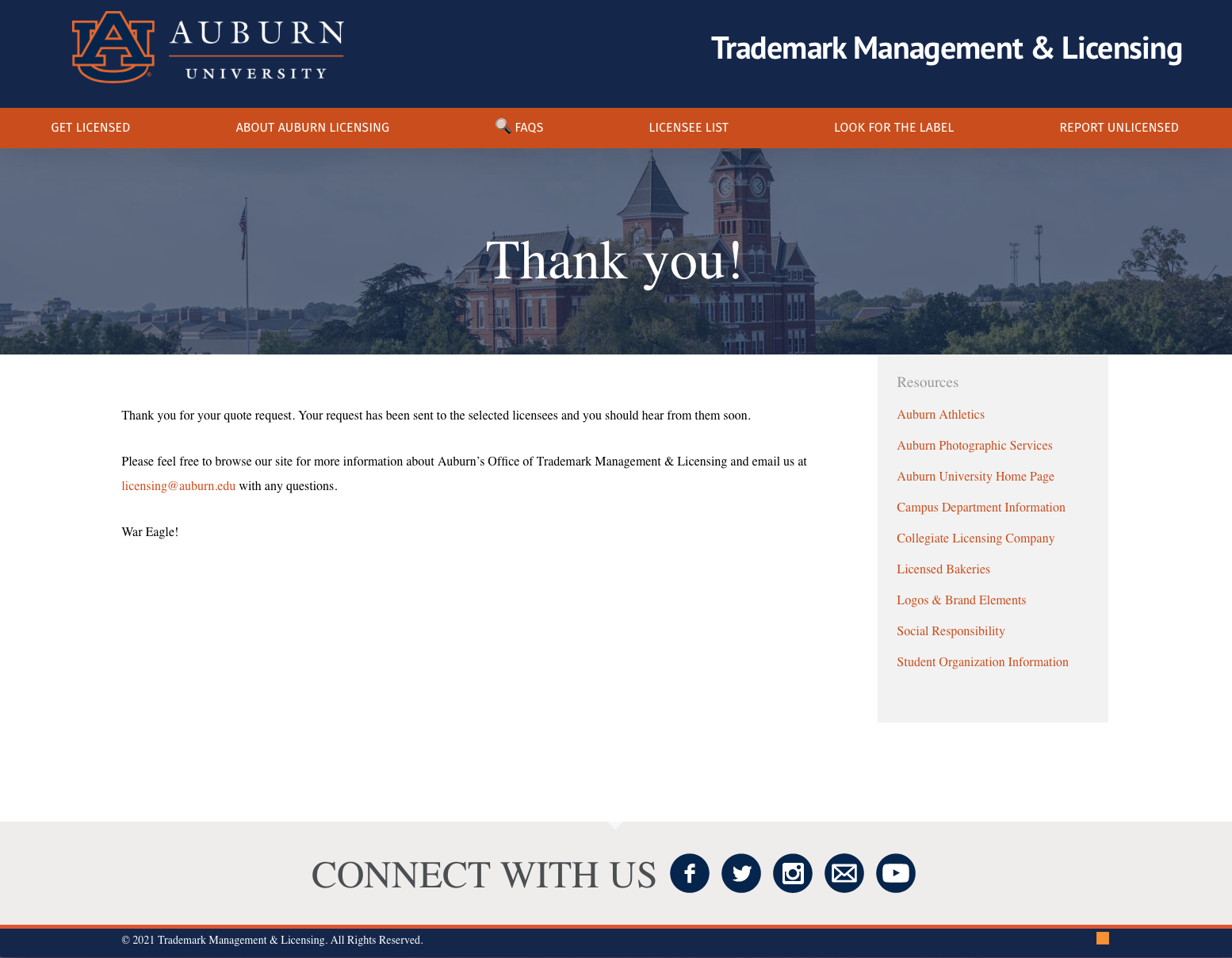 Vendors will contact you directly via email with quotes. Remeber, you must gather three quotes per Auburn University procedures.