The following list will help you record your video right the first time: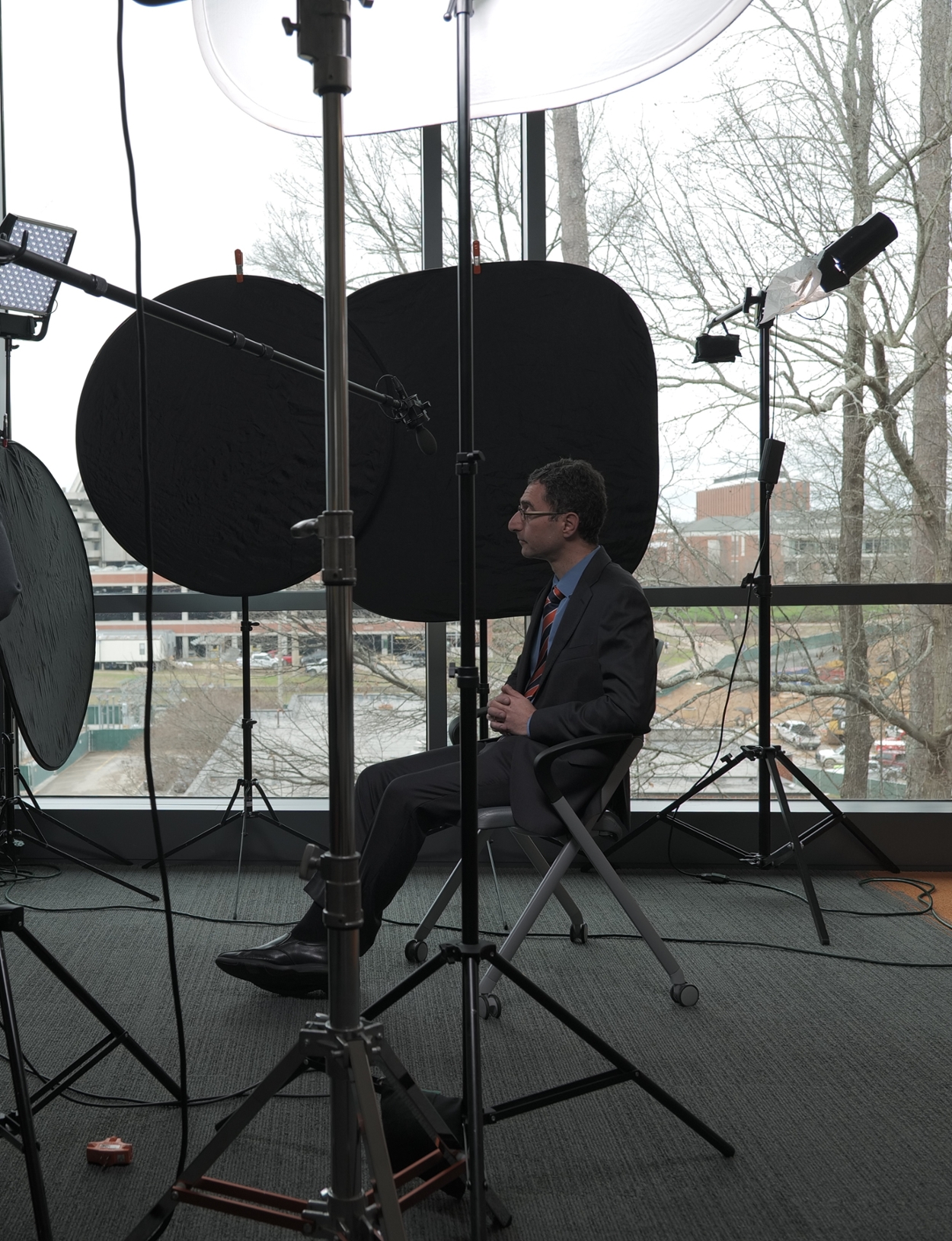 Read your script once more before you film.
If you are filming in your office, make sure your mobile phone and your office phone are on silent/ring off.  Turn off the volume on your computer regarding email notifications so it will not chime. 
Make sure you have water available before you start recording.
If you are filming in your office, remove cups, bags, boxes or anything that will distract viewers from listening to your message. 
Don't wear clothing that has a logo or brand in large letters.
If you are sitting in a chair, sit up straight with the best possible posture. Try not to sway back and forth in your chair.
S-M-I-L-E and be energetic. The more positive you are about your message, the more people will want to listen to you.
Speak slowly and keep a calm tone. If you speak slowly, editing the video will look more natural and keep your flow consistent.
When recording begins, you will be asked to say your name and your position. Even if a lower-third is used, this will just ensure everything is correct.
Don't look directly at the camera. In most instances, you will have an interview format where you will be speaking and looking at a person off-camera.
During the recording, if you mess up, just restart where you were. You do not need to worry--it will all be edited.
At the end of filming, look in the same direction for at least three seconds. It helps to close the video without any sudden movements.
Even though it sounds simple, don't be nervous. Take a deep breath and relax.