COSAM » Events » 2021 » February » DMS Colloquium: Aris Winger
DMS Colloquium: Aris Winger
Time: Feb 26, 2021 (04:00 PM)
Location: ZOOM https://auburn.zoom.us/j/83289004804
Details: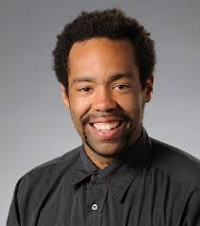 Speaker: Aris Winger (Georgia Gwinnett College)
Title: Equity and Advocating in the Mathematics Classrooms and Departments
Abstract: How do we create mathematical spaces within our classroom that validate and value all students?  What are the steps that we can personally take that will transform the mathematical experience in our classroom for marginalized students?   In this talk, participants will engage in an interactive conversation about the challenges presented when we start to radically imagine different mathematical spaces from one where, for too long, have been marginalizing for too many people.   
Dr. Winger also has a new book out about advocating for students of color in mathematics.  Here is the link for this book : https://www.amazon.com/dp/B08QC3SHFG/ref=cm_sw_em_r_mt_dp_cD37FbHZ6ZRJD in case you would like to pick up the book. 
Zoom link:  https://auburn.zoom.us/j/83289004804 
Zoom host: Nedret Billor
Note from host:  As you may already know that we have an ongoing collaborative NSF project led by CU Denver, University of Memphis, and AU (led by Rodger, Stone, Merchant, and  Billor), titled Promoting Success in Undergraduate Mathematics through Graduate Teacher Training (PSUM-GTT) since 2019 in our department. As a part of this  project, we have scheduled several Auburn critical issues seminar series which would be beneficial for all of us in our department. The first Zoom seminar will be given by Dr. Aris Winger from Georgia Gwinnett College.