October
10/17/2014

The Department of Mathematics and Statistics of Auburn University is greatly saddened to learn of the death of Dr. Frank Sturm on October 14, 2014. Frank received his PhD in Spring 2014 under the joint advice of Professors Piotr Minc and Michel Smith, in the area of Topology. Frank was a great guy and made a lot of contributions to the department and Auburn University. He was an outstanding graduate student leader. He was liked by faculty, fellow graduate students, and his students. We will miss him greatly.

Click here to read more...
---
Annual Minority Visitation day a success.
10/17/2014

COSAM's Annual Minority High School Visitation Day was held Oct. 10, in the Auburn Student Center Ballroom. This event was designed to provide a forum where minority juniors, seniors, and transfers have an opportunity to learn more about the sciences and mathematics disciplines, including pre-health, and to obtain first hand information regarding the application process, financial aid and scholarship opportunities at Auburn University. The program included a welcome from Nicholas Giordano, dean of the College of Sciences and Mathematics, and greetings from Timothy Boozinger, Provost and Vice-President of Academic Affairs. Campus-based representatives included administrators, faculty advisors and student representatives for a campus browse sessions. Other activities included presentations by the Offices of University Recruitment and University Scholarships, COSAM academic advisors, Greek Life and a student panel.  In addition, students learned about the academic and social support provided by COSAM's Office of Diversity and Multicultural Affairs.  A guided tour of the campus capped the Day's activities. 

Click here to read more...
---
Dr. James Barbaree (AU DBS) in USA Today and NY Times on disease transmission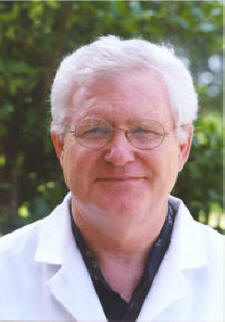 10/17/2014

AU DBS Faculty Dr. James Barbaree has been interviewed by several news outlets re: disease transmission during airline flights, which naturally comes in response to concerns about the Ebola virus outbreak. Below are links to stories featured in USA TODAY and the NY TImes as well as an interview on MSNBC. 

Click here to read more...
---
Former professor Bob Grone donates math books
10/15/2014

Bob Grone, former professor in the Department of Mathematics and Statistics, has donated math books to the department including upper division and graduate texts. After leaving Auburn in 1987, Grone joined the Department of Mathematical and Computer Sciences at San Diego State University. He recently retired and received Professor Emeritus status. The donated books will be available in the department library in 244 Parker Hall. For more on Grone, visit his website. 

Click here to read more...
---
Watch Stewart Schneller's recent seminar describing his Ebola virus research efforts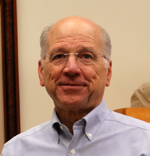 10/02/2014

Auburn chemistry professor Stewart Schneller's recent lecture "Antiviral Drug Design and Discovery: Ebola" is available for viewing on the following website: http://www.lib.auburn.edu/discoverauburn/

Click here to read more...
---