COSAM » News » Articles » 2014 » November
November
Auburn researchers investigate potential invasion of large, predatory lizards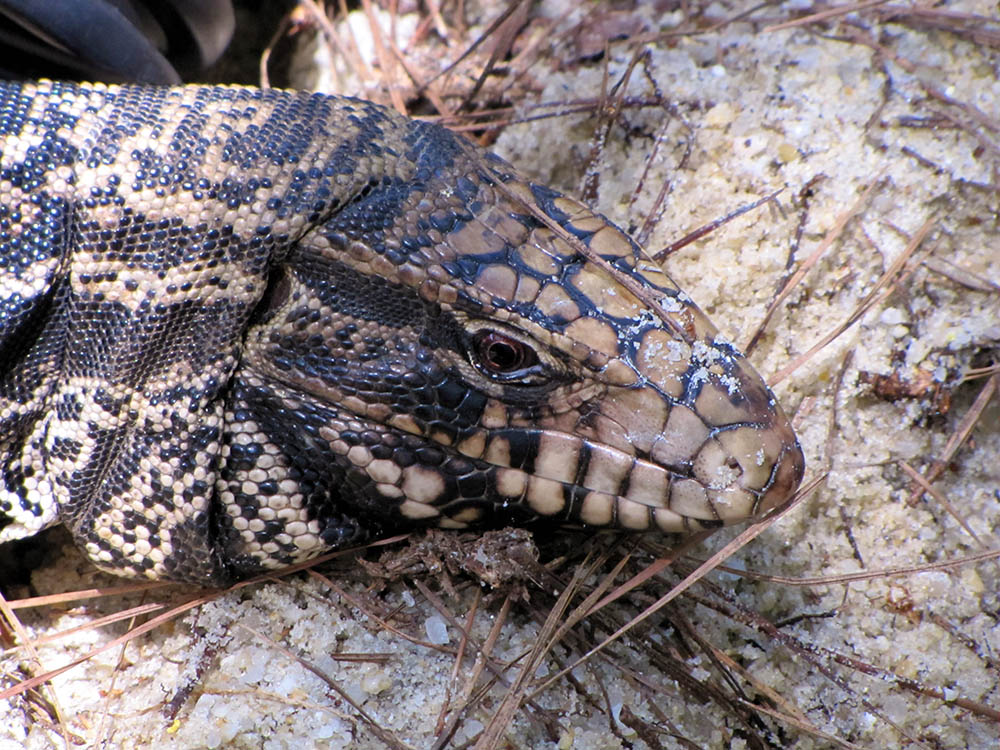 11/17/2014

AUBURN UNIVERSITY – Alabama could potentially be the new home of the Argentine Black and White Tegu, a large predatory lizard reaching 4 feet in length and more than 10 pounds.

Click here to read more...
---
Ralph Jordan Jr. named 2014 Distinguished Alumnus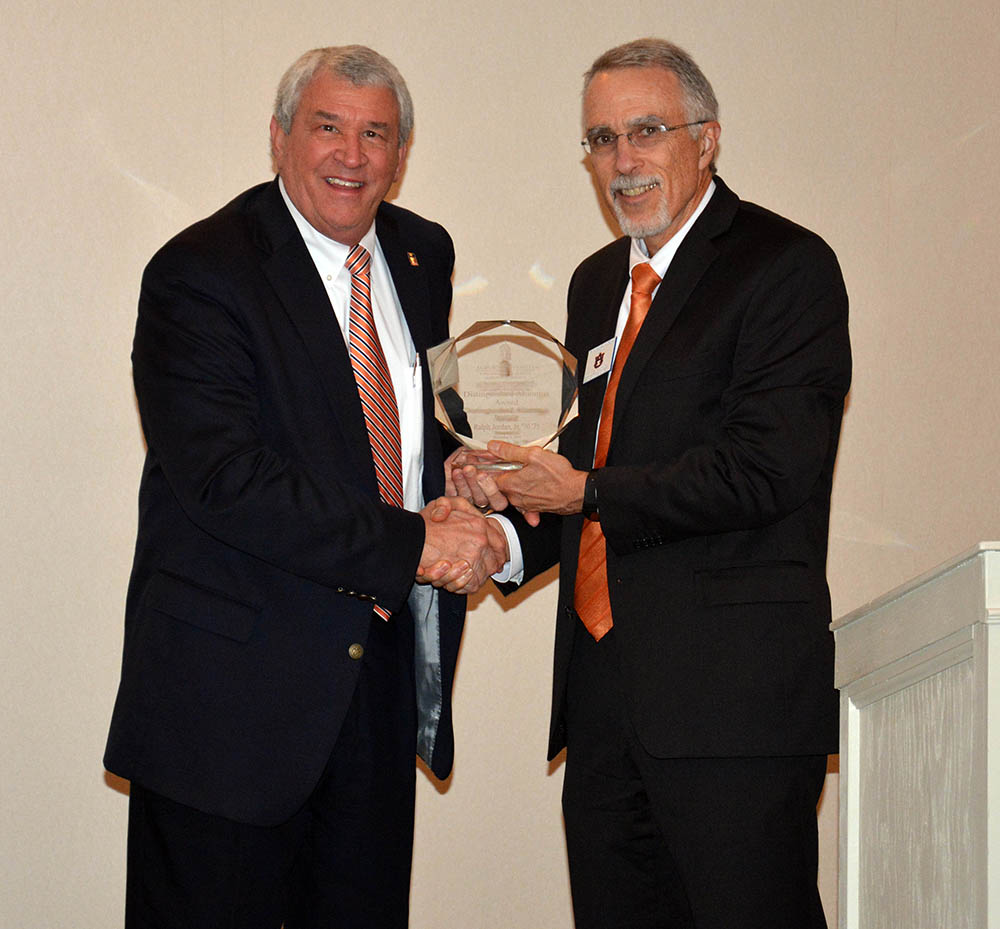 11/17/2014

Congratulations to Ralph Jordan Jr., '70, '75, recipient of the 2014 Distinguished Alumni Award. Jordan recieved his bachelor's in biological sciences and his master's in zoology. As the non-game and endangered species biologist for the Tennessee Valley Authority, Jordan assumed responsibility for natural resources management for all of TVA's public lands. While at TVA, he was involved in managing recreational use and development of TVA's reservoir lands and ensured compliance with applicable federal legislation. After 32 years of service, TVA recognized him with the Bronze Honor Award. Jordan is actively involved in many Auburn University organizations and has been a member of the College of Sciences and Mathematics Leadership Council since 1994. The Distinguished Alumni Award recognizes alumni who have achieved significant stature in their chosen field while also possessing a history of commitment to Auburn University and COSAM. 

Click here to read more...
---
Professors receive NSF funding to reduce exposure and ingestion of arsenic in groundwater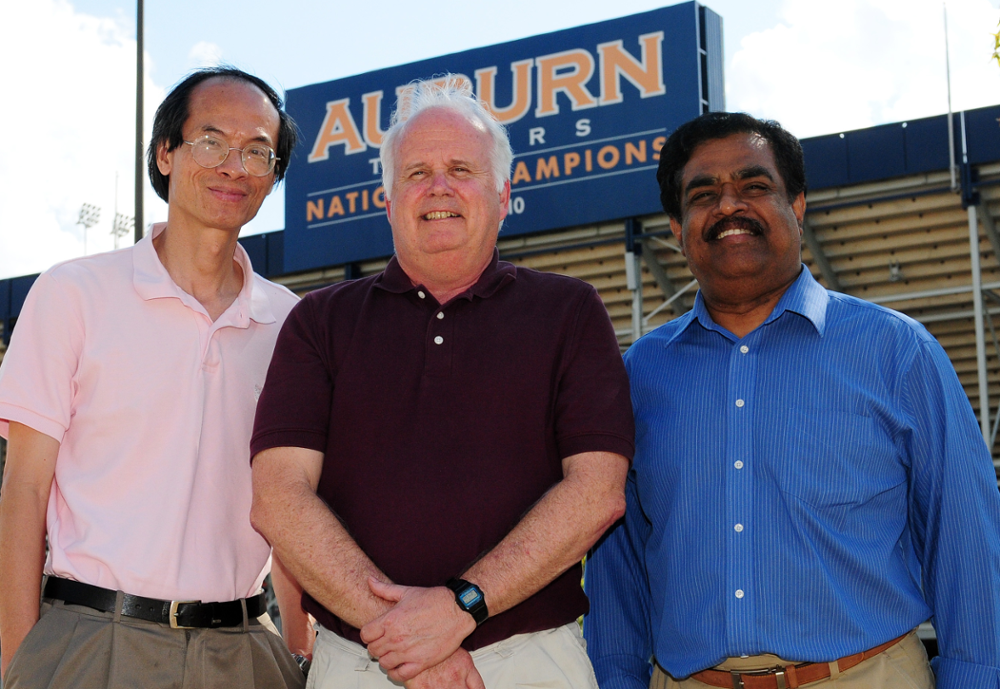 11/17/2014

Professors James Saunders, Ming-Kuo Lee, and Ashraf Uddin, all of the Department of Geology and Geography, recently received a $345,000 three-year grant from the National Science Foundation for a project titled, "Metal(loid) Sequestration by Natural Bacterial Sulfate Reduction and Field-Scale Biostimulation." The researchers will evaluate if indigenous sulfate-reducing bacteria can be stimulated to make nanoparticle biominerals of iron sulfides that have the capacity to remove arsenic from contaminated groundwater. Two sites will be evaluated: an industrial site in Florida that is routinely doused with arsenic-rich pesticides; and an alluvial aquifer in Macon County, Ala., where arsenic contaminates groundwater by a natural biogeochemical process. The project was funded jointly by the Environmental Engineering and Low-Temperature Geochemistry and Geobiology programs at NSF.

Click here to read more...
---
Auburn University Museum of Natural History hosts open house
11/17/2014

The Auburn University Museum of Natural History held an open house on Saturday, Nov. 8, providing an opportunity for the community to meet the curators and explore the more than 1 million specimens found in the museum's eight collections. To see photos from the event, visit our Facebook page.

Click here to read more...
---
Molette Lab published in Current Biology
11/17/2014

Researchers from the Molette Biology Laboratory for Environmental and Climate Change Studies recently published a paper in Current Biology. The paper, titled "Phylogenomic Resolution of the Hemichordate and Echinoderm Clade," includes work by authors Scott Santos, associate professor of Biological Sciences, Damien Waits, a graduate student in biological sciences, and Kenneth Halanych, the Stewart Schneller Endowed Chair in the Department of Biological Sciences. Other authors on the paper are former students of Halanych including Kevin Kocot, David Weese, and the lead author, Johanna Cannon. The work represented in the paper is a collaborative effort between Auburn University and Friday Harbor Laboratories at the University of Washington. The full text can be read on Science Direct.

Click here to read more...
---
Boyd co-editor of recently published 'Plant Ecology and Evolution in Harsh Environments'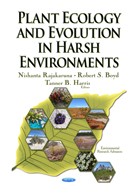 11/17/2014

Professor Robert Boyd of the Department of Biological Sciences is co-editor of a new book that was recently published, "Plant Ecology and Evolution in Harsh Environments." The book provides updated coverage on how plants respond to stressful environments and includes chapters on challenges such as climate change and how plants can be used to clean up pollutants. The 426-page book is for botanists and ecologists who are studying how plants evolve and adapt to stress, and provides some full-color photographs and illustrations, as well as the most up-to-date field research. In total, the book has 16 chapters with 46 contributing authors and was written primarily by teams of international experts.

Click here to read more...
---
SCB gets behind-the-scenes tour of AU Raptor Center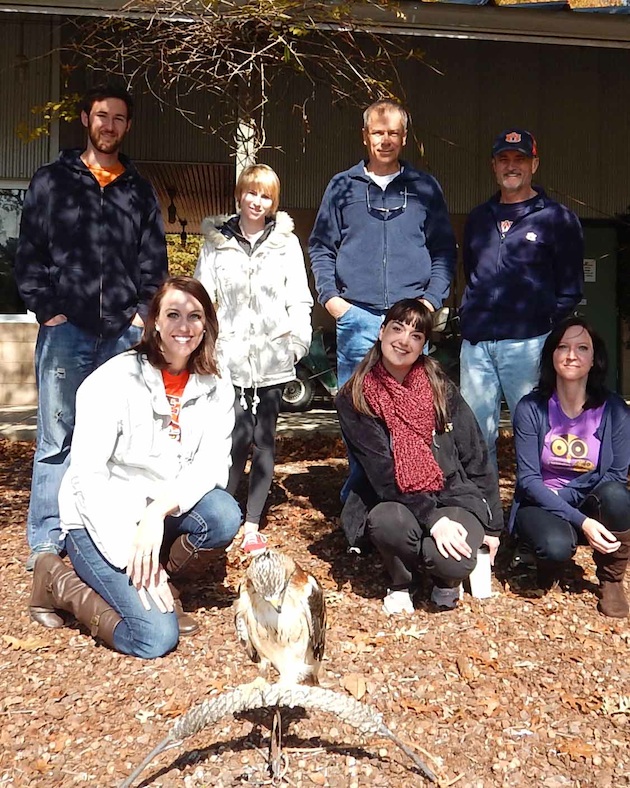 11/16/2014

Liz Crandall, Assistant Director the AU's Raptor Center, provided SCB with a behind-the-scenes tour on Saturday November 15. She and her staff showed the small group of participants (6 in all) the birds in both the education and rehabilitation parts of the facility, and provided us with lots of information on raptor biology and the conservation challenges facing these fascinating birds. We also got to witness the release of a red-shouldered hawk that had completed its rehabilitation was returned to the wild in the forest at the center. 

Click here to read more...
---
2014 CMB Undergraduate Summer Research Scholars
11/11/2014



Click here to read more...
---
Acevedo's article selected as an ACS Editor's Choice.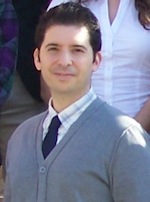 11/05/2014

A recent article by Dr. Orlando Acevedo, the S. D. and Karen H. Worley Associate Professor in the Department of Chemistry and Biochemistry has been selected as an ACS Editor's Choice. The article,"Simulating Chemical Reactions in Ionic Liquids Using QM/MM Methodology," was recently published in J. Phys. Chem. A.

Click here to read more...
---
SCB visits Gulf Coast Zoo, Bon Secour National Wildlife Refuge, and Splinter Hill Bog - DBS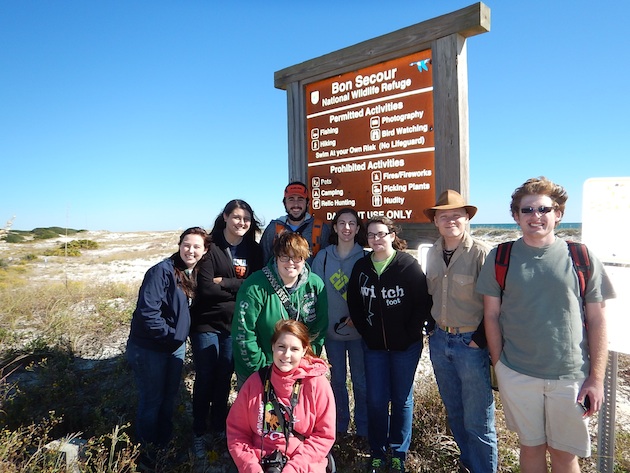 11/04/2014

Nine SCB members and faculty advisor Dr. Bob Boyd traveled to southern Alabama from Friday October 31, 2014 to Sunday, November 2, 2014. After traveling down to Splinter Hill Bog on Friday night to get us close to the coast for the next day, our first stop Saturday morning was at the Gulf Coast Zoo in Gulf Shores. We began with a short formal animal show put on by a zoo education specialist, and then AU alum and former SCB member Jessica Larson (who has worked at the zoo for the past 2 years) met us and gave us a guided tour of the zoo and its inhabitants (including a chance to meet up-close some young lemurs and young Eurasian lynx). She also told us about internships at the zoo and how interested students can obtain these to get experience in the field. Jessica spent a couple hours with us answering questions and giving us insights into the various exhibits and the challenges and rewards of working with both animals and the general public. After the zoo, we traveled to Bon Secour National Wildlife Refuge to observe the habitat of the endangered Alabama Beach Mouse. As background for this trip, Dr. Mike Wooten had given us a guest lecture summarizing his 20+years of research on this species and its habitat so we were well prepared to explore the beaches and dunes that host the last few populations of this endemic Alabama subspecies of beach mouse. Finally, we headed back to Splinter Hill to rest for the night (and support our football team's precarious victory over Old Miss). On Sunday morning, we toured the Nature Conservancy's Splinter Hill Bog Reserve (and the George Folkerts Bog Trail, named for a former BioSci Professor who was a world-renowned expert) to see carnivorous plants and discuss the challenges of maintaining and restoring this special type of habitat. Altogether, this was an excellent trip with great learning opportunities and life experiences for all!

Click here to read more...
---
COSAM sophomore's presentation earns top honors at regional conference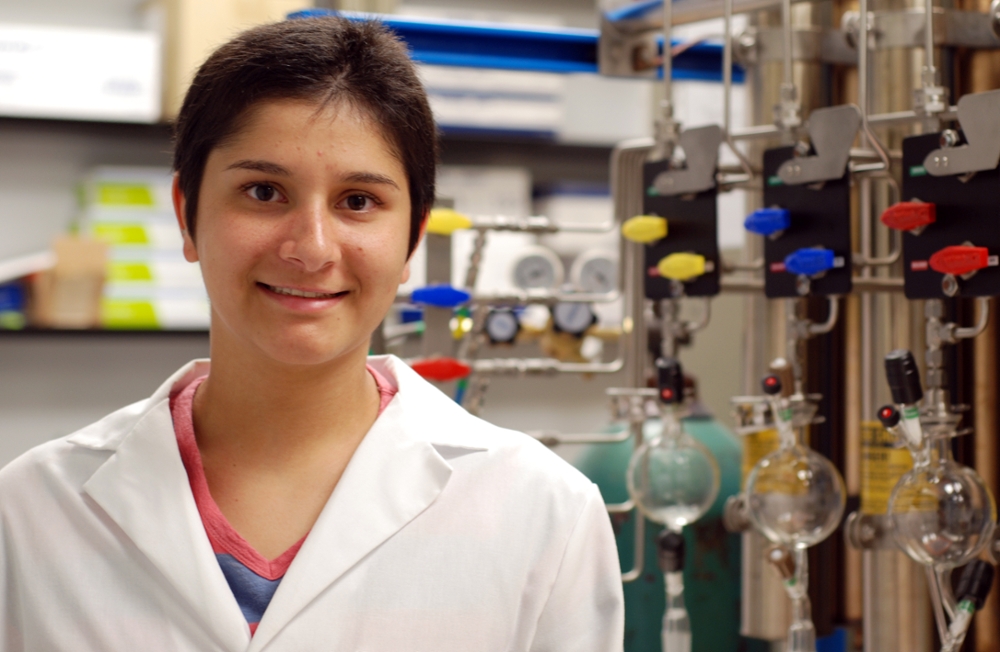 11/03/2014

If Natasha Narayanan's performance at the 2014 Southeast Regional Meeting of the American Chemical Society is any indication of what lies ahead in her academic and professional career, she is headed toward a consummate future. Narayanan, a COSAM sophomore and Honors College student majoring in biochemistry, gave an oral presentation titled, "Streamlined Chemical Synthesis of Tricyclic Nucleic Acid Analogues for Antisense Technology" during the undergraduate symposium portion of the conference. In recognition of both her research and eloquence, Narayanan's talk was selected as the best oral presentation in the organic chemistry division out of 60 total presenters.

Click here to read more...
---