Outreach's COVID-19 Mask Initiative
We've surpassed our goal! Over 12,000 face masks were distributed through this initiative. Many thanks to everyone who helped make this project a success!
---
We'd like to thank all of our hard working volunteers, without whom, this initiative would not be possible! Click the photos below to explore the different areas where volunteer help made a difference.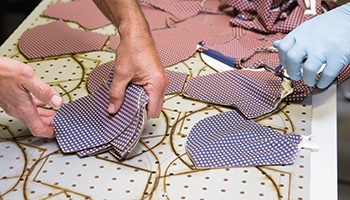 Production Process
*Photography credit: Tanisha Stephens, Intown Imagery
Last Updated: July 24, 2020