Auburn University Rural Health Initiative: Partnering with communities to increase access to high quality and affordable health and wellness care throughout rural Alabama.
Auburn University's Rural Health Initiative employs a community-based approach to serve local healthcare needs through the innovative technology of the OnMed® Telehealth Station coupled with hands-on wellness care provided by University faculty and students.
Background
University Outreach is committed to address significant health disparities across rural Alabama in partnership with Pharmacy, Nursing, Human Sciences, and the Alabama Cooperative Extension System and with full engagement of the communities involved. Based on the strength of the leadership and the significance of community needs, this team elected to launch this initiative in our neighboring community, LaFayette, Alabama.
The Auburn University team members have worked closely with leaders from the City of LaFayette, Alabama and the Chambers County Commission to develop and launch this project. This collaboration resulted in identifying and renovating a vacated health clinic as the ideal location for the Chambers County Community Health and Wellness Center.
The accessible and innovative healthcare option identified for Chambers County combines the state-of-the art OnMed® telehealth station with hands-on wellness care provided through university faculty and students in health-related fields. The telehealth station provides users with an affordable, private, and efficient experience by facilitating a real-time patient encounter with an Alabama licensed clinician in a virtual setting through the use of diagnostic tools available for practitioner-guided self-use.
This Center engages university students and faculty from diverse disciplines with community members to support their overall well-being. Nursing students will be available to support diabetes management and asthma education. Pharmacy students will provide medication management education. Speech, language, and hearing students will support communication needs. Ongoing COVID-19 vaccinations and testing will be provided during all hours of operation. Examples of other disciplines committed to engagement are kinesiology, social work, nutrition science, human development and family science, and counseling. Other disciplines will be engaged as needs emerge.
In the News
Timeline
Discussions and regional convenings to focus upon solutions to address rural health disparities with campus and community-based partners began in October 2020. The team formalized their commitment to launch the rural health project in Chambers County through a Memorandum of Understanding in August of 2021. Other key junctures in the project are noted by interacting with the timeline below.
October 2020
Introductory meetings and program proposal discussions.
October 2020 - Present
Conceptualizing and planning meetings with AU faculty.
November 2020
Site visits.
December 2020 - June 2021
Budgeting, Securing Funding
July 2021 - January 2024
Continued Community Engagement
August 2021 - December 2021
Secure MOU, Licensing Agreement, ADECA Grant
March 2022 - January 2023
Outreach Activities
November 2022 - January 2023
Site Preparation
February 2023
Soft Launch of Center, Demonstrations Begin
February 2023 - April 2023
Health and Wellness Programming, OnMed Demonstrations
April 2023
Grand Opening Event
Participants
As a community based-and collaboratively led initiative, Auburn University campus and community partners work to ensure that community health and wellness remain at the forefront. For this reason, each partner plays a key role in all planning and decision-making. Auburn University is honored to spearhead the rural health project in Chambers County and work alongside stellar community leaders in Chambers County and the City of LaFayette as equal partners. Key project leaders are listed and updated regularly as the project evolves.
Auburn University

Project Leadership

Royrickers Cook, Vice President for University Outreach and Associate Provost
Paul Brown, Associate Director, Alabama Cooperative Extension System
Hollie Cost, Assistant Vice President for University Outreach and Public Service
Linda Gibson-Young, Professor of Nursing and Nursing Outreach Coordinator
Jennifer Kerpelman, Professor and Associate Dean for Research, Graduate Studies and Outreach, College of Human Sciences
Tim Moore, Interim Dean for the Harrison College of Pharmacy
Rachel Snoddy, Chambers County Extension Coordinator
Chippewa Thomas, Director, Faculty Outreach and Engagement
Laura Downey, Assistant Director, Alabama Cooperative Extension System
Kimberly Braxton Lloyd, Associate Dean of Clinical Affairs and Outreach, Harrison College of Pharmacy

Department/College/School Affiliations

Academic Effectiveness: Kyes Stevens (Alabama Prison Arts and Education Program)
Business: Uzma Raja
Education/Kinesiology: Kristina Neely, Austin Robinson
Education: Chippewa Thomas, Malti Tuttle, Margie Taylor, Nick Derzis (Special Education, Rehabilitation and Counseling), Sean Forbes (Educational Foundations, Leadership and Technology)
Engineering: Cheryl Seals (Computer Science and Software Engineering), Richard Sesek (Industrial Systems Engineering)
Human Sciences: Alicia Powers, Katrina Akande, Onikia Brown, Donna Burnett, Portia Johnson, Corry Cobb
Industrial and Graphic Design: Jerrod Windom, Shea Tillman
Liberal Arts: Tannista Banerjee (Economics), Joan Harrell (Journalism), Jennifer Robinson (Psychology), Laura Plexico, Erin Reynolds, Laura Willis, Kelli Watts (Speech, Language and Hearing Sciences), Felicia Tuggle (Social Work and Sociology
Nursing: Linda Gibson-Young, Tiffani Chidume, Katilya Ware, Rachel Sweeney, Sarah Watts
Pharmacy: Tim Moore, C. Edward Chou, Kimberly Braxton Lloyd, Jeanna Sewell, Heather Whitley, Courtney Gamston
Veterinary Medicine: Melisa Camus, Douglass Martin (Administration), Nancy Merner, Kelley Steury (Pathobiology)

Chambers County

Sam Bradford, Chambers County Commissioner
Chris Busby, Deputy Director, Chambers County Economic Development
Debra Riley, Chambers County Commissioner

City of LaFayette

Louis Davidson, City Clerk
Jim Doody, Fire Chief
Kenneth Vines, Mayor
Funders
In the true spirit of collaboration, the Chambers County Community Health and Wellness center is supported through grants and monetary contributions by The Alabama Cooperative Extension System, the Alabama Department of Economic and Community Affairs (ADECA), the Alfa Corporation, Auburn University, Blue Cross Blue Shield, Chambers County Commission, and The City of LaFayette.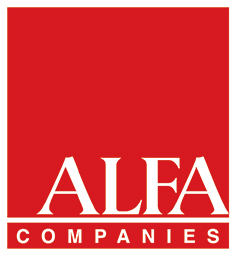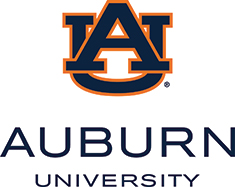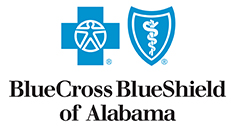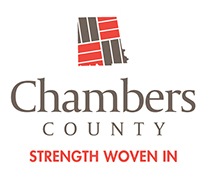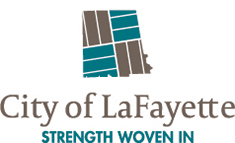 Location

The Chambers County Community Health and Wellness Center is located at 404 9th Avenue, LaFayette, AL, 36862, conveniently within walking distance of the Department of Human Resources as well as grocery, dining and other establishments. Housed in a vacated medical clinic, the building provides space for expansion as well as full accessibility for individuals with disabilities.
We are currently open
Monday –Friday, 7:00 AM – 8:00 PM
Saturday & Sunday, 1:00 PM – 6:00 PM
Center phone number: (334) 459-0188
Services
In addition to medical diagnostic and treatment provided through OnMed, Auburn University faculty and student will provide health and wellness screenings an education in these areas and others as they emerge:
Diagnostic evaluations conducted through telehealth services
Speech, language and hearing evaluations and treatment
Medication management strategies
Asthma self-care
Diabetes management
Health and nutrition programming
Vaccinations and testing for COVID and other infectious diseases
Pop-up clinics providing health and wellness education at locations throughout the community
Contact
For more information, email AURuralhealthproject@auburn.edu or call the center at (334) 459-0188.
Interested in joining our team? Tell us more about yourself by selecting the 'Join Our Team' button below.
Last Updated: September 18, 2023