Auburn University Bands » Ensembles » Marching Band » Drumline and Front Ensemble
AUMB Drumline and Front Ensemble
Percussion Audition Information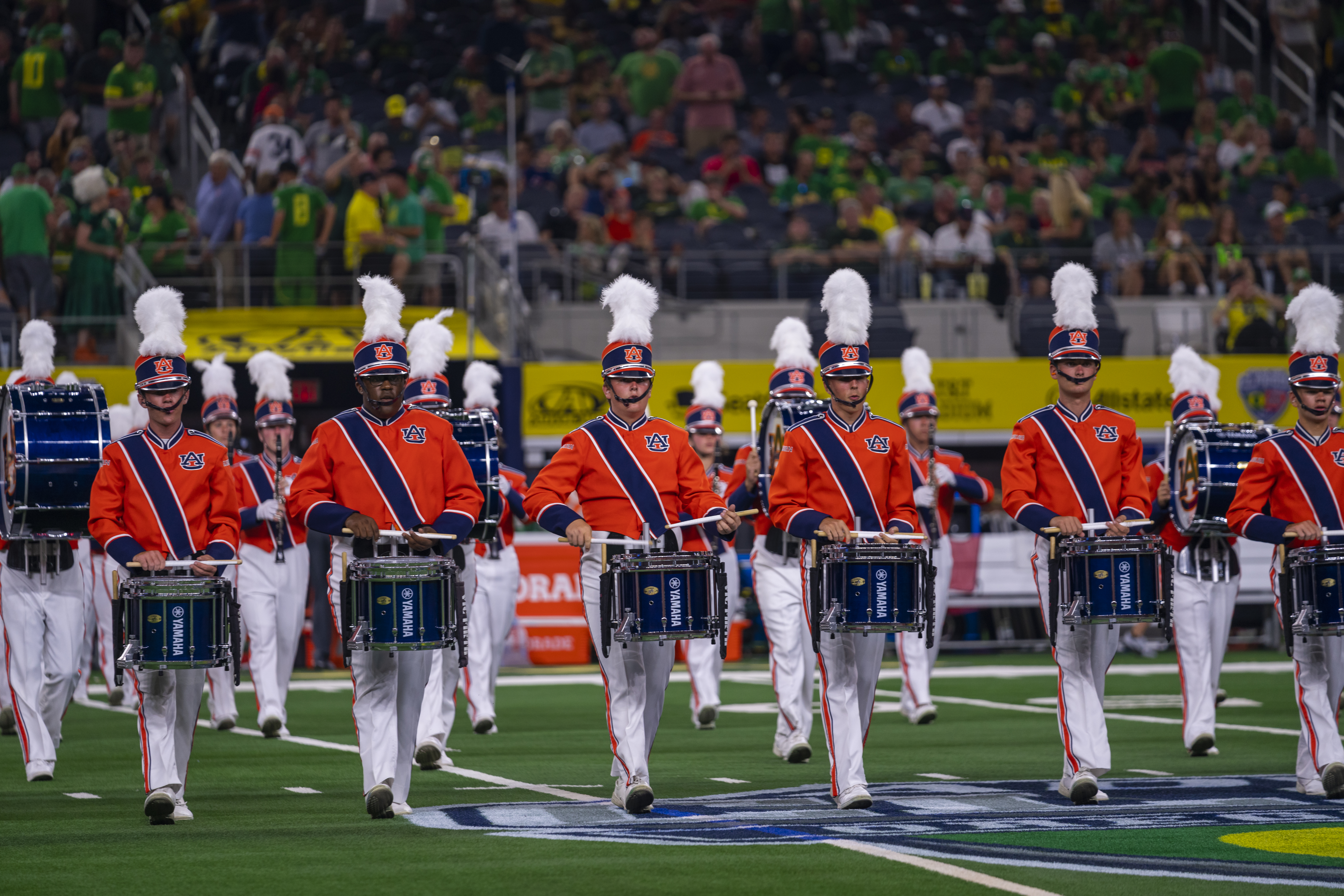 General Instructions for Joining the AUMB
For information on the general process for becoming a member of the Auburn University Marching Band Drumline and Front Ensemble, please visit the Join the AUMB page. If you are certain that you will be auditioning for the AUMB Drumline or Front Ensemble, please join the "Auburn University Drumline 2021 Auditions" Facebook group.
Audition Eligibility:
You must have applied and been accepted to Auburn University at the time of the audition. If you have not applied, please do so immediately. This can be accomplished online at http://www.auburn.edu/admissions.
Audition Details:
The Auburn University Drumline has modified its audition procedure in response to the ongoing coronavirus pandemic. Detailed audition instructions for this year's ensemble are included in the audition packets below. Please contact Dr. Doug Rosener with any questions.

2021 Audition Packets
Contact:
If you have any further questions concerning the AUMB Drumline and Front Ensemble, please contact Dr. Doug Rosener by email at rosendb@auburn.edu or by phone at (334) 844-3160.
Last Updated: 04/28/2021