Leadership Team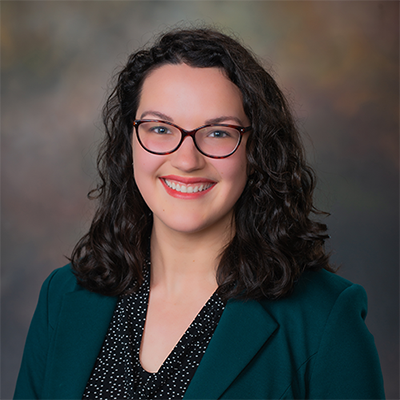 Anna Claire Stinson
Coordinator, Data Collection & Analysis
Anna Claire Stinson serves as the Data Collection & Analysis Coordinator for the Office of Academic Insight. She primarily oversees the First Destination Survey data collection and six-month follow-up process. This includes connecting recent alumni who are "still seeking" employment with Auburn University career professionals and analyzing outcome data for the required reporting to the National Association of Colleges and Employers. Anna Claire also serves as both the Salesforce Functional Administrator for the office and the Project Manager for the National Alumni Career Mobility Survey, where she oversees the survey administration for Auburn alumni at their 5-and 10-year graduation marks.
Prior to joining the team, Anna Claire worked as a Career Counselor in the University Career Center at Auburn University where she guided students and alumni in their career development, assessed programs and services, and created new career initiatives. Anna Claire is a two-time graduate of Auburn University, having earned a Bachelor of Arts in English and a Master of Education in Higher Education Administration.
Anna Claire lives in Opelika with her husband, Matthew, who serves as an Academic Advisor in the Auburn University Honors College.
Last updated: April 07, 2022