What is a learning consultant?
A Learning Consultant is an undergraduate student who helps faculty and peers using technology in the Mell Classroom Building @ RBD Library. Learning Consultants can be contacted through a live chat. They also help demonstrate ways to use EASL Spaces and promote Mell Classroom Building via multiple social media platforms. To learn more how to connect to our Learning Consultants please take a look at our tutorial.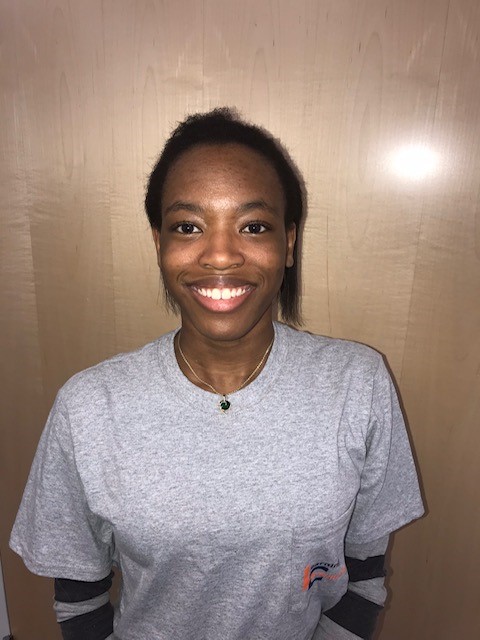 Kira Belcher, Senior
I am Kira Belcher, a senior and I'm a Creative Writing major. Despite what my appearance may lead you to believe, and despite being a very athletic-looking nonathletic person, I participate in parkour training when I have the time. Probably exactly what my appearance may lead you to believe, I also enjoy writing poetry (particularly rhyming free verse with the occasional following of some form of pentameter) and video games (particularly RPGs).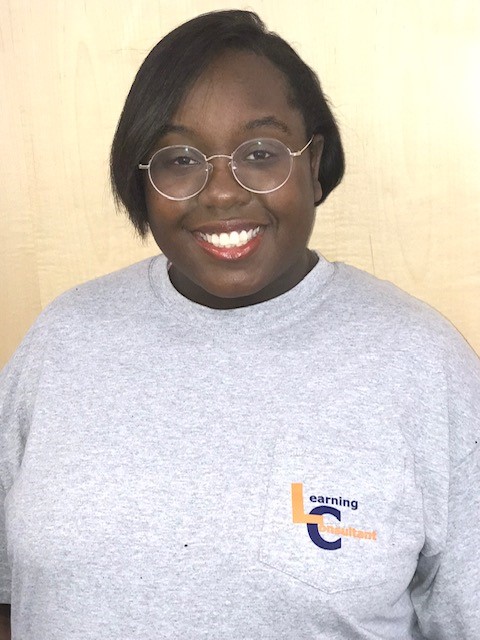 Rulisha Binon, Senior
My name is Rulisha Binion and I'm a senior majoring in Creative Writing with a Graphic Design minor. I enjoy cooking, studying the Korean language, starting on drawings I will never finish, and playing video games.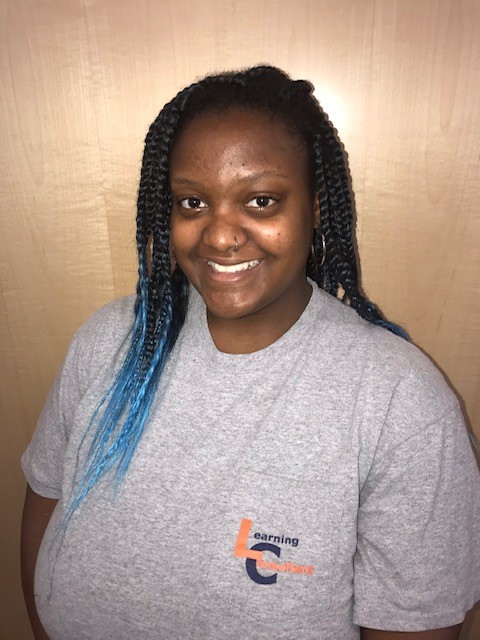 Angel Brown, Senior
I am Angel Brown, I am from Chelsea, Alabama! I am a senior majoring in Chemical Engineering with a focus in Biomedical Engineering. I also played percussion for seven years.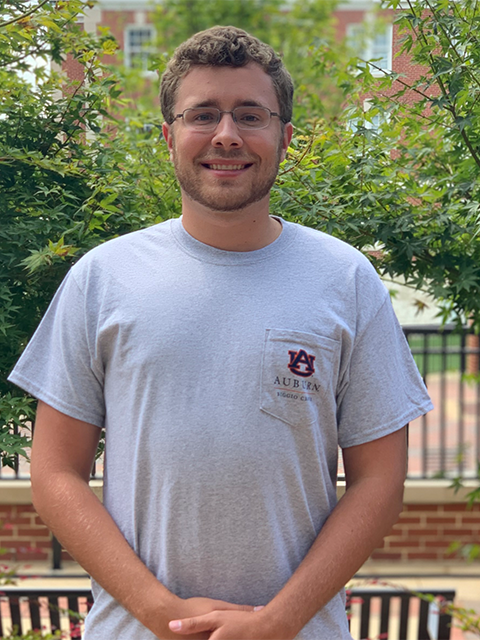 Benton Ferguson, Junior
I am a junior majoring in Information Systems Management and minoring in Business Analytics. I grew up in Elkmont, Alabama. I love to play basketball and golf and I love everything in Auburn. War Eagle!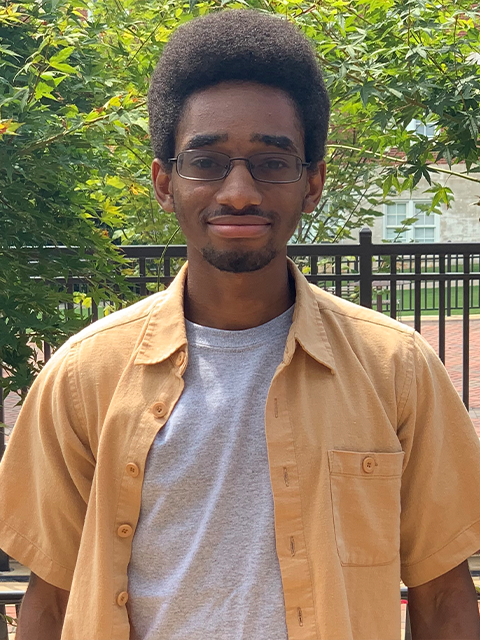 Adan LJ Harris, Sophomore
I am Adan, a sophomore in International Trade major. I enjoy art, music, movies, games, and martial arts.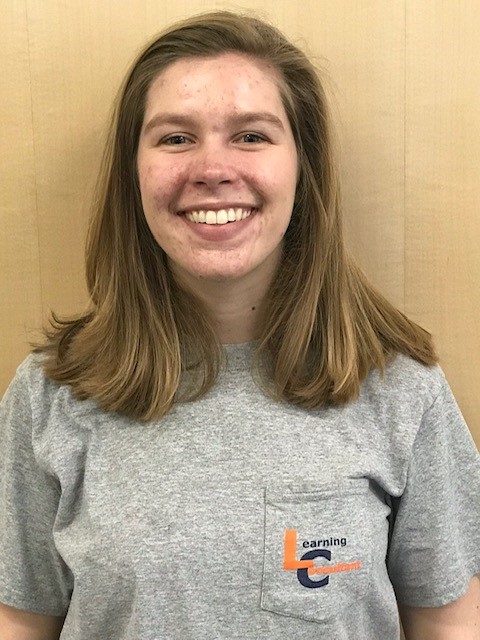 Logan Holyfield, Senior
Hi all, I'm a senior majoring in Business Analytics. Outside of work, I like to try new foods (cooking and eating), watch the news + various tv shows, read new books, and snuggle my kitty.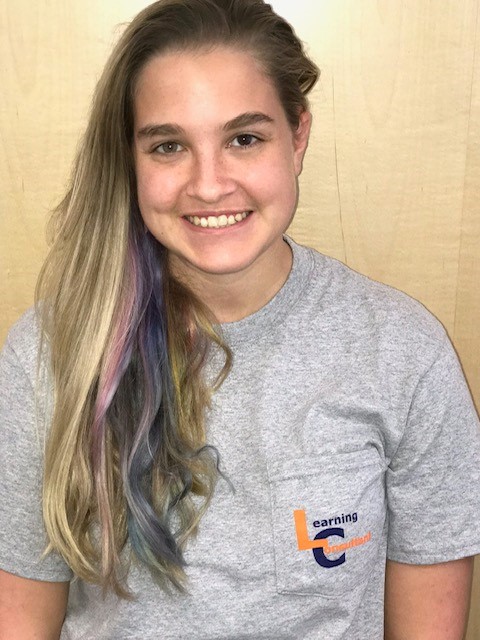 Brooke Johnson, Sophomore
I am a sophomore from St. Pete, Florida. I am currently majoring in Chemistry but I hope to continue into Pharmacology. I am a part of the club swim team and the martial arts club.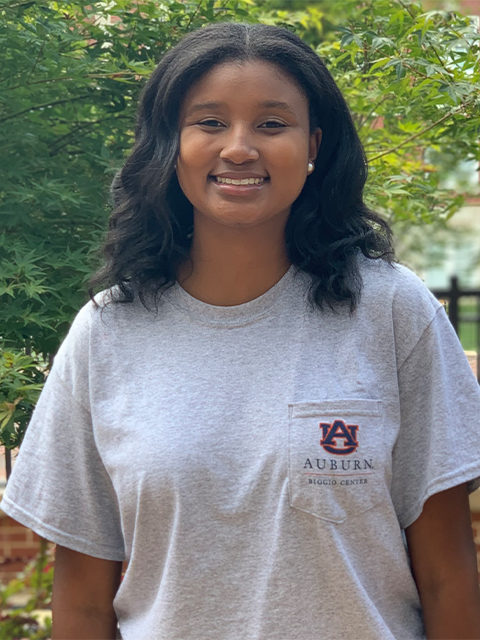 Endya McKinley, Junior
I'm a junior majoring in Animal Science. I enjoy watching Netflix, lounging with my dog, and doing service in the community. I am a proud member of Alpha Kappa Alpha Sorority, Inc. Eating is one of my favorite hobbies, and I'm always eager to try out new restaurants.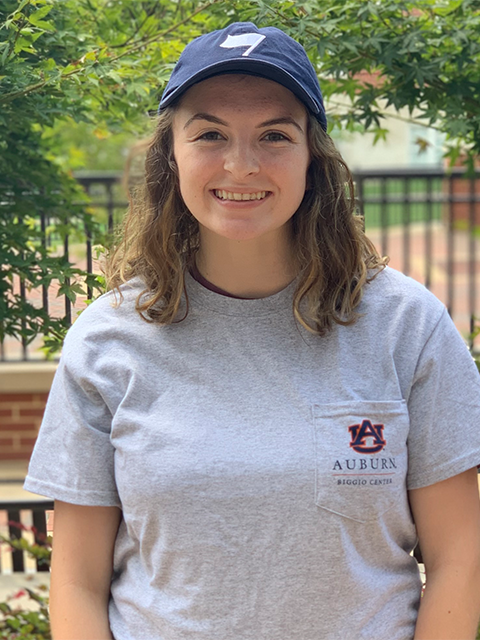 Olivia Pope, Junior
Hi! I am a junior from Peachtree City, GA majoring in Political Science with a minor in Theatre. Outside of work and school, I'm very active in my church and various campus ministries. I am involved in the theatre department as well. My hobbies include reading, writing, and cycling.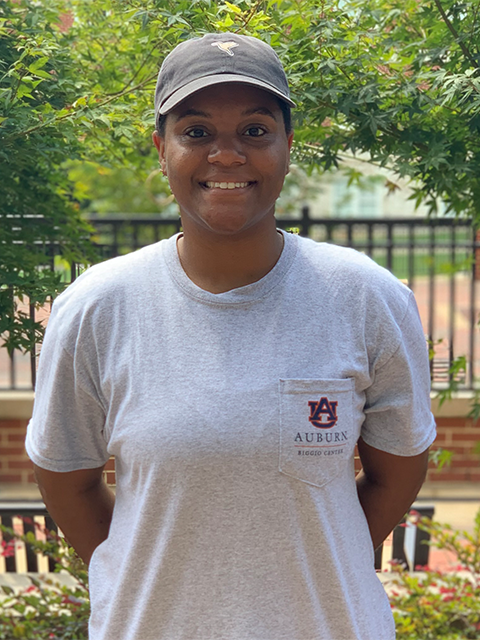 Justice Wimbley, Senior
Hi! I'm Justice and I am a senior majoring in Psychology with minors in Business and Asian Studies. I'm studying Korean and one day hope to work in South Korea once I graduate. Whether I'll teach English or work in my field of study is still a mystery. I enjoy hanging out and cooking with my friends, watching YouTube videos, and playing games.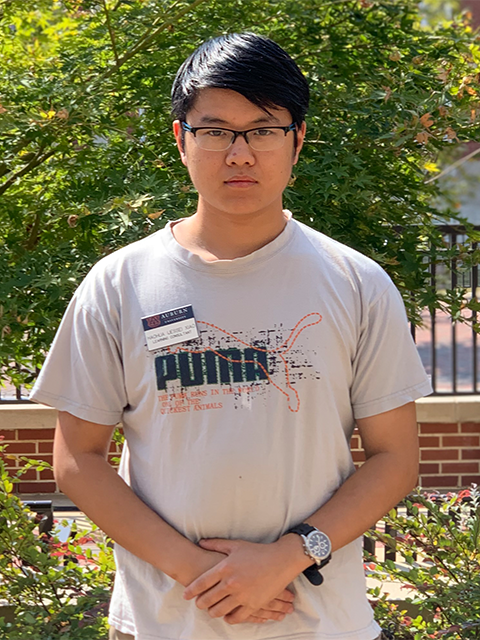 Haohua (Jesse) Xiao, Sophomore
My name is Haohua (Jesse) Xiao, and I am a sophomore student in the Mechanical Engineering major. I play video games a lot and I own a VR set which allows me to play VR game and create things inside that world.
Last updated: November 20, 2020