Faculty and EASL
Research suggests that a typical college student's attention span during lectures begins to wane after approximately 10 minutes (Prince, 2004). The addition of active learning activities to your content delivery helps to consistently encourage student engagement with material. Students experience deeper learning when they are able to practice their knowledge and skills in class with immediate access to and feedback from faculty.
As faculty begin to incorporate active learning activities into the classroom, be sure to communicate with students and set expectations. Talking to students about their learning helps build a supportive classroom environment and develops metacognitive skills.
Teaching in an active learning classroom can be different from teaching in a traditional classroom. This guide will help faculty navigate the moveable furniture, technology, and other unique features in an active learning classroom.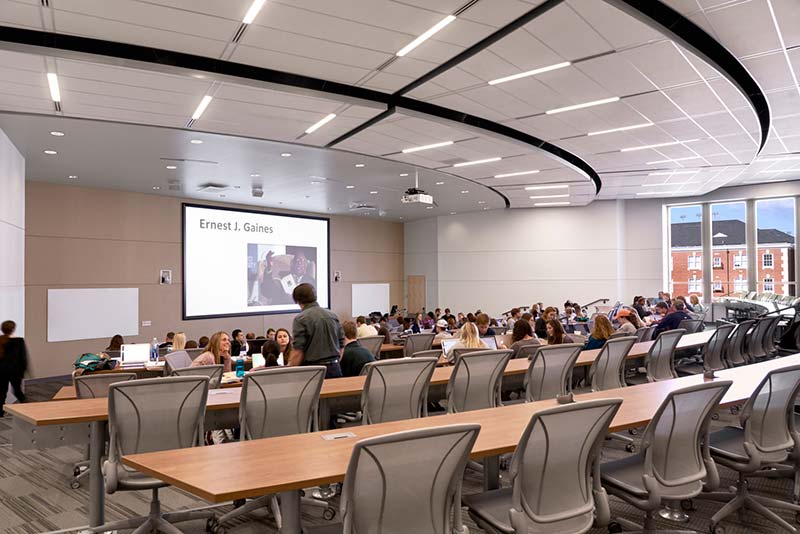 Scheduling a Class in Mell
Auburn University faculty will receive a survey before each semester to determine their interest in teaching in Mell or another EASL space on campus. Faculty will indicate their space preference from the following list:
Mell Classroom @ RBD Library
Haley Center 2213
Science Center Classroom Building 118
Miller Hall EASL Lite classrooms
Faculty scheduled to teach in the Mell Classroom Building @ RBD Library will recognize the classroom name as either MELL or LIBRY.
Teaching in Mell
Any class that does not require specialized equipment (i.e. lab equipment) can be taught in Mell. All faculty members are able to teach in Mell; faculty with previous professional development focused on rethinking courses to increase active learning opportunities for students are given scheduling preference. The Biggio Center for the Enhancement of Teaching and Learning provides faculty with the professional development necessary to excel in active learning spaces.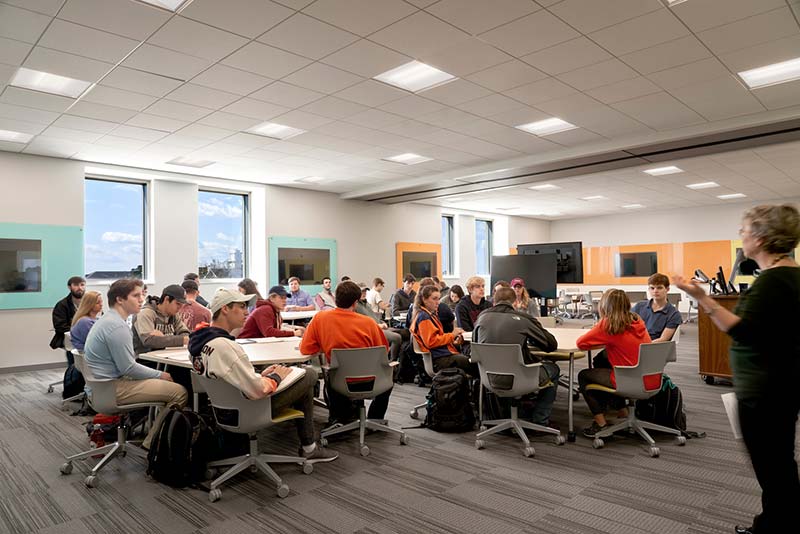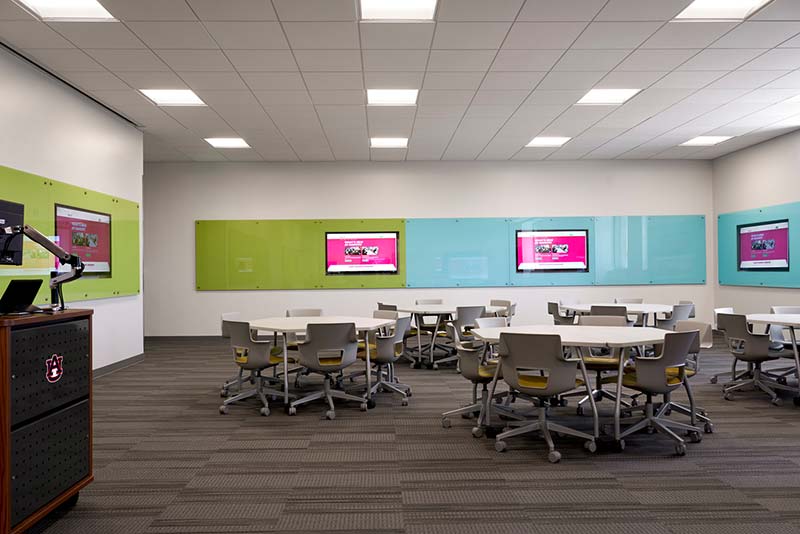 Classroom Types
The Mell Classroom Building @ RBD Library has three different levels of EASL classrooms:
Full EASL – Allows for collaborative learning with technology at each table
EASL Lite – Allows for collaborative learning with flexible furniture
Lecture Halls – Allows for easy large group formation through furniture design
Biggio Center
The Biggio Center for the Enhancement of Teaching and Learning supports faculty in all facets of engaged and active student learning. Each summer, the Biggio Center hosts seminars to help faculty develop innovative methods and approaches to teaching in active learning spaces. Faculty can also schedule consultations with Biggio Center staff to explore innovative instructional technologies, active learning strategies and more.