COSAM » News » Articles » 2017 » March
March
Van Wyk receives 2017-2018 Robert K. Butz Award for Excellence in Teaching
03/28/2017

Dr. Hans-Werner van Wyk has been selected by the Faculty Awards Committee as the recipient of the 2017-2018 Robert K. Butz Award for Excellence in Teaching.  

Click here to read more...
---
Zhang wins Undergraduate Dean's Research Award
03/27/2017

Math major Ms. Claire Zhang (Dr. Pete Johnson, advisor) has won the Undergraduate Dean's Research Award. Claire will receive her award and give a short presentation on her research at the awards ceremony at 3:30pm on Wednesday, April 19th in SCC 115.  Congratulations Claire!

Click here to read more...
---
From drugstore cowboy to award-winning mathematician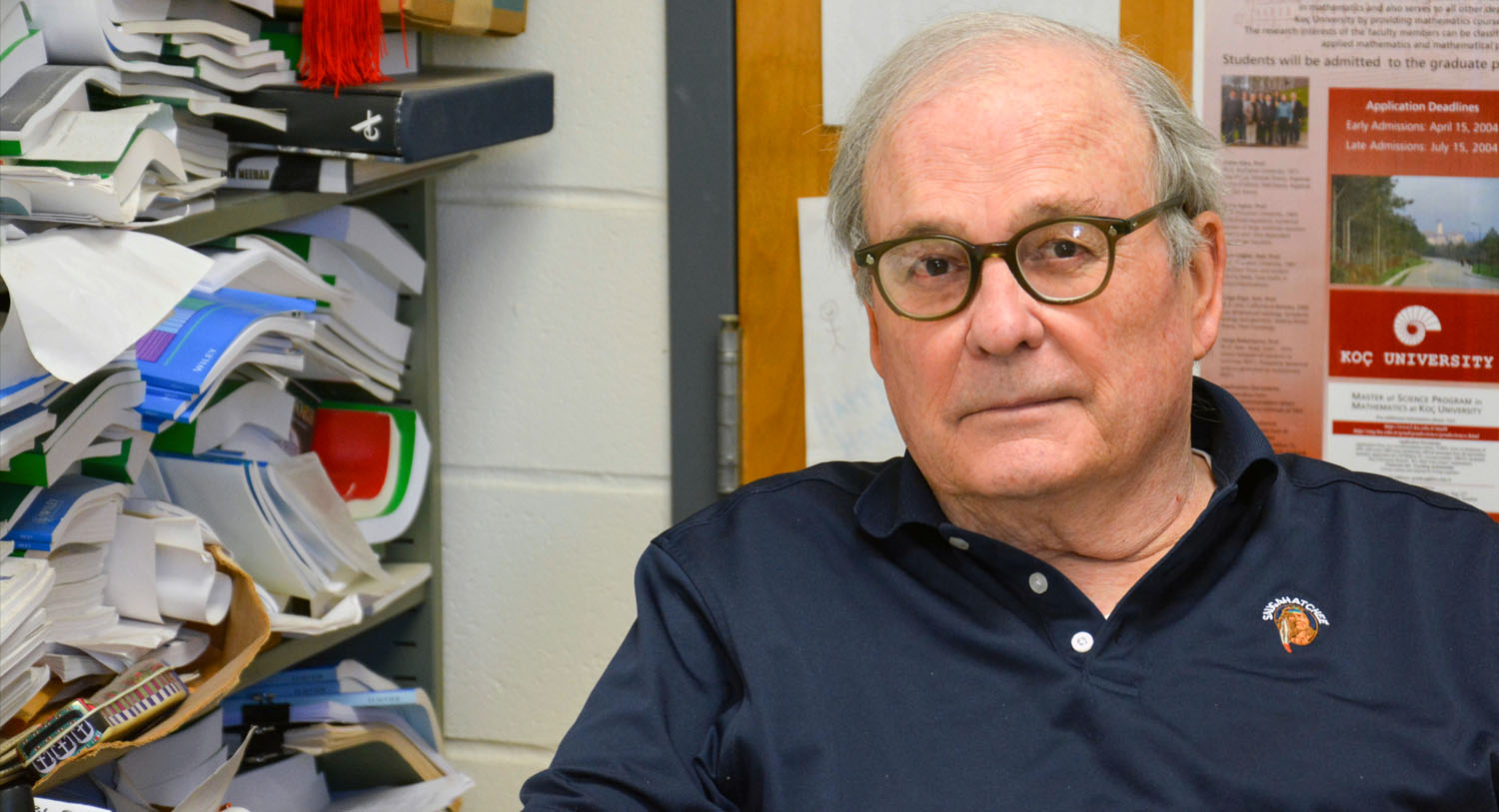 03/23/2017

The story of Curt Lindner's life and career as a mathematician is on full display in his office. Stacks of books and papers cover everything from his desk to a small sofa pushed against a wall. No surface is left untouched. Even the walls are adorned with photographs, notes and drawings, each one a memento of his life and career. Lindner is Distinguished University Professor at Auburn University, and the material in his office represents 48-years of service at Auburn. Featured prominently on his office walls is his best friend, fellow mathematician Alexander Rosa, professor emeritus at McMaster University in Canada. Lindner and Rosa met for the first time, face-to-face, in 1970 at a mathematics conference at the University of Montreal. The two immediately hit it off and began a life-long friendship and working relationship.

Click here to read more...
---
2017 Spring Job Hunting Workshop to be held March 31
03/15/2017

The 2017 Spring Job Hunting Workshop will be held at 5pm on Friday, March 31, 2017. Our former PhD graduate Dr. Steven Clontz and our current PhD student Dawit Denu (he recently got multiple job offers) will share their job hunting experience and field questions.  The previous workshops that we had in the past have been very helpful to our graduate students. If you are looking for jobs or plan to do so, you are strongly encouraged to attend the workshop and bring your questions. Speakers: Steven Clontz (University of South Alabama) and Dawit Denu Time/Date: 5:00pm on Friday, March 31, 2017 Place: Parker 249 (tentative)

Click here to read more...
---
Dr. Dean Hoffman receives the 2017 Kraska Award
03/13/2017

Dr. Dean Hoffman is the recipient of the 2017 Kraska Award based on the recommendation of the Award Committee, which consists of Dr. John Gorden (Committee chair) of the Department of Chemistry & Biochemistry Bin Yeh (current graduate student) Dr. Joe Chaffee (our PhD graduate) The following statement is from the Award Committee: "Having read the numerous letters of support for Dr. Hoffman from both his colleagues and his students, it is clear to the committee his passion for education, his unique approach to teaching, and his willingness to help students are top notch.  It is most evident that Dr. Hoffman's teaching is considered exceptional by both his colleagues and students.  The variety and range of courses he teaches is remarkable as well. The overwhelming support for his application no doubt reflects his passion and love for teaching Mathematics, and based on this, we believe he exceeds the criterion for the Marie Kraska award."

Click here to read more...
---
Auburn University honors Faculty Award winners Tuesday night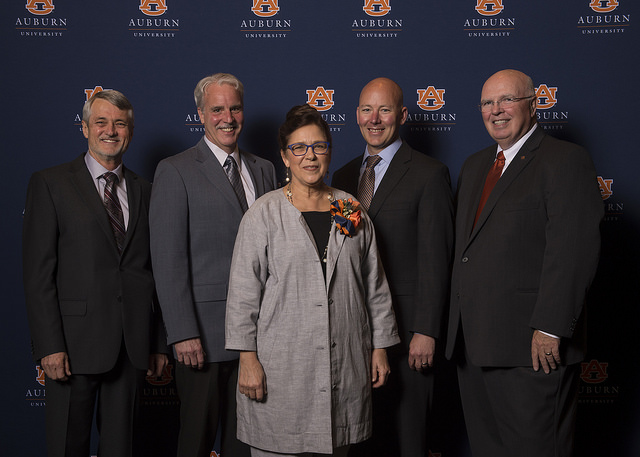 03/02/2017

Auburn University honored its 2016-2017 Faculty Awards recipients Tuesday night at The Hotel at Auburn University and Dixon Conference Center, recognizing some of the institution's most innovative teachers, researchers and scholars for their unique and distinguished contributions to the university's mission.

Click here to read more...