Vini Nathan, Ph.D.
Provost and Senior Vice President for Academic Affairs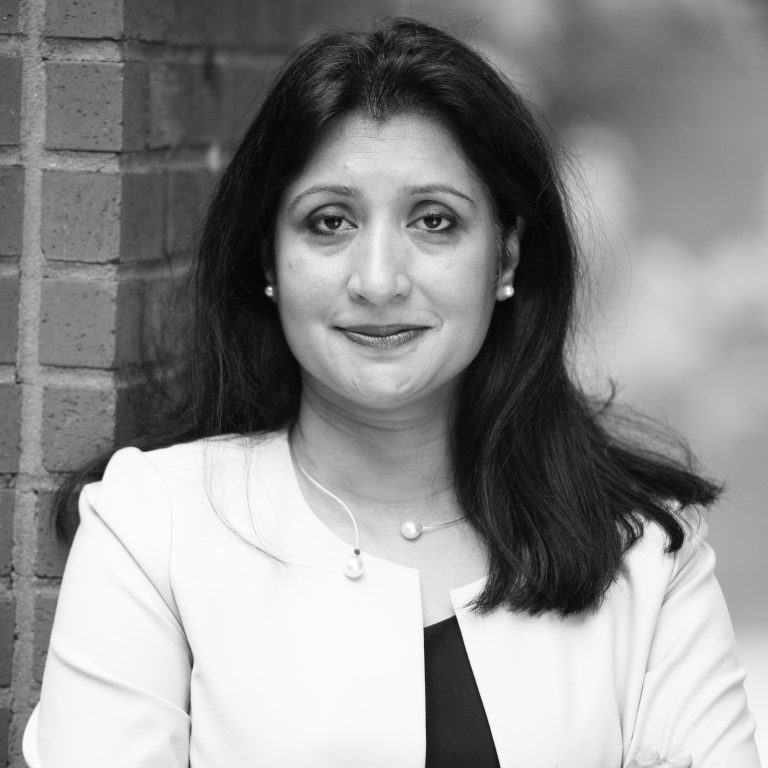 Dr. Vini Nathan began serving as Auburn University's Provost and Senior Vice President for academic affairs in May 2023 after serving as interim provost since March 2022. Prior to the Provost's Office, Dr. Nathan was dean and McWhorter Chair of the College of Architecture, Design and Construction (CADC) from 2011-2022. She is also a tenured professor of Architecture and Interior Architecture and is a Senior Fellow of the Design Futures Council (DFC).
As provost, Dr. Nathan is the university's chief academic officer and oversees the university's tripartite mission, including providing the academic supervision of Auburn's campus. Working with faculty, staff, students, alumni, and other stakeholders, Dr. Nathan ensures the university maintains the highest possible scholarly activity, outreach, and teaching and learning programs. In carrying out these responsibilities, Dr. Nathan works directly with the deans of the 12 colleges, the university's shared governance groups, university administrators, student leaders, and other Provost's Office team members. In addition, Dr. Nathan provides oversight to various faculty matters, including academic issues and policies, accreditation, strategic planning, educational services and resources, research, outreach, and is responsible for the university's tenure and promotion process.
As CADC dean for more than a decade, Dr. Nathan has led several nationally ranked programs, including graduate and undergraduate programs consistently recognized among industry outlets as the best in their fields. With more than 150 full-time faculty and staff members, CADC maintains an enrollment of 1,800 students across its Schools of Architecture, Planning and Landscape Architecture, Industrial and Graphic Design, and the McWhorter School of Building Science. During her tenure as dean, Dr. Nathan has worked to strengthen the academic reputation and visibility of the college, resulting in record levels of student enrollment, extramural research funding, and philanthropic support.
Working with CADC faculty, Dr. Nathan has initiated several curricular advancements, including a custom graduate program for the US Army Corp of Engineers, a master's program in Public Interest Design, a bachelor's program in Landscape Architecture, and a doctoral program in Building Construction. She also spearheaded the creation, development, and successful implementation of the futures studio in Mobile, Alabama. The studio offers a robust industry-supported study-beyond program for students in industrial design. In addition, Dr. Nathan collaborated with the Harbert College of Business to co-create a donor-funded, interdisciplinary institute on real estate development. She also oversees the world-renowned Rural Studio and Urban Studio off-campus design-build programs that offer Auburn students hands-on experiences while providing underserved communities with sustainable homes.
Dr. Nathan currently serves as a board member of the Auburn Research and Technology Foundation and is a member of the Board of Trustees at Saint Leo University in Florida. In addition, she served on the Dean's Executive Advisory Board for the College of Technology (now Purdue Polytechnic Institute) at Purdue University and is the former president of the US-based Architecture+ Construction Alliance. For her nationally recognized service, dedication, and leadership in design education, Dr. Nathan was honored in 2014 with the silver medal of the Tau Sigma Delta.
Prior to Auburn, Dr. Nathan held the position of dean and professor in the School of Architecture at Thomas Jefferson University (formerly Philadelphia University). There, Dr. Nathan led the development and implementation of two new graduate programs, in Construction Management and in Interior Architecture.
As an architect working for Walker Group/CNI in New York, Dr. Nathan collaborated with Cesar Pelli Associates on the design of the Kuala Lumpur City Center (Petronas Towers) in Malaysia (when it opened in 1996, it was tallest building in the world).
Dr. Nathan holds a Ph.D. (major: Architecture; minor: Urban and Regional Planning) from the University of Michigan (1994), a master's degree in Interior Design from Virginia Tech (1990), and a bachelor's degree in Architecture from Anna University (1988).