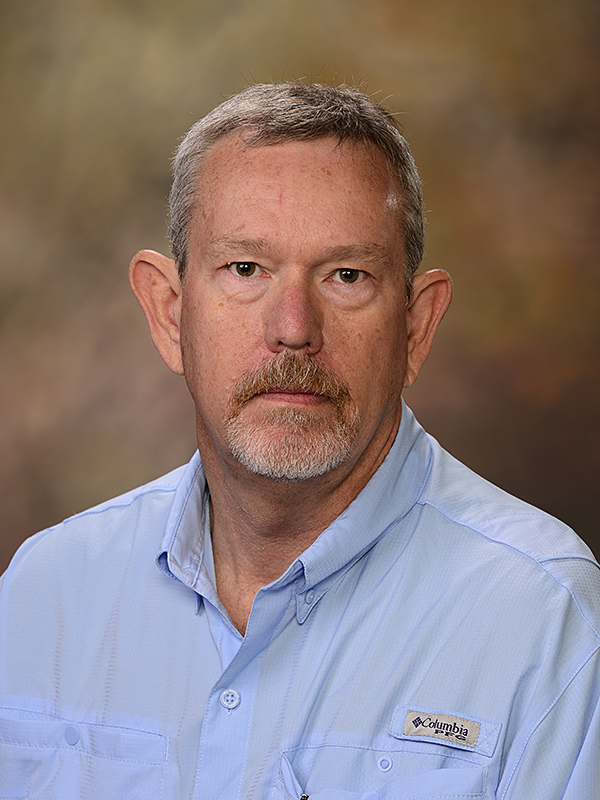 Philip Chaney
Department of Geosciences
Associate Professor
Research Areas: Water Resources, Coastal Geography and Hazards
Office: 2046D Haley Center
Address: 2050 Beard Eaves Coliseum
Auburn, AL 36849
Phone: (334) 844-3420
Fax: (334) 844-4295
Email: pchaney@auburn.edu
Ph.D., Geography, Louisiana State University
M.A., Geography, University of Arkansas
B.S., Agriculture, University of Arkansas
Associate Professor, Auburn University
Assistant Professor, Auburn University
Visiting Assistant Professor, Auburn University
Professional Surveyor, State of Arkansas #1169 (1989)
Research and Teaching Interests


Sustainable use of water resources, policy, and law. Human-Environment Interaction is central to my research and teaching activities. 
Primary Course: Geography of Water Resources (*Elective option in Sustainability Minor and Watershed Sciences Minor)
Chaney, P.L., J. Roland, M. Moore, and C.G. Burton. 2020. Water use monitoring for irrigation in the U.S.: A case study in Alabama and lessons learned for achieving sustainability. The Professional Geographer 72(3): 433-447.
Pease, M., P.L. Chaney, and J.H. Hoover. 2019. A review of water resources education in Geography Departments in the United States. Journal of Contemporary Water Research and Education  168: 93-105.
Chaney, P.L. and L. Doukopoulos. 2018. An active learning exercise for sustainability and the water footprint of food. The Geography Teacher 15(4): 173-184. 
Jescovitch, L.N., P.L. Chaney, and C.E. Boyd. 2016. A preliminary assessment of land-to-water surface area ratios (LWR) for sustainable land use in aquaculture. Papers in Applied Geography 2(2): 178-188.
Chaney, P.L., C.E. Boyd, and E. Polioudakis. 2012. Number, size, and distribution of small impoundments in Alabama. Journal of Soil and Water Conservation 67 (2): 111-121.
Last updated: 01/25/2023