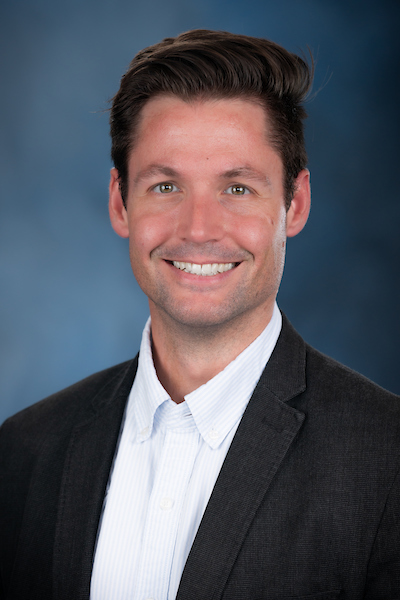 Raphael Gottardi
Department of Geosciences
Associate Professor
Research Areas: Fluid-rock-deformation interactions, rheology of the lithosphere, metamorphic geology related to large-scale deformation of continental lithosphere, stable isotope geochemistry related to fluid-rock interactions
Office: 2052 Beard Eaves Coliseum
Email: gottardi@auburn.edu
Ph.D., Geology & Geophysics, University of Minnesota
M.S., Alpine and Structural Geology, Université de Lausanne (Lausanne, Switzerland)
B.S., Earth, Universe, Environment, Université Joseph Fourier (Grenoble, France)
Associate Professor, Auburn University
Associate Professor, University of Louisiana at Lafayette
Assistant Professor, University of Louisiana at Lafayette
Visiting Assistant Professor, University of Alaska, Anchorage
Research and Teaching Interests


My research focuses on the thermomechanical evolution of the continental crust in active or exhumed systems, especially the processes related to fluid-rock-deformation interactions. My approach combines field work with detailed structural and microstructural analysis, stable isotope geochemistry, and geothermochronology to study the evolution of the different parameters (temperature, stress, strain rate, role of fluids) that control deformation and exhumation over different timescales.
Gottardi, R., & Hughes, B. (2022). Role of fluids on deformation in mid-crustal shear zones, Raft River Mountains, Utah. Geological Magazine, 159(11-12), 2206-2218.

Gottardi, R., McAleer, R., Casale, G., Borel, M., Iriondo, A., & Jepson, G. (2020). Exhumation of the Coyote Mountains metamorphic core complex (Arizona): Implications for orogenic collapse of the southern North American Cordillera. Tectonics, 39(8), e2019TC006050.

Gottardi, R., Schaper, M. C., Barnes, J. D., & Heizler, M. T. (2018). Fluid–rock interaction and strain localization in the Picacho Mountains detachment shear zone, Arizona, USA. Tectonics, 37(9), 3244-3260.

Gottardi, R., & Teyssier, C. (2013). Thermomechanics of an extensional shear zone, Raft River metamorphic core complex, NW Utah. Journal of Structural Geology, 53, 54-69.

Gottardi, R., Teyssier, C., Mulch, A., Vennemann, T. W., & Wells, M. L. (2011). Preservation of an extreme transient geotherm in the Raft River detachment shear zone. Geology, 39(8), 759-762.
Last updated: 09/07/2023