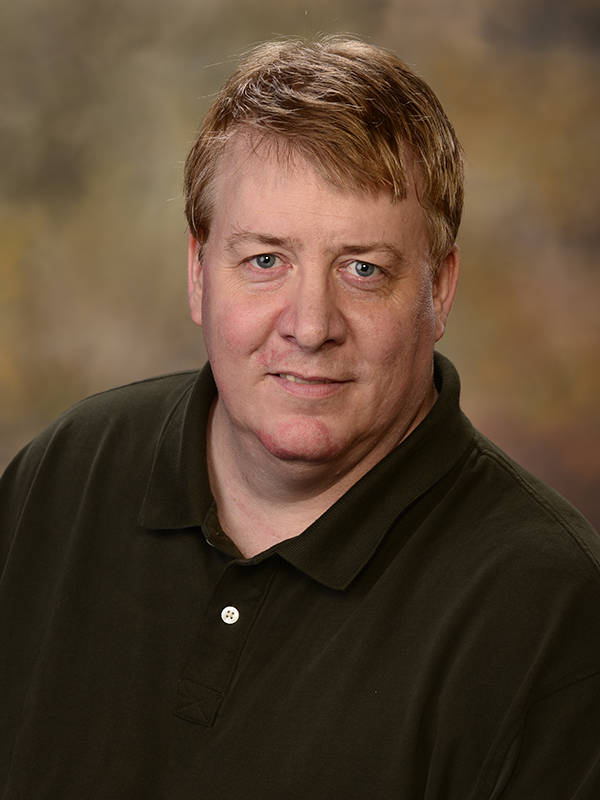 Luke Marzen
Department of Geosciences
Professor
Research Areas: Remote sensing and Geographic Information Systems, Land Use Change, water resources, biogeography, Weather and Climate
Office: 2046E Haley Center
Address: 2050 Beard Eaves Coliseum
Auburn, AL 36849
Phone: (334) 844-3462
Fax: (334) 844-4295
Email: marzelj@auburn.edu
Ph.D., Geography, Kansas State University
M.S., Geography, Oklahoma State University
B.S., Geography, Northwest Missouri State University
Professor, Auburn University
Associate Professor, Auburn University
Assistant Professor, Auburn University
Research and Teaching Interests


Dr. Marzen's specialty is in Remote Sensing and Geographic Information Systems. He is a physical geographer who has spent much of his career investigating the relationships between human activity and the natural environments using Remote Sensing and GIS. In particular, he is interested in Land Use/Land Cover change and the associated impacts of such changes.  Recently, Dr. Marzen has been exploring methods in Geographic Object Based Image Analysis (GeOBIA) fusing aerial and satellite imagery with airborne and terrestrial LiDAR. Dr. Marzen has been active in outreach activities and serves as the Co-Director of AlabamaView: a consortium of Alabama universities and agencies working to promote the advancement of geospatial technologies in the state of Alabama.
Emran, A., L. Marzen, D. King Jr. (2020) Semi-automated Identification and Characterization of Dunes at Hargraves Crater, Mars. Earth and Space Science. https://doi.org/10.1029/2019EA000935
Cash, J., C. Anderson, L. Marzen. (2020) Evaluating a Free and Simple Remote Sensing Method for Mapping Chinese privet (Ligustrum sinense) Invasions in Hardwood Forest. SN Applied Sciences.
Jones, T., L.J. Marzen, M. Barbour, and C. Mitra. (2018) Identification and classification of geographically isolated wetlands in North Alabama using geographic object based image analysis (GeOBIA), Geocarto International, https://doi.org/10.1080/10106049.2018.1438527 
Jones, T., L. Marzen, and A. Chappelka. (2016). Mapping, Modeling, and Estimating Tree Measurements of Urban Tree Canopy Structure Using Terrestrial LiDAR Scanning, Papers in Applied Geography, 2 (2), 236-242. https://doi.org/10.1080/23754931.2015.1114512
Marzen, L.J., Z. Szantoi , L.M.B. Harrington, and  J.A. Harrington, (2011), Implications of Management Strategies and Vegetation Change in the Mount St. Helens Blast Zone. Geocarto International, v. 26, n. 5, p. 359-376.
Last updated: 01/25/2023