Online Applied Mathematical Course Brings Five SEC Universities Together
Students at all five universities are part of a team lead by professors Junshan Lin from Auburn University and Stephen Shipman from Louisiana State University for a two-semester class, Spectral Theory in Modern Electromagnetics.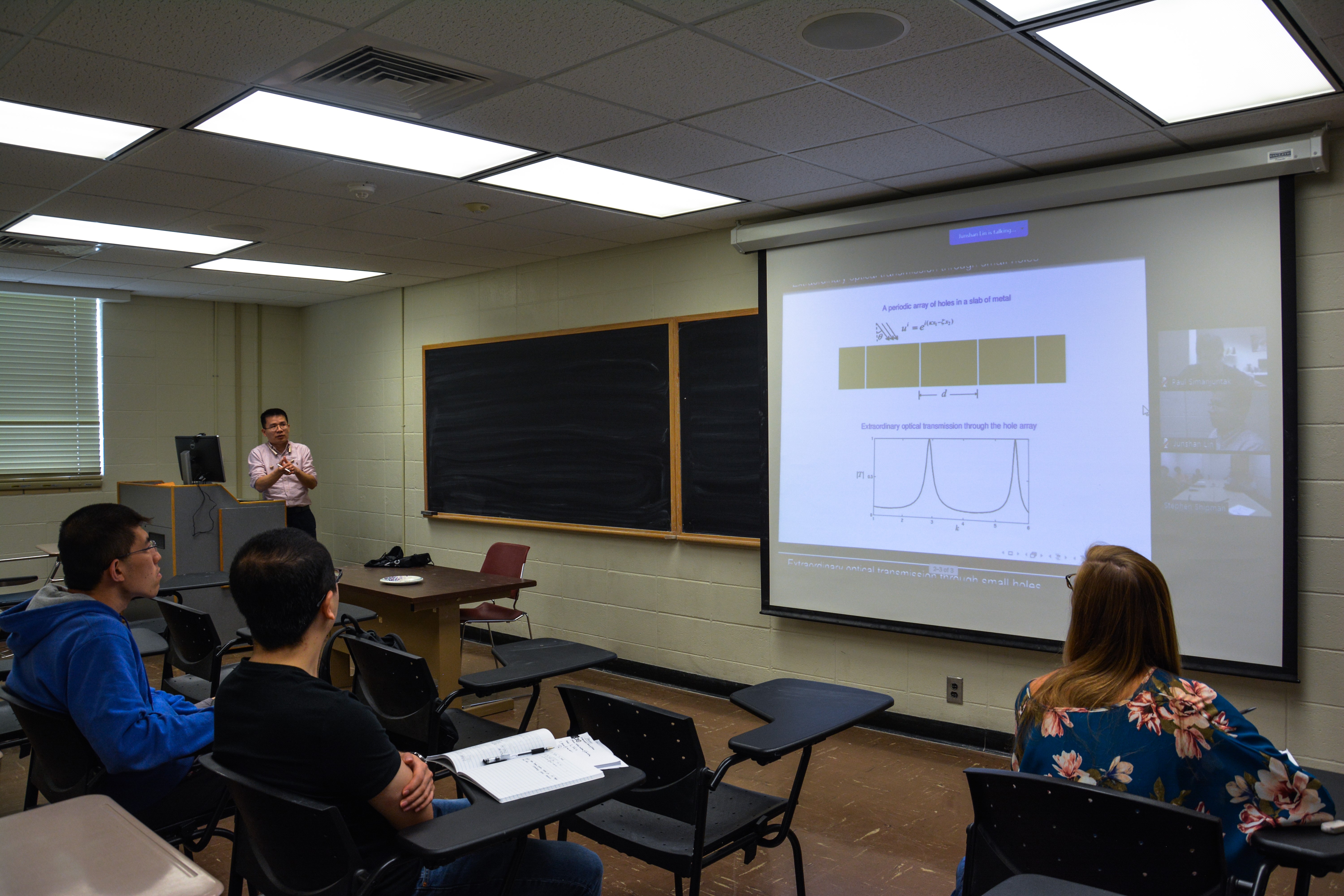 "This class allows for the sharing of resources among SEC universities," explained Dr. Lin. "Dr. Shipman and I share similar research interests in mathematical studies of wave propagation and electromagnetism. Since we both have different approaches, this collaboration provides the foundation for us to teach the students the material from each side that would simply not be possible in just one university setting."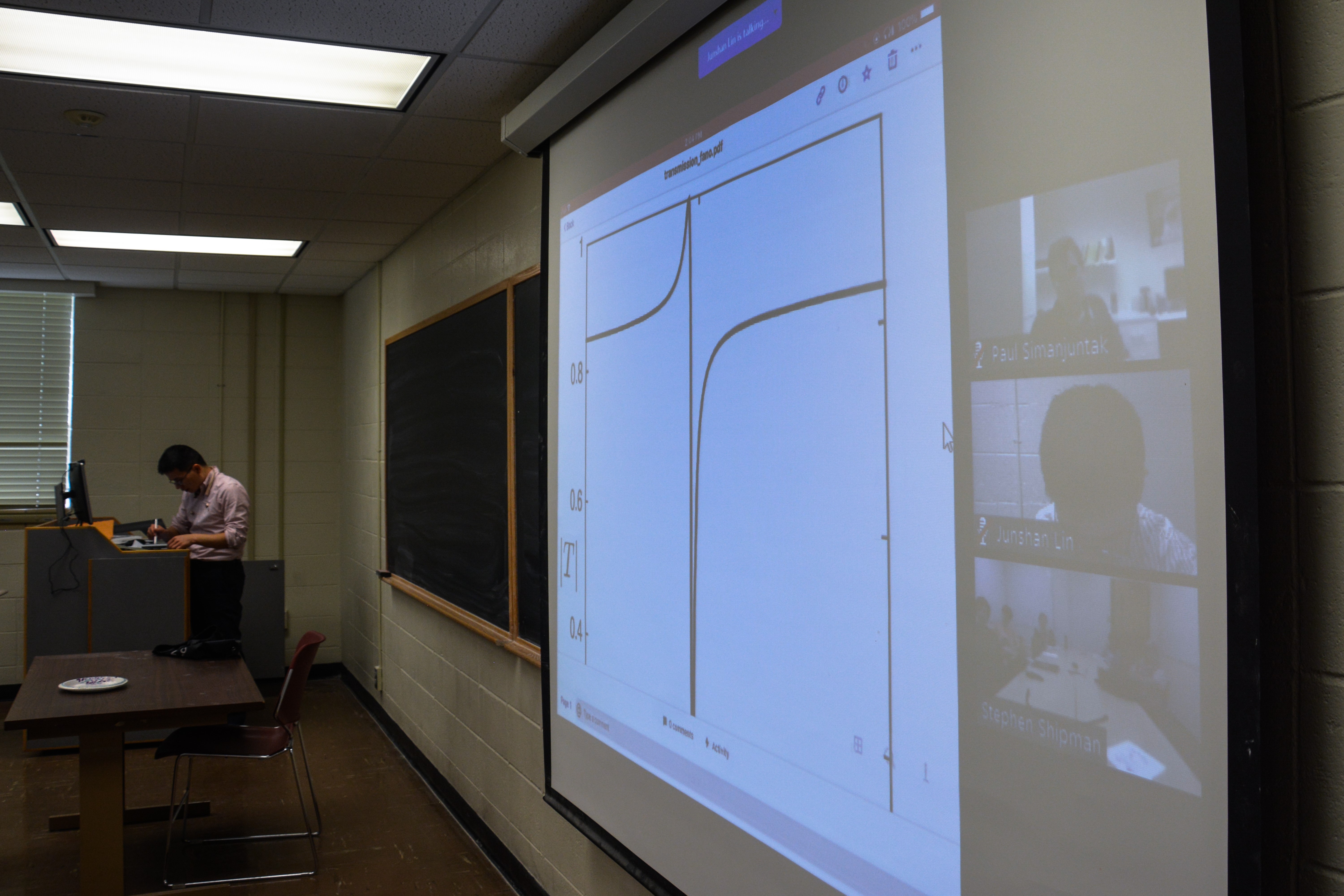 The class, which began in the Fall 2018 semester, includes students from Auburn University, Louisiana State University, University of Arkansas, University of Mississippi and University of Missouri. All participants are able to easily communicate and interact together through Zoom. The specialized course requires expertise from faculty not available all every university. By offering this course online, students in the SEC can learn about this targeted area of applied mathematics.
"I felt the course was organized, taught extremely well, and very beneficial for my learning objectives. The best aspect of the course was the course material, which at my university (Ole Miss) was not being offered at the time being, and the course being sort of a special topic, I was very happy to get a formal experience with the subject," said William Earwood, a chemistry major from the University of Mississippi. "I couldn't be happier with my experience."
Kelsey Ulmer attended the class on-campus at Auburn University.
"It was a unique opportunity to not only learn more about a very specific topic, but also to learn this coursework from two professors at two different universities," Ulmer shared. "I learned a lot during these two semesters and am grateful to have been part of it."
Students from any SEC (Southeastern Conference) university can enroll in the class, which provides students with the opportunity to solve problems in differential operators including photonic band gap for periodic structures, bound states in the continuum and plasmonic resonances for nano-structures.
"I think this course was a very successful experiment, and it is beneficial to all students in the SEC," added Dr. Lin.