Outreach and Engaged Scholarship Symposium
The Outreach & Engaged Scholarship Symposium was held Thursday, September 7, 2023, at the Auburn University Hotel and Dixon Conference Center.
The symposium showcased outreach, extension and engaged scholarship from faculty, staff, community professionals, students, collaborative teams, partner scholar groups from partnering institutions, public spaces, and communities around the State.
The symposium recognized current and ongoing public engagement, informed, and offered best practice guidance for outreach and engagement and promoted engaged scholarship as it seeks to accomplish annually. The symposium also promoted, recognized, supported, and appreciated engaged and emerging engaged scholars, including community partners, students, staff, and faculty addressing critical needs in the state of Alabama and beyond.
The schedule (below) of the 2023 symposium included a luncheon keynote, plenary sessions with presentations from by more than 65 scholars and professionals from colleges and units across the university as well as community organizations; a University Outreach Resource Fair, Gallery Walk & Social and the AAA Experience Reflection Reception. The 2023 symposium was an opportunity for intentional conversations about how engaged scholarship leads to significant, positive impacts in the community and the academy. We look forward to seeing you next year in September 2024!
---
Wednesday, September 6, 2023
---
Thursday, September 7, 2022
---
PLENARY SESSION I – OUTREACH AND ENGAGEMENT EDUCATION TALKS
Dixon Conference Center Legacy Ballroom
OUTREACH AND ENGAGED SCHOLARS LUNCHEON & KEYNOTE – Dr. Jennifer W. Purcell
Time: 11:30 A.M. – 1:00 P.M.
Location: Dixon Conference Center Grand Ballrooms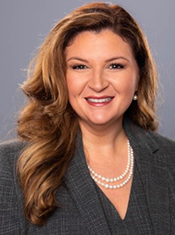 Dr. Jennifer W. Purcell is a Professor of Political Science in the School of Government and International Affairs within the Norman J. Radow College of Humanities and Social Sciences (RCHSS) at Kennesaw State University. She previously held a tenured appointment in the former Department of Leadership and Integrative Studies at KSU. Purcell is a leadership scholar whose research explores leadership capacity building in organizational and community contexts with emphasis on the role of boundary-spanning, organization development, coaching, and collaboration. As a community-engaged faculty member and former administrator, her contributions support the institutionalization of engagement and expansion of the field through research and professional development for graduate students, staff, and faculty.
Purcell's leadership and scholarship have been recognized by a variety of awards, including the AASCU John Saltmarsh Award for Emerging Leaders in Civic Engagement which is awarded through the American Democracy Project. She is an Editorial Board Member for the Journal of Community Engagement Scholarship (JCES), a former Associate Editor for the Journal of Higher Education Outreach and Engagement (JHEOE), a founding member of the Engagement Scholarship Consortium (ESC) Professional Development Committee, Past-Chair and current Co-Chair of the ESC Emerging Engagement Scholars Workshop, and Past-Chair of the ESC Marketing and Communications Committee.
Purcell earned a Doctor of Education in Adult Education in the Department of Learning, Leadership, and Organization Development at the University of Georgia and holds a Master of Public Administration from Valdosta State University and a Bachelor of Arts in sociology and business administration minor from Mercer University. She also completed a Graduate Certificate in Organization and Leadership Coaching from the University of Georgia.
---
PLENARY SESSION II – ROUNDTABLE PRESENTATIONS @ 1:15 & 2:00
Dixon Conference Center Legacy Ballroom
---
UNIVERSITY OUTREACH RESOURCE FAIR, GALLERY WALK & POPCORN/ICE CREAM SOCIAL
Dixon Conference Center Pre-function Area
---
AUBURN ACROSS ALABAMA (AAA) BUS TOUR EXPERINCE REFLECTION RECEPTION
Dixon Conference Center Terrace Room
---
OUTREACH AND ENGAGED SCHOLARSHIP SYMPOSIUM SPONSORS
---
Contact
For questions or assistance, contact Dr. Chippewa Thomas at thoma07@auburn.edu or (334) 844-5701.
Last Updated: October 11, 2023