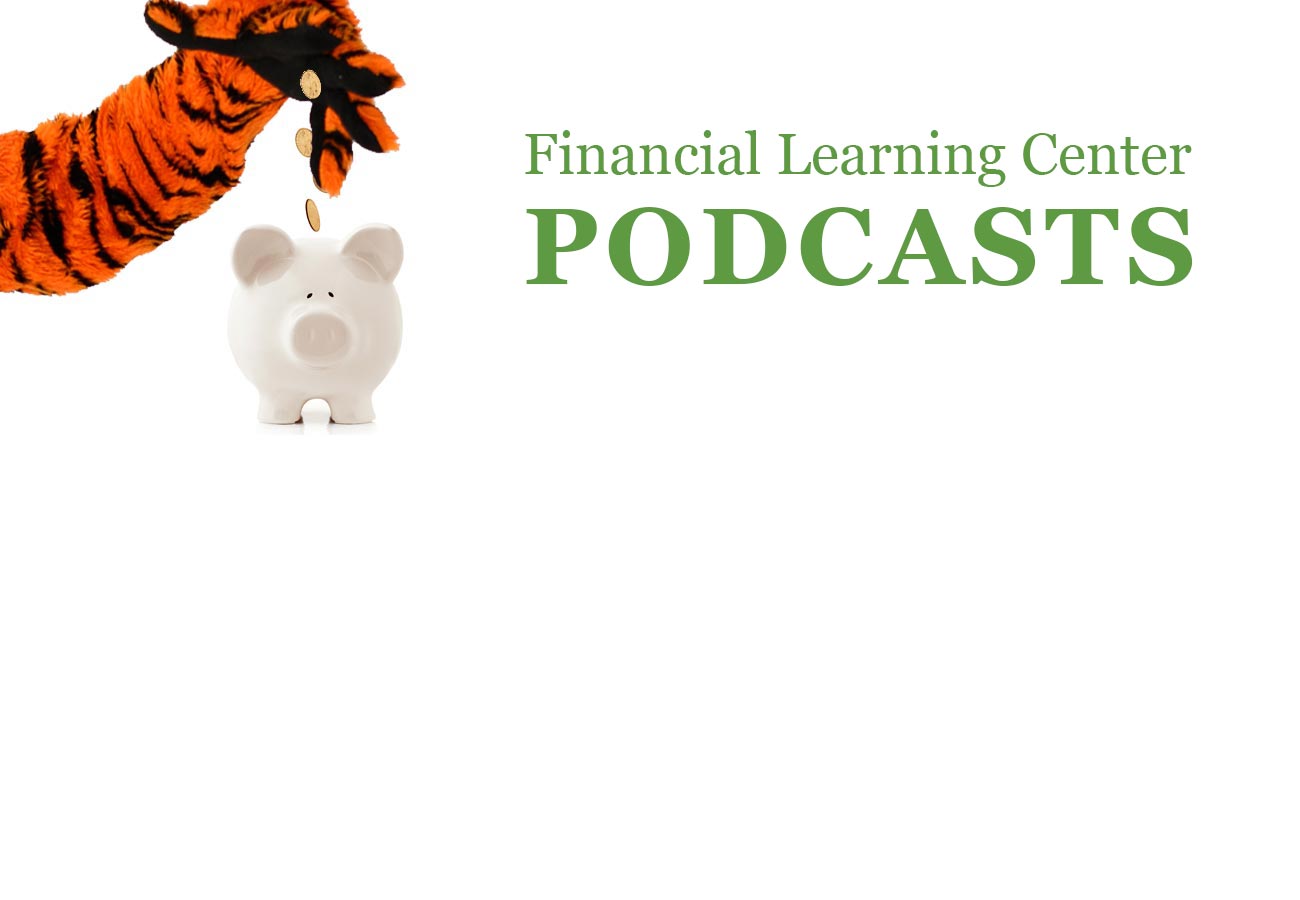 Financial Learning Center
Regions Next Step Financial Learning Center is an interactive, mobile-first financial literacy solution. Auburn students can engage with content on a desktop, tablet or phone. The platform contains courses and activities that can be completed in approximately five minutes.
The Financial Learning Center is organized around playlists of topics that can be clustered in different ways depending upon the needs of Auburn University.
Next step podcasts: Insights for Students
Take the guesswork out of student finances with our Insights for Students podcast series. Discover tips to help you plan your goals, manage student loans, and set yourself up for financial success before, during, and after college.
When it comes to budgeting for college, a little knowledge can go a long way. Study up on these tips for saving, budgeting, and planning to help you lighten your financial load.
Graduating and entering the "real world" can be scary, but it doesn't have to be. Theses podcasts have advice for grads to help make the transition easier.
Boost your money IQ with financial tips
As a college student, your next steps are pretty big. Take the guesswork out of preparing for the future with real-life insights, financial guidance, and tips to help you make the most of these years without breaking your budget.
Preparing for Tomorrow Today
The financial impact of covid-19 on Auburn students
Everybody is struggling with money right now, and it doesn't help that most things needed for college can become some heavy costs. Food, groceries, textbooks, etc., it has been hard to spend money on these things knowing that my parents and other family members are also struggling back home.
Last updated: October 13, 2020