COSAM » News » Articles » 2014 » December
December
Easley's paper in Analyst selected as Hot Article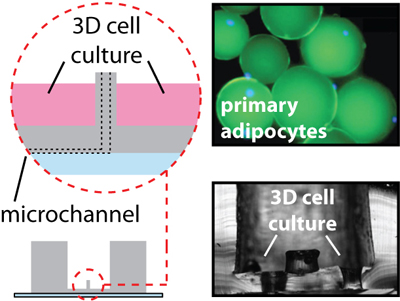 12/18/2014

A recent manuscript from Prof. Christopher Easley's research group in collaboration with Prof. Robert Judd's group at Auburn's College of Veterinary Medicine—was selected as a "Hot Article" by the Royal Society of Chemistry's journal, Analyst.  The article is entitled "A microfluidic interface for the culture and sampling of adiponectin from primary adipocytes" and is currently featured on the journal's blog.  Free access will be provided to readers for the next several weeks.

Click here to read more...
---
Emeritus Professor Worley Elected as NAI Fellow
12/16/2014

Emeritus Professor S. Davis Worley has been elected to the rank of Fellow by the National Academy of Inventors. According to the NAI Fellows Selection Committee, Professor Worley has "demonstrated a highly prolific spirit of innovation in creating or facilitating outstanding inventions that have made a tangible impact on quality of life, economic development, and the welfare of society."

Click here to read more...
---
AOU honors bird-coloration expert, Dr. Geoff Hill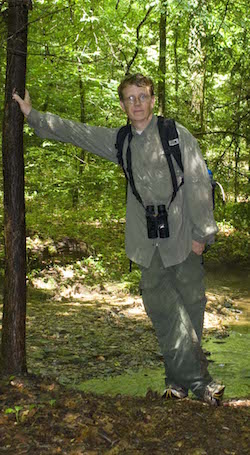 12/15/2014

Two ornithologists familiar to readers of BirdWatching magazine received high honors from the American Ornithologists' Union (AOU) recently. One of them is AU DBS's Dr. Geoff Hill. 

Click here to read more...
---
Billor selected Outstanding Teacher of Graduate Students
12/08/2014

Professor Nedret Billor is the recipient of the 2014 Outstanding Teacher of Graduate Students Award given by the Department of Mathematics and Statistics. The award recognizes a faculty member who provides outstanding graduate level instruction in the Department of Mathematics and Statistics. The awardee is selected by a committee composed of mathematics and statistics graduate students. Billor will be awarded a plaque at the end-of-the-year departmental meeting on December 12.

Click here to read more...
---
12/08/2014

Chris Rodger, the Don Logan Endowed Chair of Mathematics, recently gave the Christie Lecture at the Northeastern Section of the Mathematics Association of America . The Christie Lecture was introduced by the Northeastern Section in 1979 to honor Dan Christie (1915-1975) of Bowdoin College. He was one of the founding fathers of the section, serving two terms as chair and one as governor. The Christie Lecture is given each year during the fall meeting by a distinguished member of the mathematical community. The title of Rodger's talk was, "Amalgamations and Hamilton Decompositions," and he addressed the use of amalgamations in the construction of graph decompositions, most often looking for Hamilton cycle decompositions.

Click here to read more...
---
Arboretum listed as Top 50 Stunning University Garden/2015 calendars now available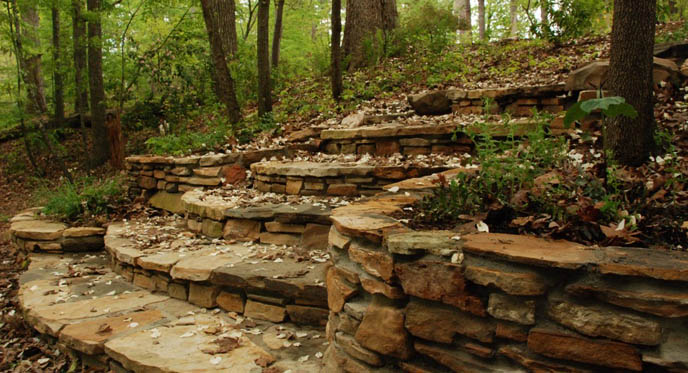 12/08/2014

The Donald E. Davis Arboretum was recently listed in as one of the "50 Most Stunning University Gardens and Arboretums." Listed at number 35, the Davis Arboretum is home to more than 650 species of plants native to the Southeastern United States. Auburn's geographic position at the Fall Line, where the rocky uplands of Alabama meet the sandy coastal plains, allows the Davis Arboretum to display a diverse collection of plants that flourish both north and south of the Fall Line. Northern habitats include the Davis Arboretum's sandstone and limestone outcrop displays, and southern habitats are represented by displays of plants from coastal plant bogs, dunes, and prairies.  The Davis Arboretum also houses a large collection of native oaks, and azaleas.

Click here to read more...
---
Registration open for Republic of Panama study abroad course on climate change
12/05/2014

Registration for a study abroad program in the Republic of Panama, "Climate Change and Environmental Management," is now open. The registration deadline is March 30. Participants will gain basic knowledge and skills in the science of climate change, analyze trends in climatic variability and human vulnerability in Panama, explore direct and indirect effects of a changing climate on water resources management and learn to use technologies such as GIS and remote sensing. The course is co-sponsored by the College of Sciences and Mathematics' Department of Geology and Geography and the Water Center for the Humid Tropics of Latin America and the Caribbean. To read the syllabus or register, go to this website. For more information, contact Chandana Mitra at czm0033@auburn.edu.

Click here to read more...
---
Auburn oil spill research indicates recovery for microscopic invertebrates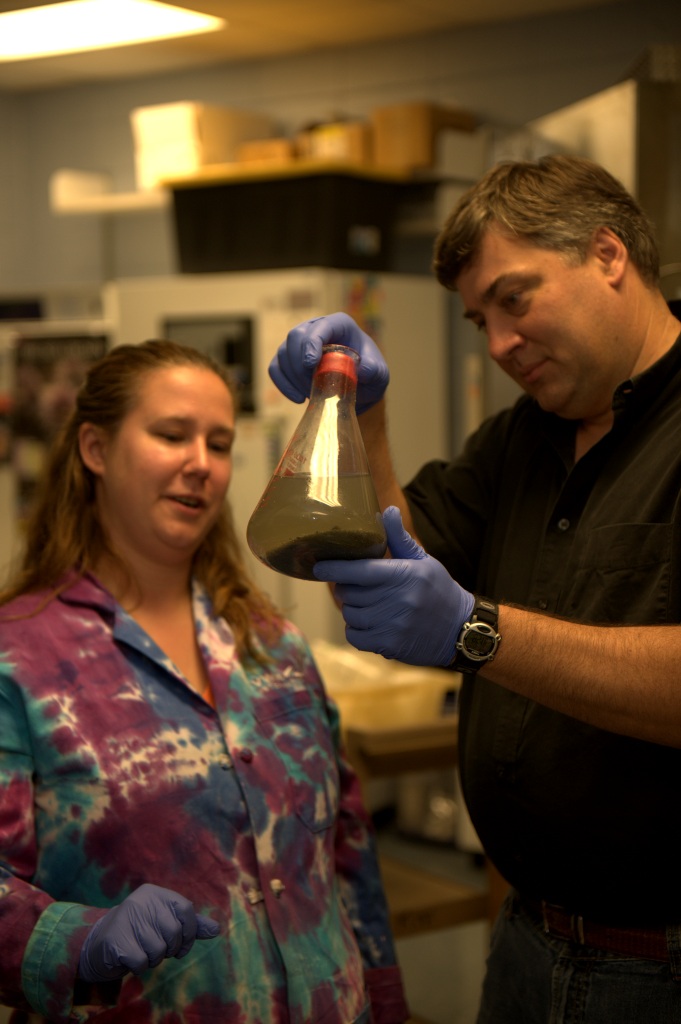 12/05/2014

AUBURN UNIVERSITY – The results are in on Deepwater Horizon oil spill research conducted by an Auburn University postdoctoral researcher, and her study indicates microscopic animals at the base of the food web that were harmed during the 2010 oil spill have recovered.

Click here to read more...
---