COSAM » News » Articles » 2014 » July
July
Best publishes first and only guidebook to mammals in Alabama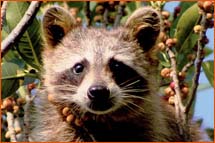 07/31/2014

Biological Sciences Professor Troy Best co-authored a new book titled, "Mammals of Alabama." Best wrote the book with the late Auburn University Professor of Biological Sciences Julian Dusi, and it is the first and only exhaustive guidebook to Alabama's diverse mammalian fauna. Written for anyone with an interest in mammalian diversity within the state, the book serves as a guide to species identification and includes hundreds of photos and fun facts.

Click here to read more...
---
07/30/2014

Dr. Shepherd earned her Ph.D. in Environmental Dynamics in 2010 from the University of Arkansas and currently holds the title of Assistant Professor in the Department of Environmental, Geographical, & Geological Sciences at Bloomsburg University of Pennsylvania.  Her research expertise falls within the area of fluvial geomorphology with a focus on anthropogenic impacts on fluvial systems and landscape evolution. She is also interested in examining the physical science impacts of fluvial-coastal change and its effects upon local communities.  Dr. Shepherd has published peer-reviewed manuscripts in outlets such as Physical Geography, River Research and Applications, and Geomorphology.  Her research has received financial support from the National Science Foundation.

Click here to read more...
---
Three new Lecturers in Fall 2014
07/24/2014

Ashley Curtiss, Ria Yngard and Lynn Mandeltort have been hired as Lecturers for the 2014-2015 academic year. Dr. Curtiss and Dr. Yngard formerly held the title of Instructor at Auburn University. Dr. Mandeltort is a former postdoctoral fellow who worked with Associate Professor John Gorden.

Click here to read more...
---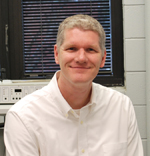 07/11/2014

Associate Professor Eduardus Duin has been awarded a three-year grant by the National Science Foundation for his proposal entitled "Collaborative Research: Understanding Electron Bifurcation in Methanogenic Archaea". This research will be performed in collaboration with Dr. John Leigh of the University of Washington.

Click here to read more...
---
COSAM Summer Bridge Program a Success
07/07/2014

Event: COSAM Summer Bridge Program Date: June 1-26, 2014 Attendance: 28 students Location:Auburn University campus Twenty-eight participants were selected to attend the 2014 Summer Bridge program (June 1-26, 2014). Six males and 22 female students participated in and completed the program. Since female students are outnumbering the male students in higher education, the Summer Bridge program will continue to diligently recruit highly motivated, African-American males in an effort to curtail the rapidly declining college enrollment of this demographic group. Participants were from five states: Alabama (15), Florida (1), Georgia (10), Illinois (1), and Tennessee (1).  Twenty six of the students plan to major in pre-professional programs or curricula in Mathematics and Sciences, and two plan to major in Engineering. The Eighteenth Annual Awards Luncheon was held on June 26, 2014 at the Hotel at Auburn University and Dixon Conference Center. Dr. Nicholas Giordano, Dean of the College of Sciences and Mathematics, presided over the luncheon and introduced the speaker, Sonya Jenkins, a 1992 graduate of Auburn University with a bachelor of science in mathematics with a computer science concentration. Mrs. Jenkins' message was titled "Eyes on the Journey." This presentation captivated the audience and detailed how the journey, the destination, and the lessons learned along the way lead to success in college. Her husband, Paul, was also present at the luncheon.  In addition to the program speaker, Summer Bridge students, Kierra Goins, Jay Harris, Somer Marshall, and Katelyn Simpkins shared reflections of their experiences during the Summer Bridge Program. Jay Harris stated, "The program gave me a positive prospective on college and motivated me to do well in my academic journey here at Auburn University." Katelyn Simpkins stated, "I really enjoyed this program because we not only gained academic knowledge but also knowledge pertaining to being the best students that we can be from networking with department chairs to become more familiar with the campus, the dorms, and the busy class schedule." James Morris offered the invocation. Dr. Giordano presented program participants with certificates acknowledging their achievements over the summer. He was assisted by Dr. Bianca Evans and Ms. Marissa Bolling The luncheon was attended by COSAM Department heads and representatives. Summer Bridge faculty and staff, parents and friends of participants, and a host of faithful friends and supporters of the COSAM Summer Bridge Program were also in attendance.   

Click here to read more...
---
Student Chapters Breed Professional Success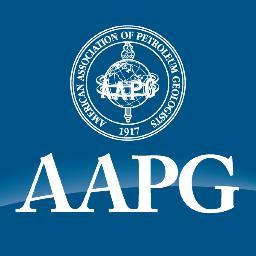 07/03/2014

http://www.aapg.org/publications/news/explorer/details/articleid/10728/student-chapters-breed-professional-success 

Click here to read more...
---
06/17/2014

Six students were chosen for 2014 and they are listed in the slide with their mentor.

Click here to read more...
---