Candidate A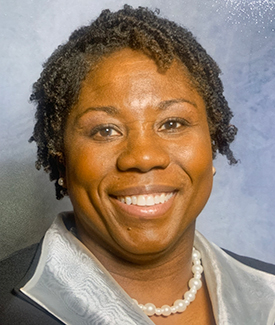 Dr. Tessie Williams Dowell
Dr. Williams Dowell, a native of Auburn, Alabama, is an enthusiastic, lifelong learner and veteran PreK-12 public school educator. She earned a Bachelor of Science degree in Elementary Education in 1994 (Alabama State University), a Master of Education degree in Elementary Education in 1999 (Troy State University Montgomery), an Education Specialist Degree in Educational Leadership in 2002 (Auburn University Montgomery), and a Doctorate in Administration and Supervision of Curriculum, 2021 (Auburn University).
Over her twenty-eight years as a public servant, she has worked as an elementary school teacher, assistant principal at the elementary and middle school levels, middle school principal as well as district leader in the area of curriculum and instruction. In her current role as Deputy Superintendent, she is primarily responsible for the following areas: K-12 curriculum implementation, district professional development, student support services as the supervisor of school counselors, mental health services coordinator, library media specialists, curriculum and technology specialist, and the district's career coach. Dr. Williams Dowell also provides oversight regarding the course of study and textbook adoption processes, PreK-12 student assessment administration, accountability, and K-12 district novice teacher mentoring initiative.
As an advocate of student and community engagement opportunities, Dr. Williams Dowell participates as a co-grant writer and co-manager for the following grants: At-Risk, GEER (Governor's Emergency Educational Relief), and ESSER (Elementary and Secondary School Emergency Relief). Utilizing these funds, innovative programs such as Success Zone Academy (middle school tutorial program), Summer Learning (K-8 summer school program), and Family Engagement Educator Team F.E.E.T (student-family outreach) are successful and sustainable.
Dr. Williams Dowell enjoys gardening, traveling, and creating wonderful memories with her family and friends.
Curriculum Vitae Evaluation Survey
Additional Information
The evaluation survey is open from Wednesday, November 16 — Wednesday, November 23, 2022.
If you were unable to attend the public presentation and would like to view the recording, email outtech@auburn.edu to request.
Last Updated: November 16, 2022