The Effects and Impacts of Marijuana Use ~ Policies and Approaches Addressing the Challenges
On-line course: $300
The objective of the course is to help increase the understanding of public policy makers, as well as other contributing members to society, concerning the harmful effects of marijuana use and the implications of those harmful effects for the mental and physical well-being of individuals of all ages in society; the implications of the harmful effects of marijuana use on the capacity of adults and ultimately, the rising generation to function as responsible citizens.
Some Statements of Endorsement for the Course on Marijuana
Thank you for providing such great instruction! The resources you provided and the ideas you "spurred" in my mind that will help me with my work in the future were invaluable.....
Thanks for a very interesting class! I have gained new insight that I believe will help me going forward.....
As my first ever online class, you made it easy and fun!
Dr. Joe Godfrey, Executive Director
Alabama Citizens Action Program (ALCAP) & American Character Builders
The resources you've shared with all of us are a real boost to my program. Thank you so much!
Thanks for the additional tips and references on understanding the perspectives of many people that are pro-legalization. I think many times people just aren't informed or perhaps they heard some information on television and assumed it was correct....
Susan J. Short,Executive Director
Covington County Children's Policy Council Coalition
Lurleen B. Wallace Community College
Child Development Center
Andalusia, Alabama
Dr. Paula Gordon, an instructor for Auburn University's Outreach, is offering an inexpensive on-line course on marijuana that I think is beneficial to everyone engaged in the battle to save our kids and nation from this insidious drug. Given the problems we have with marijuana in California, I highly recommend this course for anyone seeking to improve their knowledge.
Roger Morgan
Take Back America Campaign
Wow! This is a terrific opportunity!
Educators, social workers, those in the Criminal Justice system, policymakers, legislators, and community volunteers all need to take this course!!
... I want to introduce you to Dr. Paula Gordon who developed this course on the harms of marijuana.
We need to spread the word to all our colleagues about the value and importance of having this information, especially today in light of all the pro pot misinformation ...
Great Opportunity! A three-week online course on Harms of Marijuana begins again September 18 and November 6. Sign up today!
Please help spread the word, especially to those in the prevention and treatment fields!
Stephanie Haynes
Greater New Orleans Drug Demand Reduction Coalition
SOS - Save Our Society from Drugs - Florida, Texas, Louisiana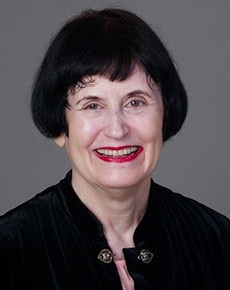 About Your Instructor: Paula D. Gordon, PhD
Dr. Gordon has been involved in the drug abuse prevention and drug policy fields for many decades. She is the author of a Guide to Ideas on Drug Abuse Policies and Programs and major contributor to a White Paper on the Drug Problem prepared for the Domestic Affairs Council Staff of the White House. Dr. Gordon later served as a full-time consultant in the Office of the Director of the National Institute of Mental Health and as the full-time staff person to the Federal Drug Abuse Prevention Coordinating Committee. She was a major contributor to the legislation that established the Special Action Office for Drug Abuse Prevention in the Executive Office of the President. That Office was a precursor to the White House Office of National Drug Control Policy. Her many publications, reports, and presentations can be found at GordonDrugAbusePrevention.com.
Dr. Gordon has developed this course in an effort to help more fully inform parents, community and national drug prevention, intervention, and treatment and rehabilitation program organizers and service providers, government officials, as well as others in roles of responsibility, concerning the effects of marijuana and the substantial negative impacts its use is having on individuals, families, and society.
Each certificate course is $300.00 per registrant. Group rates may be available. Three (3) Continuing Education Units (CEU's) will be awarded upon successful completion of the course.
Enroll today! Enrollment open.
May 1 - 21, 2023
Written refund requests received no later than seven days prior to the program will result in a refund of fees less a $35 administration charge. Refund requests received after that cannot be honored. A substitute participant may be designated in place of a registrant who cannot attend. Auburn University and the Office of Professional & Continuing Education reserve the right to cancel, postpone, or combine workshop sections, to limit registration, or to change instructors or speakers.
For more information regarding this Certificate Program please call 334-844-5100.
Last Updated: February 8, 2023