Transforming and Leading Organizations
"Transforming and Leading Organizations" is designed to help leaders and managers hone their abilities and skills in ways that help them transform their organizations into healthy organizational cultures that will have greater success in accomplishing internal and external organizational goals. As a result of taking the course, leaders and managers should become better able to help those in organizations solve problems, address challenges, foster healthy change, and resolve conflicts in ethical ways and do so with increasing success.
About Your Instructor: Paula D. Gordon, PhD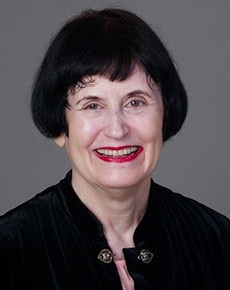 The instructor for the course is Paula D. Gordon, Ph.D.  Dr. Gordon is an educator, writer, analyst, consultant, and strategist.  She has worked as a staff officer, special projects director, policy analyst, contractor, or consultant in a wide range of departments and agencies in the Federal government.  She has had responsibilities for coordinating interagency and intergovernmental efforts in a variety of fields, include drug abuse prevention, energy, and research utilization. These assignments have included the National Institute for Drug Abuse, the Federal Energy Office and Federal Energy Administration (precursors to the Department of Energy), the National Science Foundation, the Federal Emergency Management Agency, the Environmental Protection Agency, and the U.S. Advisory Commission on Intergovernmental Relations.  In addition, she has served as an adjunct professor, contract instructor, or practitioner faculty member in the California State University System, The George Washington University, Johns Hopkins University, Trinity University, and The Washington Center for Internships.  She has developed and taught courses on organization behavior, leadership, management, group dynamics, the leading of change, leadership in challenging and catastrophic situations, project management, leading task-oriented work groups, managerial communication, managerial decision-making, business and marketing ethics, women and leadership, policy research and analysis, and global policy issues.  She has taught workshops or given presentations on ethics and values at the Federal Executive Institute and for the Federal Executive Seminar Centers.  She has subject matter expertise in several fields, including drug abuse prevention and drug policy; emergency management and homeland security; and ethics and values in public and private sector organizations; and knowledge transfer and innovation diffusion.  She has websites on that topic and other fields of interest and has written extensively on issues bearing on public and private sector administration.
Her websites include the following:
Her dissertation is entitled "Public Administration in the Public Interest" and includes a focus on change and change agentry, acting in the public interest, and complex problem solving and overcoming obstacles to complex problem solving. Her dissertation is posted online. Many of her publications, reports, and presentations are featured in the course on "Transforming and Leading Organizations".
Dr. Gordon's educational background is as follows:
B.A. (Rhetoric) University of California at Berkeley
M.A. (Public Administration) (Areas of emphasis: public administration theory, policy analysis, and leadership theory) University of California at   Berkeley
Ph.D. (Public Administration) (Areas of emphasis: organization development and behavior, governmental management, and political theory) American University, Washington, D.C.
Dr. Gordon has also completed course work in a Ph.D. in Educational Policy Planning and Administration at the Graduate School of Education at the University of California at Berkeley.
Each certificate course is $300.00 per registrant. Three (3) Continuing Education Units (CEU's) will be awarded upon successful completion of the course.
Registration now open for the following courses:
August 7 – 27, 2023
Written refund requests received no later than seven days prior to the program will result in a refund of fees less a $35 administration charge. Refund requests received after that cannot be honored. A substitute participant may be designated in place of a registrant who cannot attend. Auburn University and the Office of Professional & Continuing Education reserve the right to cancel, postpone, or combine workshop sections, to limit registration, or to change instructors or speakers.
For more information regarding this Certificate Program please call 334-844-5100.
From a participant in the Transforming and Leading Organizations course:
"Dr. Gordon is an extraordinary instructor with a vast wealth of knowledge in leadership and management. The methodologies and procedures that she developed are wonderful tools. My learning gained from this course will greatly enhance my ability to lead effectively. Please keep her at Auburn." — War Eagle! Nathaniel B.
Last Updated: July 25, 2023