COSAM » News » Articles » 2014 » May
May
COSAM Welcomes new student advisor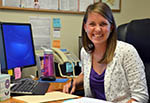 05/30/2014

COSAM's Office of Student Services welcomed a new academic advisor this month, Meredith Jones '12. She received an undergraduate degree from COSAM in biomedical sciences and then attended Clemson University where she received a master of education with a focus in counselor education.

Click here to read more...
---
Auburn University opens unique, world-class plasma physics research laboratory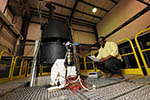 05/29/2014

During the past five years, physics Professor Edward Thomas developed the mantra, "No stress, no stress, no stress." By repeating the phrase over and over, he had hoped to stave off any ill effects that might result from overseeing the creation of the new Magnet Laboratory at Auburn University, which included the development and delivery of a 6,000-pound superconducting magnet, the only one of its kind in the world.

Click here to read more...
---
Erik Heider has received a prestigious Barringer Family Fund
05/28/2014

Geology graduate student Erik Heider has received a prestigious Barringer Family Fund award for his proposed Masters thesis research at Wetumpka impact crater in Elmore County, Alabama.  The Barringer Family Fund award is given to a few students each year from around the world for outstanding proposed graduate research projects in meteorite impact craters.  Mr. Heider was the only domestic US student chosen this year.

Click here to read more...
---
Does the record cold winter mean global warming is a myth? Auburn climatologist weighs in on climate change controversy
05/28/2014

http://blog.al.com/wire/2014/04/global_warming_auburn_universi.html#incart_2box

Click here to read more...
---
Hood Lab research featured in popular press
05/23/2014

Dr. Wendy Hood's research on the milk composition in the naked-rat and Hood and Dr. Amy Skibiel's research on evolution of milk composition were recently featured in Science News, Smithsonian Magazine, SPLASH! Milk Science Update, and the blog Mammals Suck…Milk!  

Click here to read more...
---
Auburn scientists make ground-breaking discovery in the field of evolutionary study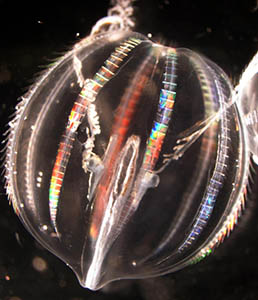 05/22/2014

For more than a century, researchers have believed that sponges represented the earliest living lineages of the animal tree. Thanks to modern genomic sequencing techniques, scientists in Auburn's College of Sciences and Mathematics discovered that ctenophores, or comb jellies, are actually at the base of the animal kingdom. The research results have been published in the journal Nature and can be read at this link.

Click here to read more...
---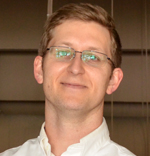 05/19/2014

Dr. Christopher Easley has received a three-year grant from the National Science Foundation for his proposal entitled "Hormone-Responsive Electrodes for Quantitative Discourse with Endocrine Cells".

Click here to read more...
---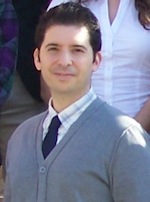 05/19/2014

Dr. Orlando Acevedo's proposal entitled "Collaborative Research: Protein Arginine Methylation" has been funded by the National Science Foundation.  Dr. Acevedo will collaborate with Dr. Joan Hevel of Utah State University on this three-year project.

Click here to read more...
---
COSAM student receives Fulbright Scholarship
05/16/2014

Three Auburn University Honors College students, including Jamesa Stokes, a senior physics major, have been awarded Fulbright Scholarships to continue their studies in the United Kingdom and Germany this summer and fall.

Click here to read more...
---
Auburn to Host Genomics Workshop
05/15/2014

From May 19-23 Auburn will host 31 researchers representing nine institutions in the U.S., Canada and Germany participating in a genomic analysis workshop or "Bioinformatics Bootcamp". Initiated by the NSF-funded WormNet2 grant, the workshop will train participants in various aspects of next-generation DNA sequencing data manipulation including genome mapping, assembly, annotation and phylogenomic analyses. Faculty, postdoctoral fellows, graduate and undergraduate student teams will attend lectures and collaborate on group projects using AU supercomputing resources. Biological Sciences faculty Scott R. Santos, Les R. Goertzen and Ken M. Halanych will provide instruction.  Registration for this week's workshop is closed but efforts to develop a regular workshop to promote bioinformatic training are underway. A PDF of the 2014 Bioinformatics Bootcamp syllabus can be found here.

Click here to read more...
---
James Taylor: Seismic Locator for EarthScope, Summer 2010
05/12/2014

http://www.usarray.org/field_stories/story/james-taylor-seismic-locator-for-earthscope-summer-2010 

Click here to read more...
---
Auburn University hosts joint meeting of Georgia and Alabama Plant Conservation Alliances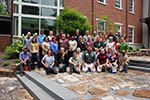 05/08/2014

The Georgia and Alabama Plant Conservation Alliances met jointly for the first time May 1-2, on the Auburn campus. The meeting highlighted local efforts toward addressing plant conservation issues in both Alabama and Georgia and featured guest speakers from Atlanta Botanical Gardens, the Georgia Plant Conservation Alliance, the Alabama Plant Conservation Alliance and the Auburn University Donald E. Davis Arboretum. Participants also toured the Davis Arboretum where many native azaleas and other native plant species were in bloom, as well as the John D. Freeman Herbarium, which is housed in the Auburn University Museum of Natural History. The meeting culminated with a trip to Wadley, Ala., where attendees explored the plant life on a granite rock outcrop.

Click here to read more...
---
NCAA Postgraduate Scholarship for Spencer Kerns
05/06/2014

Spencer Kerns, COSAM Dean's Medalist and Outstanding Senior in Chemistry and Biochemistry in the 2013-2014 academic year, has received an NCAA Postgraduate Scholarship and will enter graduate school in the Department of Chemistry at the University of Texas, Austin in the fall semester.

Click here to read more...
---
Gordon named Goldwater Scholar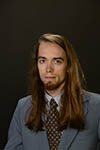 05/05/2014

Graham Gordon, a COSAM Honors College student double-majoring in mathematics and physics, has been chosen as a 2014 Barry M. Goldwater Scholar, an honor that is only bestowed to a approximately 300 students nationwide each year.

Click here to read more...
---
Collins with Kenyan Minister of Mines
05/05/2014

Collins is running a "green fields" exploration project for African Barrick Gold, in western Kenya, and this is a picture of him showing some visible gold in drill core to the Kenyan Minister of Mines.

Click here to read more...
---
Young Faculty Scholar Award for Acevedo
05/02/2014

Dean Nicholas Giordano announced that Dr. Orlando Acevedo has been selected for the 2014 Young Faculty Scholar Award.

Click here to read more...
---