Culture Bump™ Training
You have a vision for a better world | Culture Bump™ has the tools to get there
CEOE is the home of Culture Bump™ training for global, national and local cross-cultural communication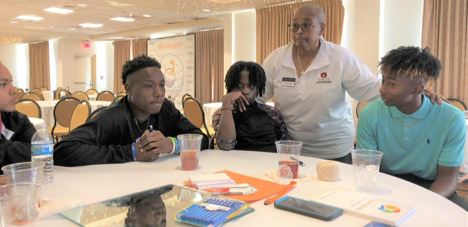 What is Culture Bump™ Training?
A unique cultural and communication training for cultural differences that leads to specific skills for authentic personal and organizational change in an easy to learn process. These changes, supported by Culture Bump™ tools, are sustainable and transferable. Cultural differences include country of origin, regional, gender, professional, age and ethnic distinctions.
Who benefits from Culture Bump™ Training?
CEOE provides consultation, training and CB tools for:
CEO's, managers, supervisors, administrators, academic faculty, staff, teachers, student leaders and employees of...
higher education institutions, school districts, corporations, military, health care, government agencies, and non-profits.
Visit the Culture Bump™ Website Watch a Culture Bump ™ Customer Testimonial
Through CEOE, Auburn University offers the following Culture Bump™ programs:
Train the Trainer
Train the Facilitator
Building America's Villages
ESL/EFL Culture Bump™ Certification
All of the programs can be delivered as webinars and face to face training, utilizing the Toolkit for Culture and Communication or as hybrid online courses. Certification for specific cross cultural competencies are available through the Center for Educational Outreach and Engagement.
Culture Bump™ training is now being offered online as a self-paced course.
The full Culture Bump™ course includes the following modules:
Perceptions
Culture bumps
Communication
Cultural values
Commonalities
Emotions
Course registrations are available as the complete course or as individual modules.
Culture Bump: Cultural Adjustment
Cultural Adjustment is a stand alone supplemental module for the Culture Bump course. Cultural Adjustment will help you begin to recognize the stages of adjusting to a new culture or a new situation.
Fees and Registration
$99 - Culture Bump (Complete Course)
$29 - Individual Modules of Culture Bump Course
$29 - Culture Bump: Cultural Adjustment (Supplemental Module)
CEOE offers access to the following Culture Bump™ products:
Online training course
Culture Bump-8 Steps to Common Ground
Toolkit for Culture and Communication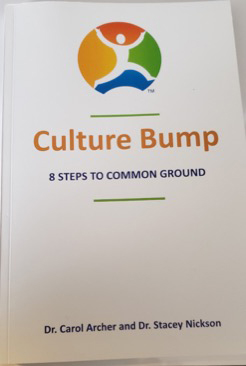 Last Updated: March 11, 2022