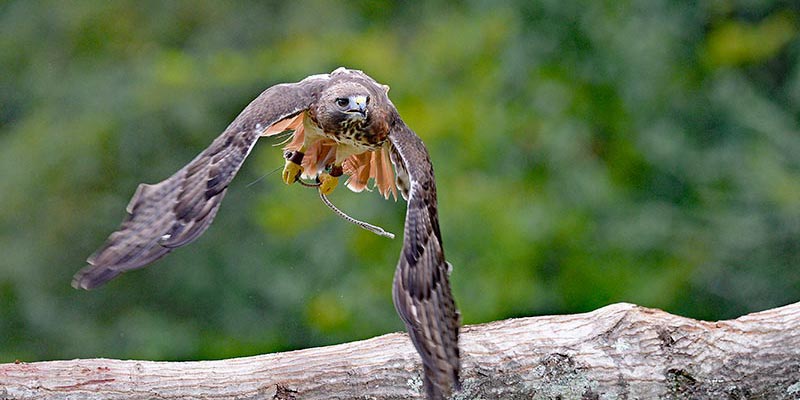 Auburn Raptor Center
You don't have to be a bird enthusiast to enjoy learning about birds of prey at Auburn University's Southeastern Raptor Center. In addition to hundreds of shows throughout the state and region each year, the center's educational unit staff conducts programs at the Edgar B. Carter Amphitheatre each Friday before Auburn football games.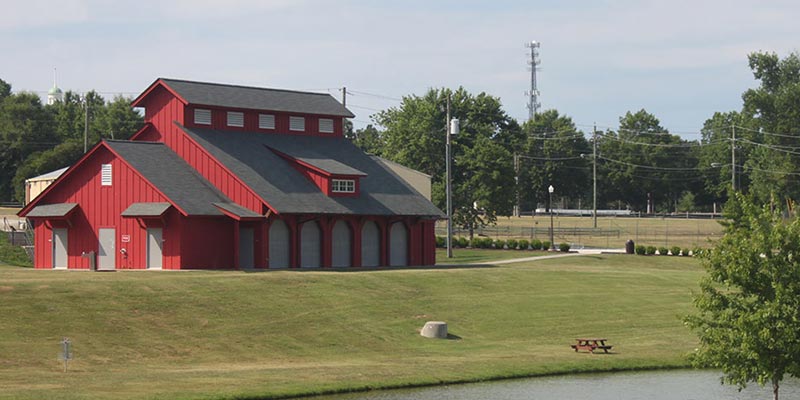 Ag Heritage Park
Ag Heritage Park, one of the most scenic areas of the Auburn University campus, is located on approximately 30 acres at the southwest corner of Samford Avenue and Donahue Drive. The park is a popular location for university events and is a tribute to the university's agricultural roots and Alabama farmers.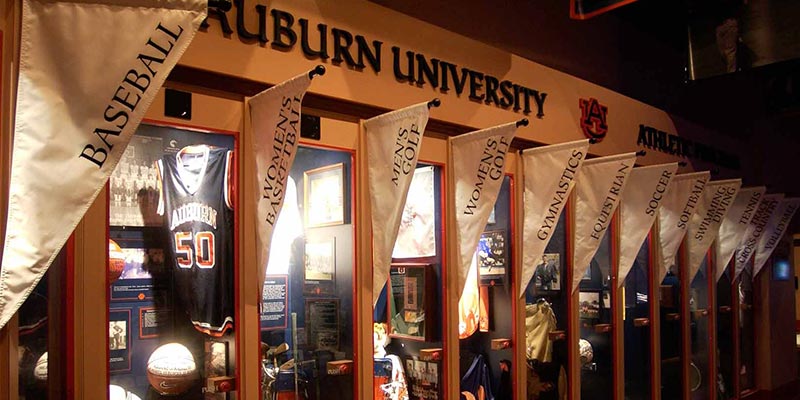 Jonathan B. Lovelace Hall of Honor
Fans who visit the Jonathan B. Lovelace Hall of Honor at Auburn Arena take an interactive walk through Auburn athletics history. The museum features 17 interactive cases highlighting each sport at Auburn. LCD screens display images of past champions and historical moments, and artifacts in each case complement the stories told on the screens. The "Auburn Spirit Theater" boasts a 16-foot wide screen which features brief videos that tell the Auburn story.
Kreher Preserve & Nature Center
Do you enjoy hiking in the woods or just sitting back, learning about nature? The Kreher Preserve & Nature Center offers outdoor recreation, nature education, and many ways to just relax and enjoy the wilderness. This first-class discovery and nature center is an outreach program of the School of Forestry and Wildlife Sciences and is open to the public every day from sunrise to sunset.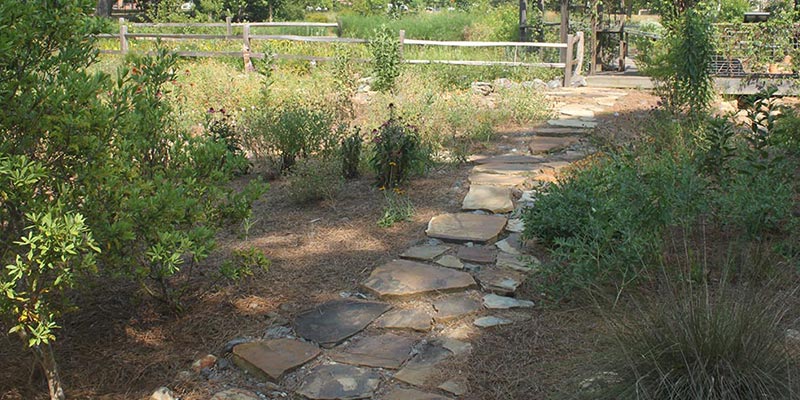 Donald E. Davis Arboretum
The Donald E. Davis Arboretum at Auburn University showcases a living collection of native plants from the Southeastern U.S. and is situated on 14 acres of the university's main campus. The garden is open to the public year round, and features core collections of oaks, carnivorous plants and native azaleas. Visitors will find representations of Alabama's coastal dunes, blackbelt prairies, longleaf pine savannahs, pitcher plant bogs, and even shaded slopes from the foothills of the Appalachian Mountains.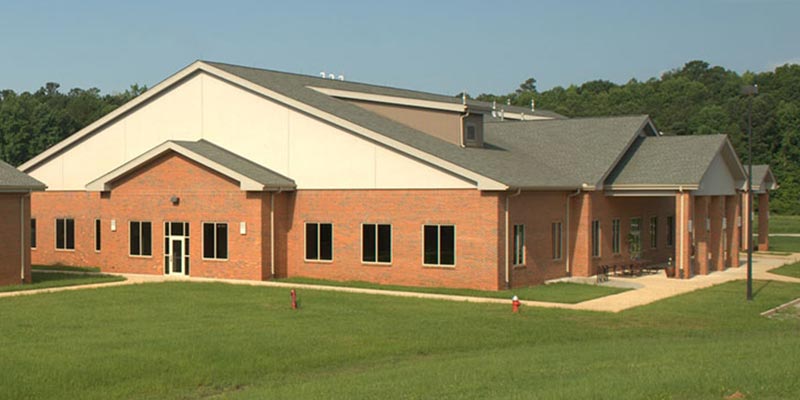 Center for Aquatic Resource Management
Auburn visitors interested in fish farming or in just seeing one of the country's top fisheries facilities should take time to see the Center for Aquatic Resource Management. It has a visitor-friendly reception area in its main facility and it houses a teaching lab; hatchery; an area where researchers sort, weigh and count fish; and a market for sales to the public.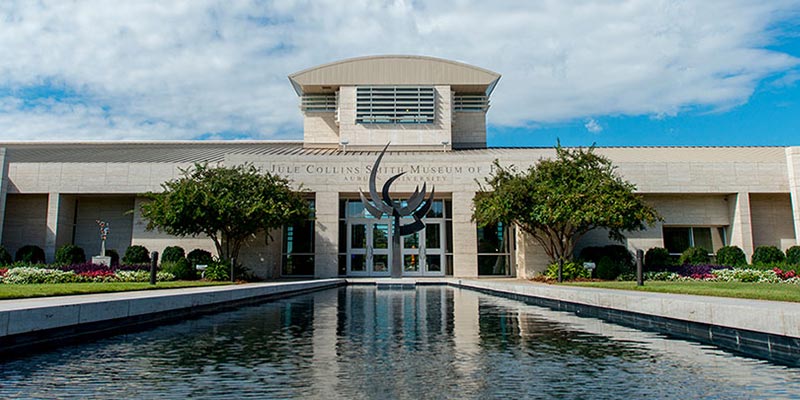 Jule Collins Smith Museum of Fine Art
Located at the entry to central campus, Auburn University's Jule Collins Smith Museum of Fine Art consists of seven changing galleries, an auditorium, a café, a gift shop and landscaped walking paths. A leader among Alabama museums, the American Alliance of Museums professionally accredited Auburn's museum, placing Jule Collins Smith Museum of Fine Art in the same industry league as The Smithsonian, The Getty, and the Met.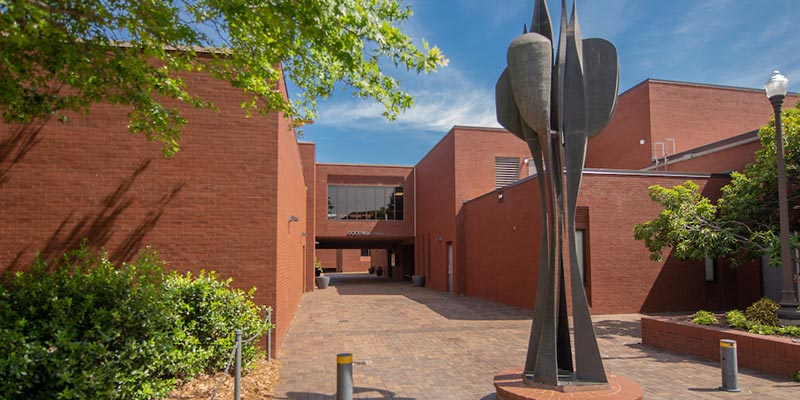 Goodwin Music Building
Each year the Department of Music offers numerous musical performances and events featuring faculty members, guest artists and students. Performances include solo recitals, chamber recitals and performances by ensembles such as the Auburn University Symphonic Band, the Auburn University Community Orchestra and the Auburn University Chamber Choir.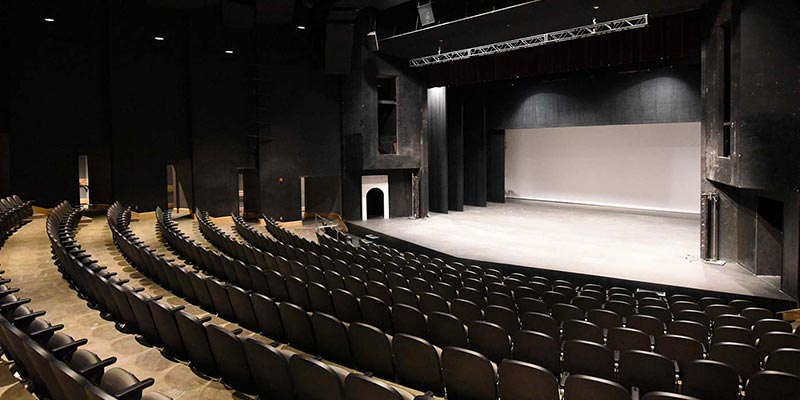 Telfair B. Peet Theatre
Auburn University Theatre provides undergraduate theatre training and performances in the award-winning Telfair B. Peet Theatre. Ensembles include the Radio Flyer Theatre Company, which features productions in the style of the Golden Age of Radio, and the Mosaic Theatre Company, which creates and performs original works of theatre around issues of diversity. In addition, various musical performances are held throughout the year in the Telfair B. Peet Theatre.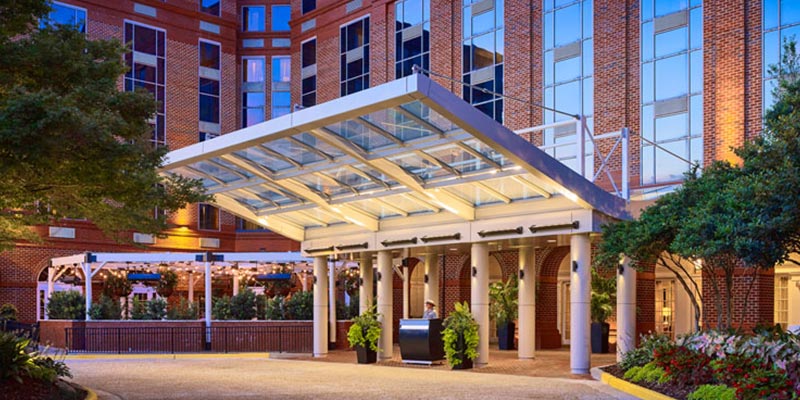 The Hotel at Auburn University and Dixon Conference Center
This warm and friendly hotel is just a short walk from the excitement of Auburn University and the diverse array of cultural and entertainment attractions of the city of Auburn. The hotel features 225 guest rooms, 11 suites and 22,000 square feet of meeting space, including two ballrooms for large meetings, weddings or special events.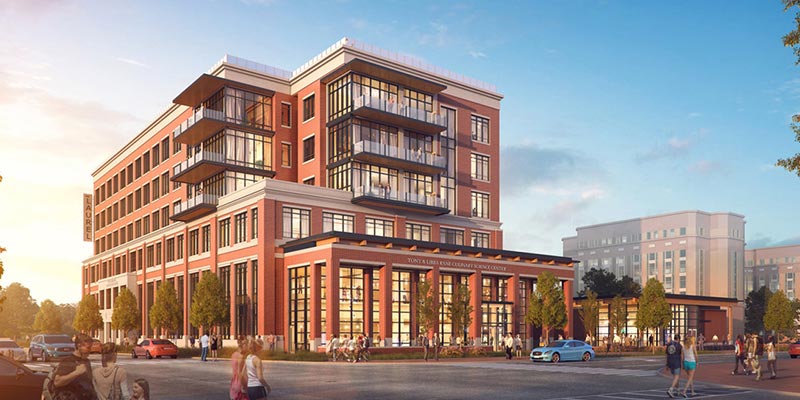 Tony & Libba Rane Culinary Science Center
The Tony and Libba Rane Culinary Science Center at Auburn University stands to prepare graduates for an array of careers within the broad hospitality industry with immersive, hands-on learning opportunities, while also providing exceptional service to patrons visiting the facility's state-of-the-art restaurant, hotel and food hall.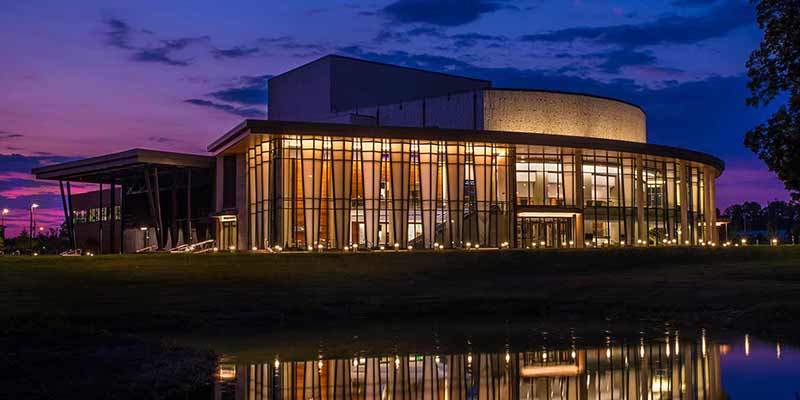 Jay and Susie Gogue Performing Arts Center
The Jay and Susie Gogue Performing Arts Center at Auburn University engages audiences across the university, the state of Alabama and beyond with curated arts experiences that inspire, enlighten and unite.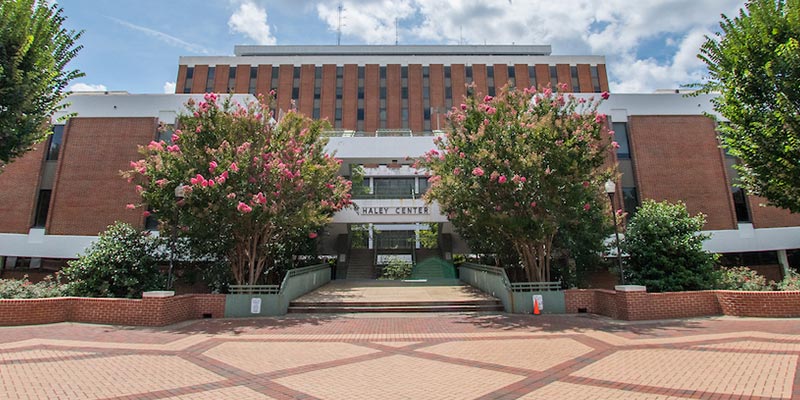 Auburn University Bookstore
Located on the ground floor of the Haley Center, the Auburn University Bookstore is an on-campus source for textbooks, Auburn apparel, technology, graduation items and more. Store hours change throughout the year to accommodate students purchasing textbooks and class materials. Special Saturday hours exist for final exams and textbook buyback, as well as for special events such as book signings and home football games.