Welcome to the AU Family! After accepting a job offer from Auburn University, it is important that you complete several pre-onboarding tasks. This will help ensure that your hiring process is smooth and efficient.
Step 1: Pre-Onboarding Survey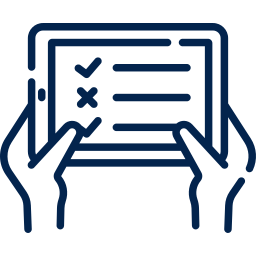 In order to ensure that your onboarding experience is tailored to your specific needs, the Onboarding team would like to learn a bit more about how you will be transitioning into your new role. The onboarding survey is designed to assess how onboarding can serve you best.
Step 2: Connecting with Your Onboarding Specialist
One of the primary functions of Auburn University's Onboarding Center is to assist new employees through the onboarding process. Once a candidate has been selected and their hiring proposal has been finalized, a new employee will be assigned to an Onboarding Specialist. The respective specialist will be responsible for facilitating actions that are needed by the employee to complete basic University new hire processes.
Step 3: Notification of Your Onboarding Activities
The new hire onboarding process is facilitated by an electronic system, PeopleAdmin Employee Records Module. Once you have accepted and signed your offer letter for your new position with Auburn University, you will receive an email (to the email address linked to your online application) from do-not-reply@ted.peopleadmin.com. (Check your spam/junk folders if you can't find the email). This correspondence will direct you in completing some initial onboarding tasks as well as logging in to the system to address all subsequent tasks.
If you are unable to login to the PeopleAdmin Employee Records Module using the direct link provided in the email correspondence, you are encouraged to visit www.auemployment.com/hr. You will be prompted to use your applicant login credentials to access the site.
Click here for instructions, which include screenshots. 
Step 4: Onboarding Center Appointment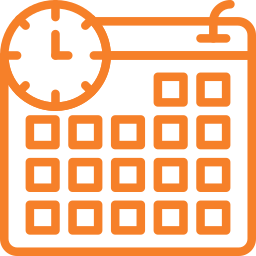 Prior to your visit to the Auburn University Onboarding Center, you are encouraged to review the Onboarding Overview.
Step 5: New Hire Resources
General Resources
Foreign National Employment Resources
Faculty Resources
Administrative/Professional Resources
University Staff Resources
Student Employee Resources
Step 6: Post Onboarding Survey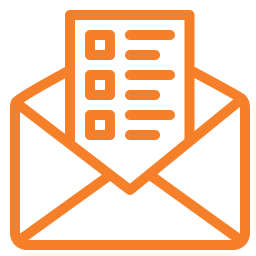 The Auburn University Onboarding Center seeks to provide continuous improvement in the services we provide to new employees. Therefore, we created the following survey to gain information on your recent onboarding experience. We typically encourage you to complete this survey two months following your visit to the Onboarding Center (60-day checkpoint).
Step 7: FAQs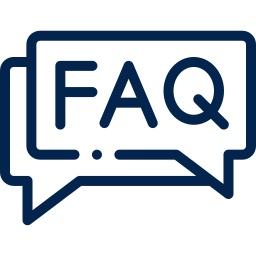 Check out our FAQs page for additional information. 
Video Resources
Foreign National Tax Compliance
(Applicable to foreign national employees and legal permanent residents)
Employe Feature: James Townsend
How to Find Us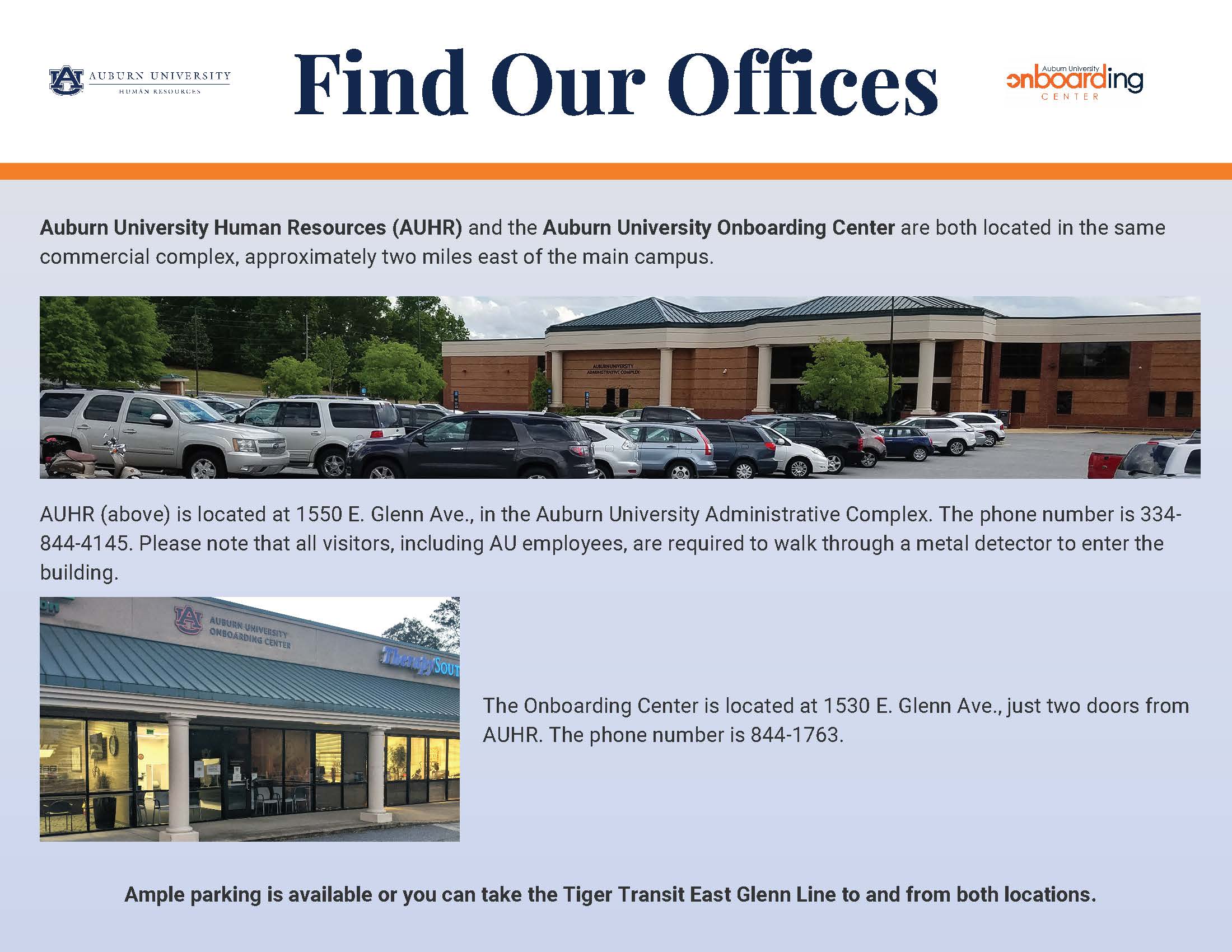 The AU Administrative Complex, located at 1550 E. Glenn Ave., is home to Human Resources. For more information call (334) 844-4145 or email univhr@auburn.edu. 

The Auburn University Onboarding Center, located at 1530 E. Glenn Ave., is just two doors away. For more information call (334) 844-1763 or email onboard@auburn.edu.

Both buildings are located in a commercial complex, approximately two miles from main campus, and near Duck Samford Stadium, Lakeview Baptist Church, and McAlister's Deli.

Ample parking is available, or take the Tiger Transit - East Glenn Line.