GlobalConnect Youth Camp: TBA 2022
Open to rising 9th - 12th graders
GlobalConnect camp is designed to expose students to world perspective, international education, intercultural communication, and current affairs happenings. The program focuses on selected countries from each of the seven continents with special emphasis on culture, education, geography, history, politics, economics, and tourism. The goals of the camp are to educate students about global engagement, promote multiculturalism, learning, respect, and tolerance towards foreign population through students' participation and practical activities.
During the five (5) day camp, students will study various selected countries, debunk myths surrounding some countries, culture awareness, education, religion, politics and related topics. Participants will get the opportunity to learn basic foreign languages, arts, how to prepare international food, and engage in activities aimed at enhancing multicultural understanding, diversity experience, leadership skills and inspire collaboration among peers.
Location of camp:
Campers will attend sessions each day at Auburn University, Mell Classroom.
Drop off starts at 9 am each day and camp will end each day at 1 pm.
Snacks:
Light refreshment will be provided on each camp day. All dietary restrictions and allergies are taken into consideration for each meal.
GlobalConnect Camp is hosted by Auburn University, Outreach Global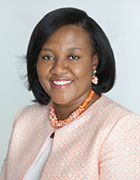 Elizabeth I. Quansah, Ph.D., MBA
Director, Outreach Global
Dr. Elizabeth Ivy Quansah is the Director of AU Outreach Global a unit under University Outreach. The purpose of AU Outreach Global office is to facilitate global engagement and establishment of collaborative relationships with universities, nonacademic institutions, and communities across the globe for the purpose of developing effective, sustainable, and mutually beneficial educational programs.
Elizabeth received her MBA in Management from Indiana University and Ph.D. in Administration of Higher Education from Auburn University (AU).
Prior to working in AU, Dr. Quansah served as the Associate Vice President of Enrollment Management at Tuskegee University and West Africa, Coordinator for Global Ministries; a subsidiary of World Council of Churches under United Nation.
She is the recipient of the UPCEA - South 2019 South's Emerging Continuing Education Leader award and UPCEA 2020 International Leadership award for her innovative global programs and services.
---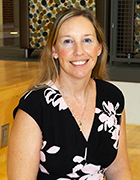 Chelsy Hooper, Ed.D.
Instructional Technology Specialist, Auburn University, Auburn, AL
Chelsy Hooper is an Instructional Technology Specialist in the Auburn Libraries' Innovation and Research Commons. Chelsy assists students, faculty, and staff with digital creation skills and technology to support innovative learning, teaching, and research. Prior to joining Auburn in 2018, Chelsy taught middle and high school and was a technology integration specialist and faculty trainer. Originally from Nashville, TN, Chelsy holds a B.A. in French from Agnes Scott College, a M.Ed. from Wilmington University, and an Ed.D. from the University of Memphis in Instructional Design and Technology.
---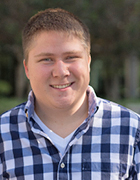 Jonah Lasley
Instructional Technology Specialist, Auburn University, Auburn, AL
Jonah Lasley is an Instructional Technology Specialist in the Innovation and Research Commons at the Auburn University Library, providing expertise to support innovative teaching, learning, and research. Prior to joining Auburn in 2021, he worked as the Studio Manager at the University of Tennessee at Chattanooga Library, where he assisted users with multi-media software, A/V equipment, and 3d printing. Originally from Chattanooga, Tennessee, Jonah attended East Tennessee State University and graduated with a B.S. in Digital Media.
Registration
If you're interested in attending this camp in 2022, please fill out the Interest Form below.
Last Updated: June 29, 2021