Africa
Strategic Partnerships, Collaborative Centers, and Initiatives in Africa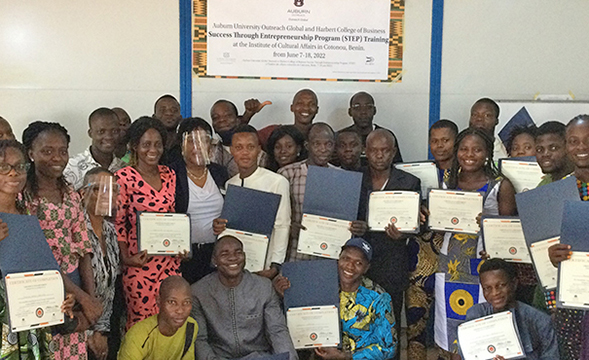 Auburn University's Outreach Global Office (OGO) in collaboration with (AU) Harbert College of Business (HCOB) offer a noncredit training program called: Success Through Entrepreneurship Program (STEP). STEP targets youth, female microentrepreneurs, and STEM students across the globe. The twelve day entrepreneurial training program aims to help women, youths and students learn the entrepreneurial skills needed to build a viable and sustainable business venture.
Participants in the program will learn basic business skills in finance, marketing, communication, and management. Additionally, participants will be trained in the lean startup methodology to learn how to develop effective value propositions and scalable business models and will engage in problem solving and idea generation activities. This program leverages the expertise of AU working with microentrepreneurs from historically underserved communities in the US and providing entrepreneurial skills training to low-income youths in the USA to work with microentrepreneurs and youths in developing countries. Although poverty in developing countries remains high, there is evidence that increased entrepreneurial activity can play a major role in economic advancement.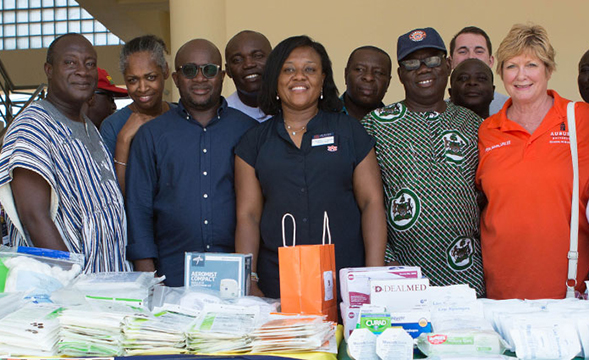 Ghana is located on the west coast of Africa and is known for its diversity of languages and people. It has a rich heritage and unique mix of cultural groups. Despite its colorful culture and background, some Ghanaian communities lack many of the medical resources available in the United States.
Together with Auburn's School of Nursing, Outreach Global sent eight Auburn nursing students, two faculty members and five staff members from Outreach Global to Ghana this spring. The mission of the trip was to medically serve the people in the towns of Sekondi in the western region and Nkanfoa in the central region, and leave them equipped to better serve themselves medically.
Outreach Global and the School of Nursing together conducted a drive to supplement already donated supplies collected by Outreach Global. In total, 10 boxes of health supplies and 30 boxes of academic books were collected for use during the trip and to donate to the local hospitals.
Partnered with the University of Cape Coast, the third largest public university in Ghana, Auburn nursing students and faculty set up free health clinics in the two towns, treating anyone who came to be treated. In all, Essamuah-Quansah estimates more than 600 patients were seen in a span of four days.
Destination Malawi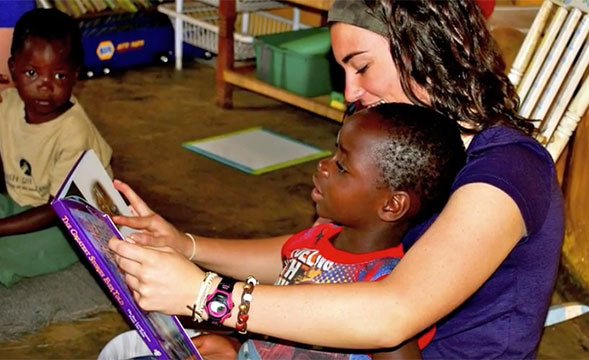 Malawi is a life-changing learning opportunity for Auburn University students in the College of Education. The specific goals of the program for students are to:
contribute to students' professional development through awareness of cultural influences on education, learning, and the human condition
gain an understanding of best practice in curriculum and teaching in general education
increase students' self-confidence and self-reliance
stimulate a desire for exploration and trying new things
expand student's ability to interact in unfamiliar situations
Upcoming trip dates: TBA
Last Updated: August 17, 2022