North America
Strategic Partnerships, Collaborative Centers, and Initiatives in North America.
Educational and Cultural Delegations to Cuba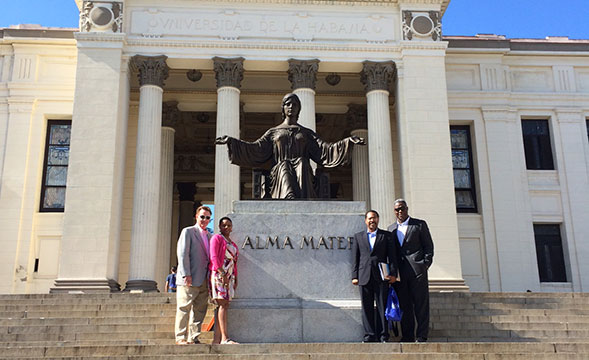 Since the beginning of 2015, the Auburn University Office of the Vice President for University Outreach has hosted several Educational and Cultural trips to Cuba in partnership with Cuba Cultural Explorations Group headquartered out of Delray Beach, FL. These trips have created opportunities for University Outreach to explore collaborative educational opportunities and begin to develop relationships with educators and specialists at the University of Cienfuegos, University of Santa Clara, and University of Havana.
For more information on this program, click here.
Last Updated: June 22, 2018