South America
Strategic Partnerships, Collaborative Centers, and Initiatives in South America.
Audiology Outreach Program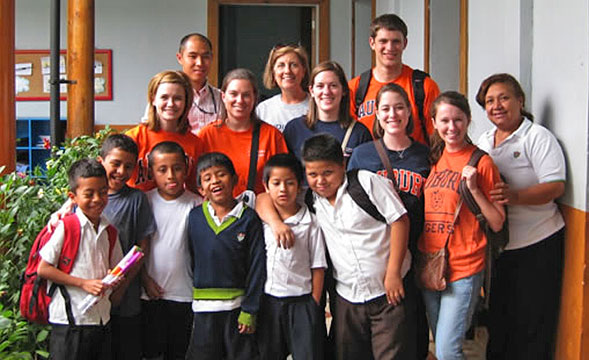 Each May, Auburn University Department of Communications faculty, doctoral students, and alumni travel to Guatemala to provide hearing services to children who are not otherwise able to benefit from their educational opportunities because they are unable to hear their teachers. Begun eight years ago with a $17,000 seed grant from University Outreach, the program has continued during the following 8 years with support from donors, the College of Liberal Arts, and the Department of Communication Disorders. With continuing encouragement and support from University Outreach, this program has not only provided direct services to hearing impaired children, it has continued to build the relationships, and resources in Guatemala needed to insure project quality, sustainability and ownership by its Guatemalan partners.
Related news story: University Outreach Receives Award for Support of the AU Audiology Outreach Program in Guatemala
Last Updated: June 22, 2018